That is my personal philosophy, my slogan, my core value. Often, we choose to settle due to constraints of time, money, or resources. That's usually okay. But, in a competitive business or marketing arena, the ones who push themselves and their companies to seek a better way are a step ahead.
Jim Watson, a former university Professor of Design specializing in creative problem solving, helps clients and entrepreneurs find ways to make their products, systems, or environments even better.
Some of my specialties
• Empathy - seeing through the eyes of the end user.
• Graphic design: logos, layouts, signage, web and app design.
• Presentations in creativity, design, and problem solving.
• Developing strong innovative and effective concepts.
• Improving the User Experience: useful content, easy navigation, emotional connections, intuitive, and credible.
I can work with you or your team to improve the clarity of your communication materials, improve the customer environment, and improve the user experience.



Jim's biography

Resume

Design blog

Some great ideas

email@jamesrobertwatson.com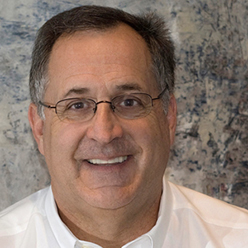 From Jim's portfolio, a few examples of makings things better
A better board for playing backgammon

A better place to set your coffee cup as you get in your car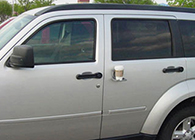 A better attitude for less litter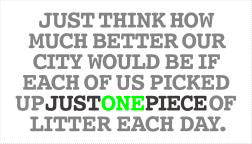 A better way to show operating hours for a museum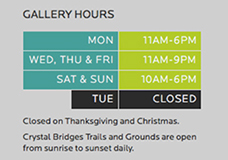 A better way to rapidly communicate directions in a rest area

A better layout for highway info signs

A better way to show television program times

A better pair of pants for traveling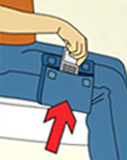 A better 6-suited deck of cards

Better ways to arrange quelines

A better ordering bag for WhichWich sandwiches


A few logo improvements that convey their message more clearly and more efficiently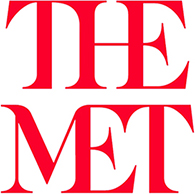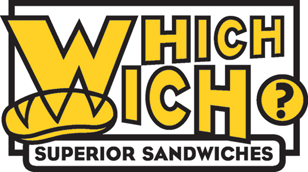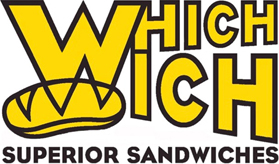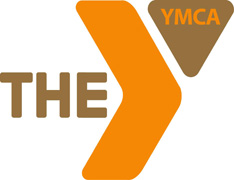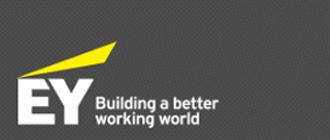 Clients


• Bolder Adventure Park, Grand Prairie: Quelines, traffic flow, layout, 2020
• CoatChex, NYC: Queline layout, 2016
• Deck6, 6-suited deck of cards: Suits and Brand, 2015-16
• WhichWich: Bag design, Menu board, Branding, 2014-15
• Frank Nichols Design, Santa Fe: Roler, 2013-14, New York City: 2006
• Eventsions: iPhone app, 2012
• Museum of Modern Art, New York City: Visitor app, 2010
• Oklahoma Journalism Hall of Fame: Logo and Interior design, 2009
• UCO: Emeritus Faculty Association, 2009; Academic Calendar, 2009; Dean's Office, Liberal Arts, 2004-07;
Campus Master Plan, 1998, 2000; Undergraduate Catalog, 1999; Prospective Student Viewbook, 1999;
MBA Newsletter, 1997-99; Wellness Newsletter, 1992; New Plains Review, 1991-93; TheVista newspaper, 1991
• OSU: Homecoming Sign Competition, 2008-09
• Cove Club Condominium, New York City: Interior renovation, Signage, 2008
• Edmond Museum: Territorial House: Signage, 2008-09
• Bob Howard AutoGroup, Edmond: Interior design, 2007
• Science Museum Oklahoma, Oklahoma City: Visitor guide map, 2007; Name, Entry layout, 2006
• Lucky Grape & luckygrape.com, Oklahoma City, 2007-08
• Will Rogers World Airport, Oklahoma City: Parking signage, 2006-07
• Funnel Design Group, Oklahoma City: Interior plan, 2006-07
• Moore-Norman Technology: Graphic Design Advisory Board, 2005
• The Dallas Morning News: Less is More with Minimalism,
Spare Times, Has the Minimalism Trend Maxed Out? 1999
• Gary Dale Barbecue restaurants: Branding and store design, 1997
• The Adams Course: Workout sheets, 1998
• Oklahoma Christian University, Department of Art & Design: Architectural plan, 1998
• Edmond Hafer Park: Renovation proposal, 1995
• Oklahoma County District Attorney's Office: Courtroom trial visual graphics, 1994
• DesignWorks, State Arts Council of Oklahoma, 1993-94
• Greater Oklahoma City Tree Bank Foundation, 1993
• Oklahoma CONTACT: Crisis line graphics, 1992
• American Heart Association, Oklahoma Chapter, 1991
• Brookhaven College, Dallas: Computer purchase and training, 1985
• The Wilmington Group, Dallas: Corporate identity, 1982
• TGI Friday's: Menu box, Floor plan, 1975-77





Bad design isn't just ugly - it's expensive


By Anthony Wood, edited by Jim Watson

Brand
Brand is the public identity of your business. Effective branding will distinguish you from your competition and give a voice to your business. A business brand hinges on the snap generalizations that customers associate with your company. This form of storing information, which relies on brief associations born from observations, is a part of human nature: our ancestors learned to recognize patterns and from them, come to conclusions quickly. This was the difference between life and death: some hunters learned to pair certain tracks with dangerous predators, while others learned to track herds of prey by discerning migration trends.
Over time, this advantageous trait developed into a useful shorthand for organizing memories, to the point where specific parts of our brains became optimized for these rapid pattern recalls. This habit persists today - albeit in a totally different environment: we've learned to associate boxy, ugly, unwieldy designs with Yugo cars, or sleek, cutting-edge products with Apple.
Bad design, be it unimaginative, boring, or confusing, can easily hurt your brand. Because logos are such a key part of your business' public persona, any missteps are highly visible - and magnified a thousandfold. After all, it's usually much harder to re-brand (and thus, change your customers' perceptions) than to form new ones.
Much of this comes down to familiarity: people are so accustomed to what a brand looks like (especially if it's an iconic, well-known brand), that any change is seen negatively - an ounce of prevention is truly worth a pound of cure.

Customer experience
In an increasingly fragmented digital environment, with numerous firms and products competing for a limited user base (whose average users have an attention span of 8 seconds), user feedback and experience is everything. Though good user experience and user interface are far from easy, a bad experience has a very tangible, negative impact - called the cost of frustration.
In a digital world where companies live and die by page views, optimizing your company's web presence (for both customer experience and search results) is essential. Leading marketer Neil Patel explains his reasoning very thoroughly: he paid design firm Digital Telepathy $20,000 to refine his company's web pages, with an eye towards closing more customers.
In less than 30 days, Patel's company, Crazy Egg, saw a 21 percent increase in conversions - making back the money paid to Digital Telepathy in less than a month.

Return on investment
In 2014 and 2015, Motiv Strategies and the Design Management Institute conducted studies on the impact of design. These surveys, the Design Value Index, measured how selected companies (which placed a strong emphasis on good design) performed when compared to a control group (those who didn't prioritize design). Selected firms included, among others, Apple, Starbucks, Intuit, Steelcase, Procter & Gamble, and Nike. The selected companies beat the S&P Index by 228 percent over a decade. Researchers cited Nike as one example: its CEO, Mark Parker, began his career as a designer. By the time Parker became an executive, Nike's culture was thoroughly permeated by designers, who worked in units as diverse as product, footwear, fashion, and brand. Human-centered design, putting the end-user first and foremost, drove innovation at the company. Though other departments (such as marketing) also had a say in their respective fields, designers were trusted, empowered, and never second-guessed.
Design-centric organizations regularly top the list of the world's most innovative (and profitable) companies. Powerhouses like Amazon, Google, Apple, and Snap are regularly in the top five, with design-obsessed upstarts (like the $750 million mattress startup Casper) nibbling at the fringes.
Great design has a cost (one that pays for itself many times over.) However, the costs of bad design are far more devastating, with far-reaching consequences beyond just balance sheets and P&L statements.