Photos by Jim Watson and by Beau Wade, Fall 2010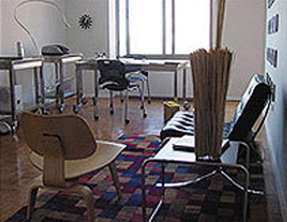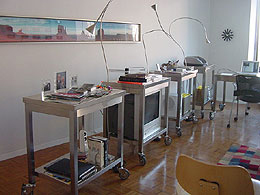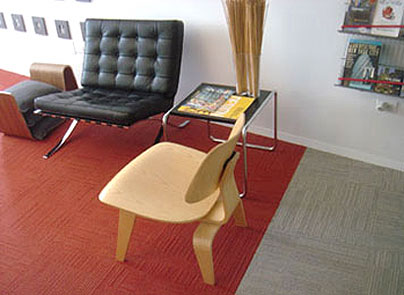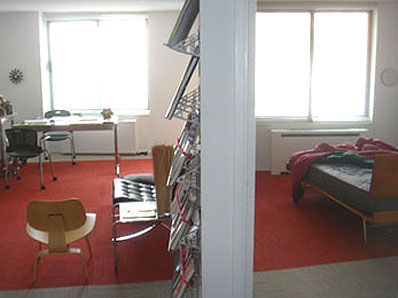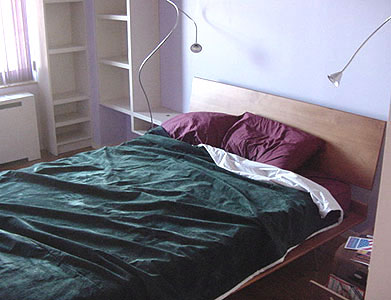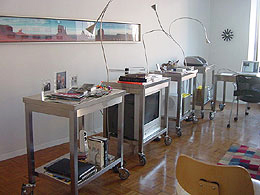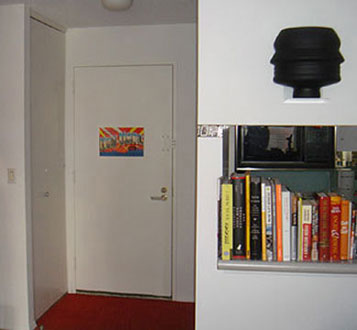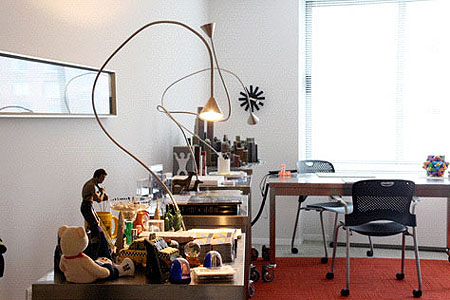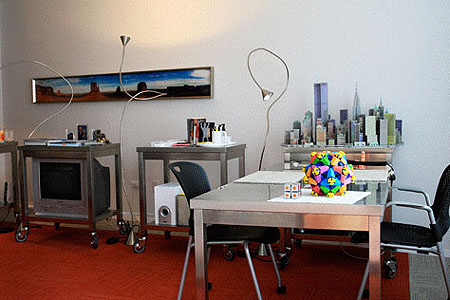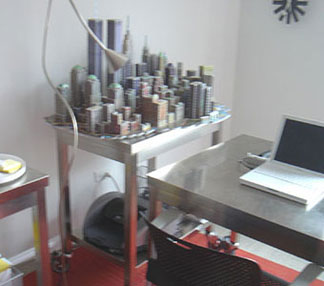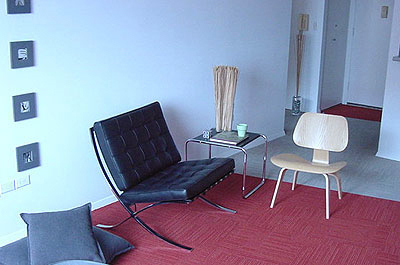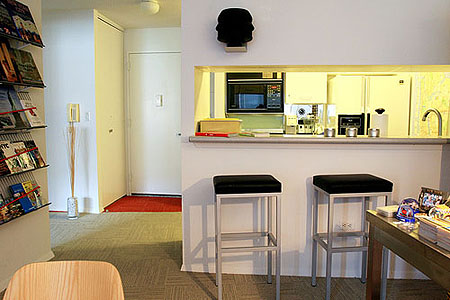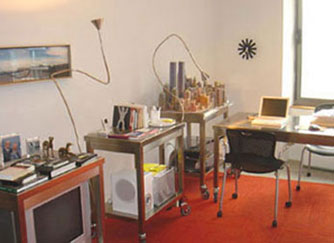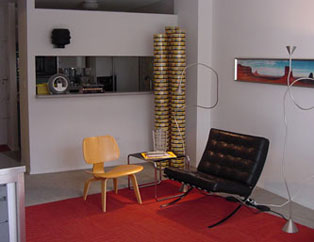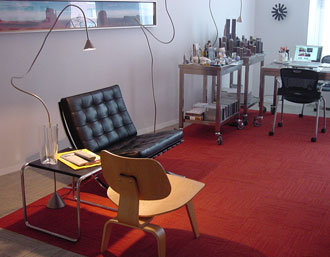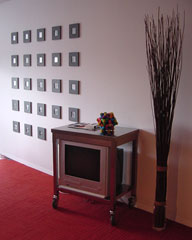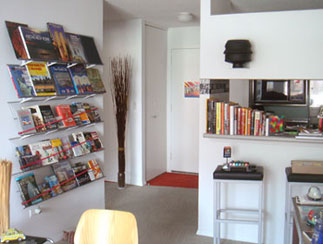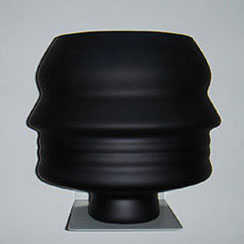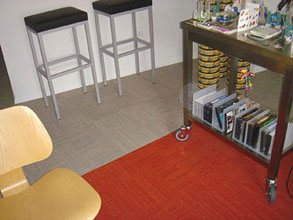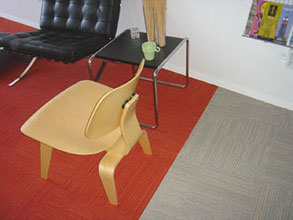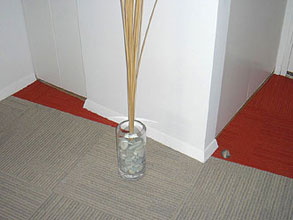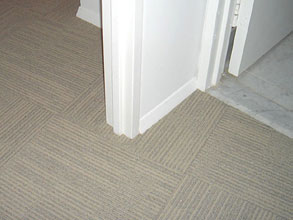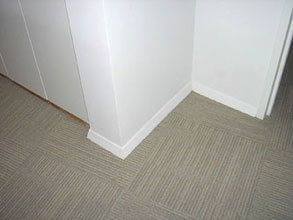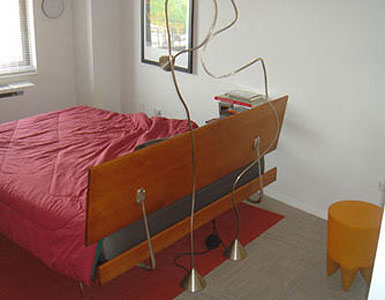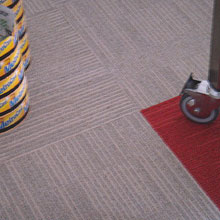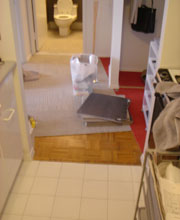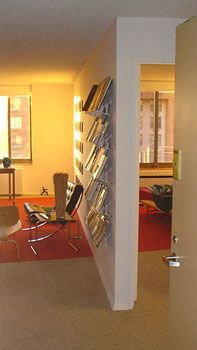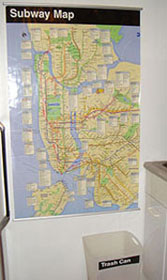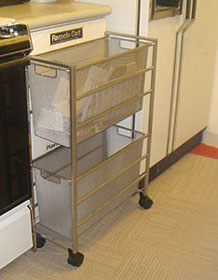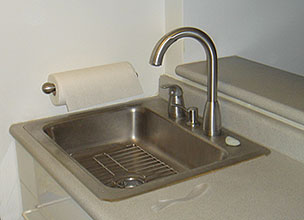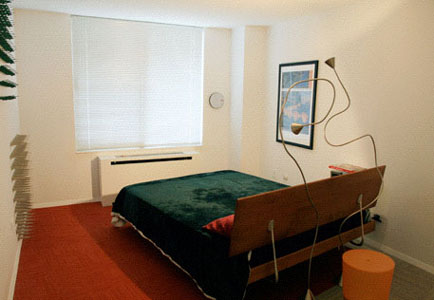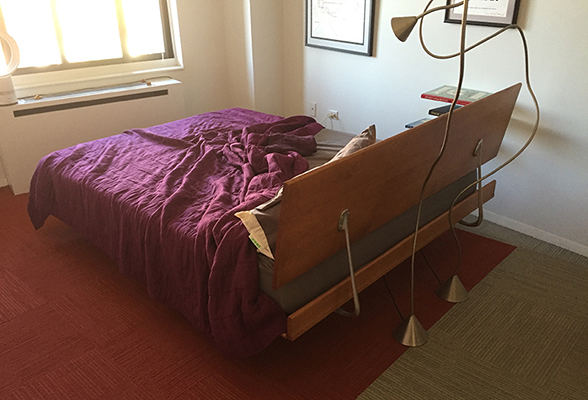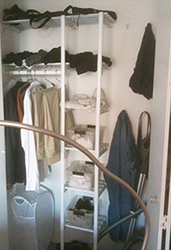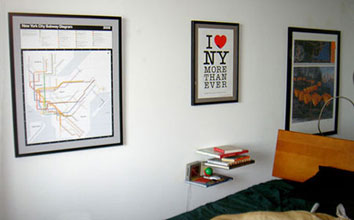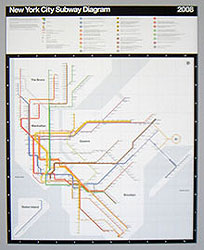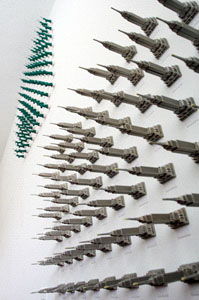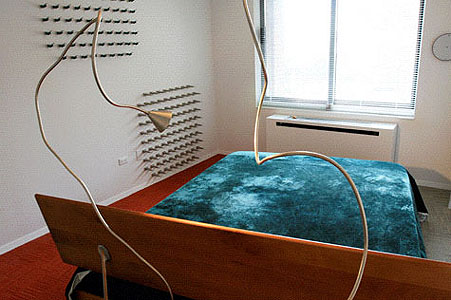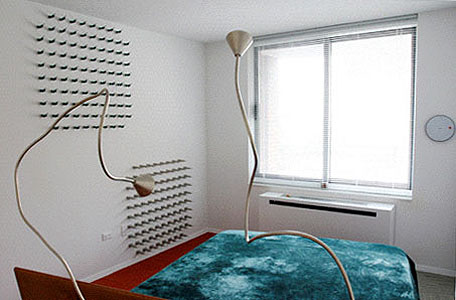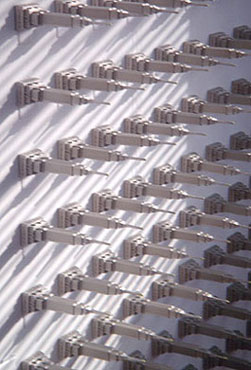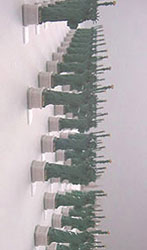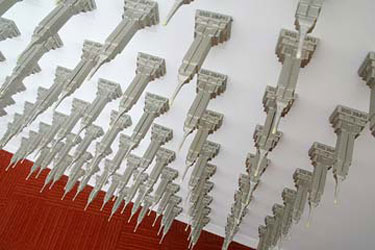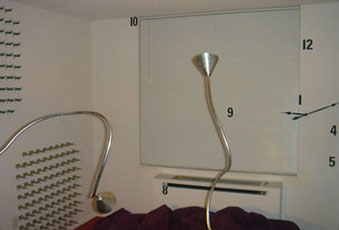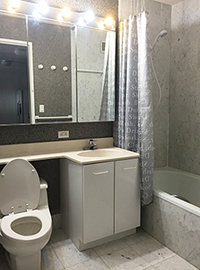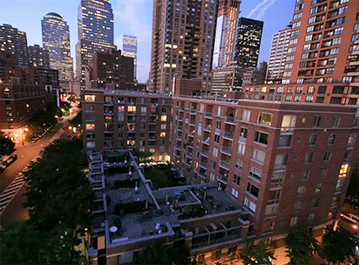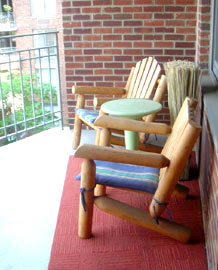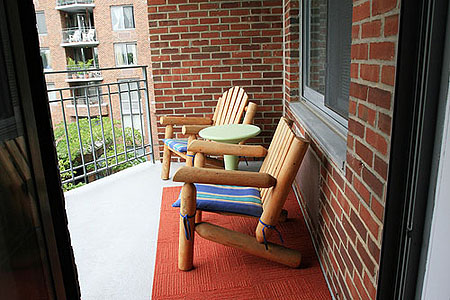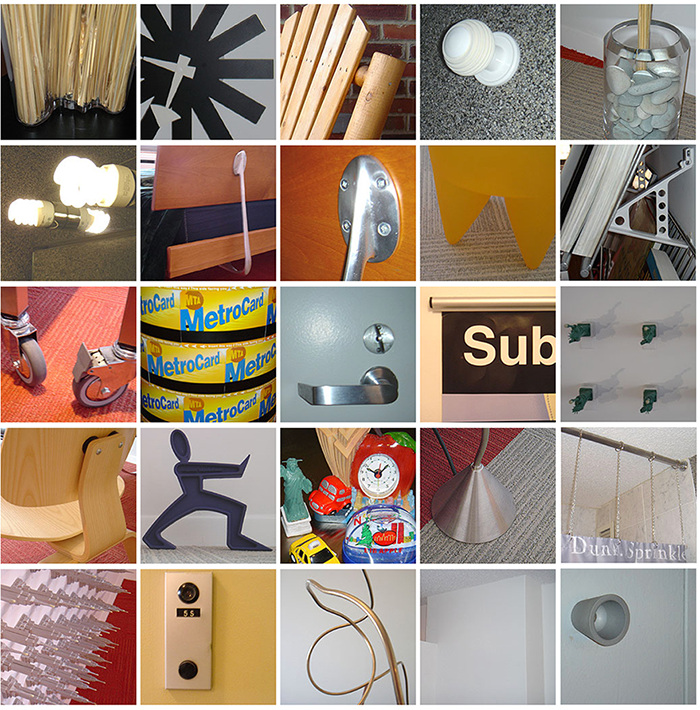 Descriptions of furniture, accessories, and artwork.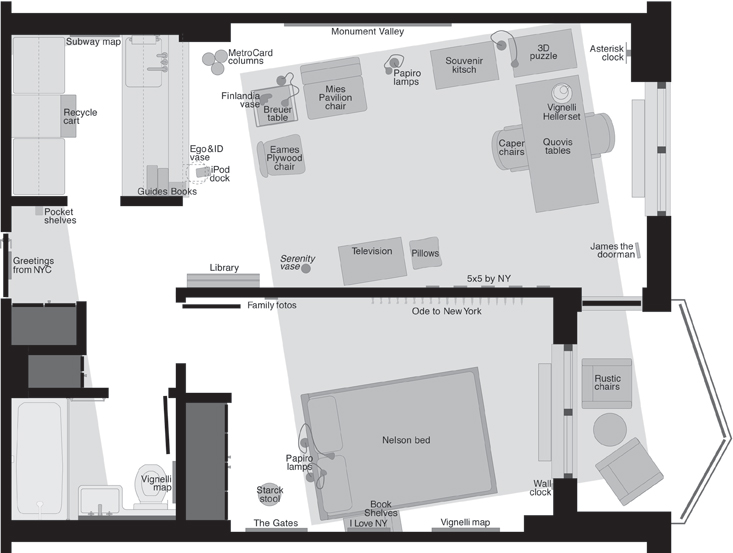 Living in NYC


My first visit to the Big Apple was in 1961 on a family vacation. We stayed at The New Yorker hotel near Madison Square Garden. I was only 10 or 11 years old and was likely a bit overwhelmed by the big city. Fortunately my dad took care of all the details and we just enjoyed. We rode in lots of cabs, saw a Yankees game, Empire State, Statue, and the taping of 2 game shows - one was The Price is Right. Later visits included vacations with a friend and then 4 trips to market a round backgammon board. I conducted business in a day or two and then spent several days exploring the city - museums, shows, sights, and naborhoods. Starting in 1981, I conducted 11 study tours.
During each of these trips to the Big Apple, I would comment on how much I would like to live there. Instead of a tourist rushing through the day, cramming as many activities and sights in as I could, I wanted to be able to take time to experience the city as a native. Leisurely read the paper, decide on a museum for later. Or not. So, my parents, Jim & Lorraine Watson, who passed away in 2002 and 2003, gave me a wonderful gift of inheritance. So, I bought an apartment in New York City.
Thanksgiving, 2003, I flew up and stayed in the Gershwin Hotel (former study tour home) and met a broker that had been recommended by a UCO colleague. She asked what i was looking for and what some of my criteria were. Near a subway stop, near Union Square, and could be a studio or a 1-bedroom. All the units she showed me had views of other buildings. I told her, "I grew up in Texas and live in Oklahoma, I need a vista." She replied that we needed to go downtown to Battery Park City. We had run out of weekend, so we scheduled those visits for January, 2004. Battery Park City is along the Hudson River by the World Trade Center. We looked at apartments for two days. One at the end of a cul-de-sac had promise - a balcony looking over some trees to the Hudson River. The third day I went and walked the naborhood to see if it 'felt right'. I sat on a bench at the Hudson Esplanade. Two thoughts: I want to sit here and write and I want to take my dogs for walks along the esplanade and the neighborhood. I made an offer.

Objectives and rationale for buying an apt in NYC:
• Experience the city as a resident, not a tourist.
• A getaway where I could work on projects in the comfort of my own home.
• A place to keep the dogs while I explored the city and the surrounding tri-state area.
• An investment in New York City real estate.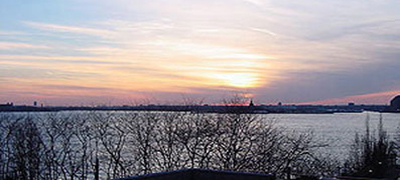 Sleeping in an apartment in New York City was surreal. "What am I doing here? What have I done?"
it was a fun week - outfitting an apartment in a new town. Enjoying the process and the city. The sheet below detailed pertinent info and a long to do list and things to buy. I did not want to pack things back and forth, so I bought duplicates of many things. The goal was to later be able to grab my laptop and pills, and go to the airport.


The focus of the apartment is the balcony and the view of the Hudson River, Ellis Island, and the New Jersey shore. All of the apartment's late-80s-era decoration, built-in shelves, mirrors, and multiple ceiling moldings, was removed; the walls were stripped of paint, wallpaper, and faux finishes; refinished; and painted pure white. The minimal furniture and accessories provide a respite and haven from the bustle and busyness of the city.
The furniture in the living room and bedroom is on an angled grid providing slight tension to the grid of the walls and the building (larger floor plan at bottom of this page). The angle orients the furniture to the river view and is similar to the overlapping grids of lower Manhattan. The city grew with different naborhood grids. It wasn't until 1811 that the city superimposed the straight grid for the rest of the island.
The entire apartment floor is covered with carpet tiles from Flor. They are touted for their ease of installation, are easy to replace, and can be washed in the sink. Carpet tiles have been used for years in office situations - they are now available for home use.
The furniture in the living room and bedroom is on an angled grid providing slight tension to the grid of the walls and the building. The red rectangle under the furniture transcends the two rooms and the balcony to unify the spaces into one open plan.





The great purge of 2010


After I retired in spring of 2009 and decided to no longer teach studio courses (I continued to teach a history lecture course), I conducted a major purge of stuff in both Oklahoma and New York. In the NY apartment, I donated bags of items to Goodwill, gave some away, and sold some items through the condo digital network. I posted this flier: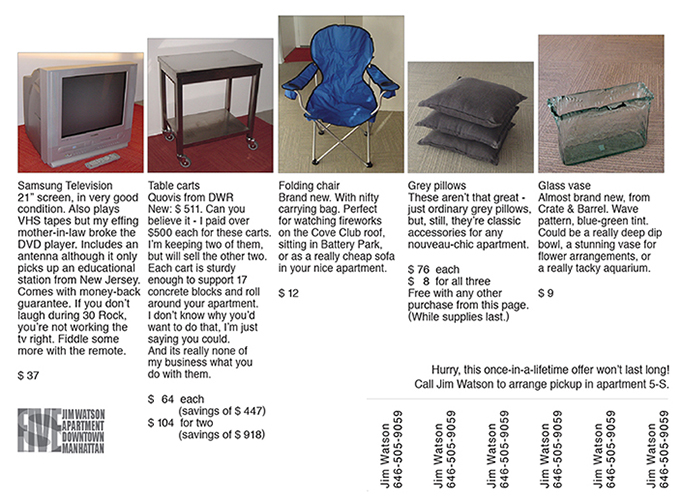 I rearranged the furniture in the living room (before and after photos and floor plans below).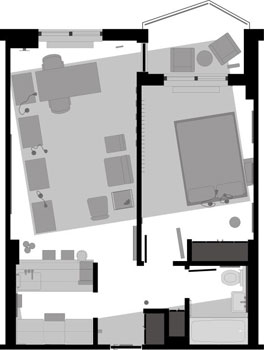 Removed in January 2010: bar stools, vase of grasses, chorus line of batters, Quovis Table, mag table, iPod setup



Sketches


As soon as I put in a bid on the apartment, I obtained a floor plan and began sketching some options for remodeling. Many plans included removing the wall between the rooms and opening up the apt into a loft space.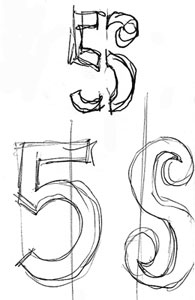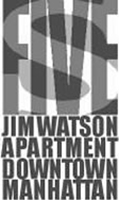 The verticality of the condensed geometric letterforms for FIVE represent the skyscrapers of Lower Manhattan. The organic curves of the S represent the Hudson River and Hudson Bay. The overlapping and varying shades of grey convey the somewhat chaotic nature of Manhattan and the layered complexity of experiencing New York City.
The letterforms that spell out Jim Watson Apartment Downtown Manhattan are also condensed for verticality. The lines of type represent the grid of city streets that is common to Manhattan above downtown. Sketches and dersign: 2005.


A checklist used to prep trips back and forth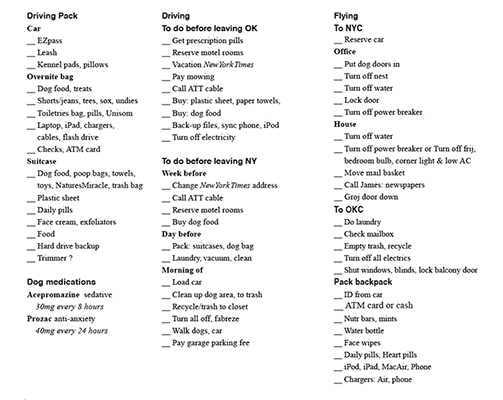 Renting the apartment


One of the criteria for buying an apt was to have a space that I could share with friends, a Manhattan place they could stay in while I wasn't there. Knowing that others would be in the space impacted my decisions on the location and the building; the furniture and artwork. Over 150 people stayed in the apartment from spring 2004 to fall 2015.
In 2015, I stopped renting the apartment for these reasons:
• I was satisfied that, during 12 years, I helped over 140 people experience New York City at low cost.
• People abused the apartment too much - wall scuffs, rearranging furniture, stains on carpet; missing items: umbrella, shopping bag, laundry card, and more.
• Didn't want to feel pressured to clean the apartment on my last day in New York. On the last day, I want to go enjoy the city, come back to get my laptop, and go to the airport.

I emailed these two sheets - information and a naborhood map - to each prospective guest.


The info sheet provided details on the usage procedure, how to get to the apartment, and other pertinent info to help someone feel comfortable staying in the apt. The map showed routes to get to 4 subway lines, restraunts and services that are close to the building, and locations of landmarks and sights to see. Both pages were in pdf form so the renter could print them out and take them to NY on their trip. In the apartment was a printout of the tour of the space, detailing the philosophy and rationale for the interior design and info about the furniture: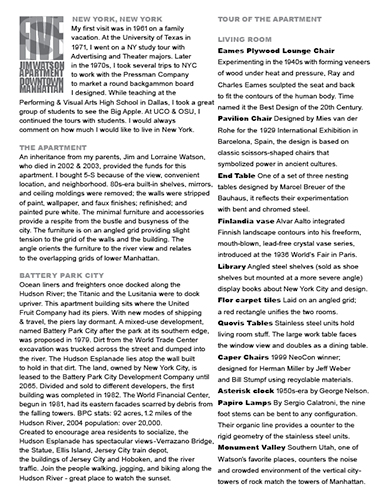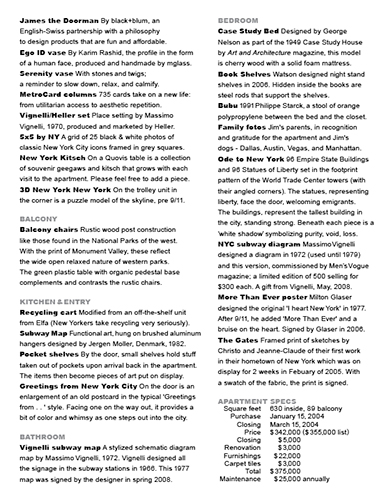 Guest notification form
When a unit owner had guests stay in their apartment, the owner (me) was required to fill out this form and hand-deliver or fax it to the concierge or building manager.


Above left: the form that was provided by the management. It was most likely, as so often happens, simply typed by an administrative assistant.
Above right: the form that I used instead. I discussed the form with the primary users - the concierges who checks people in and out - to learn what they preferred and how they actually processed the form. The form info was entered into a computer and then filed in a large binder notebook for reference at the front desk. I discovered the elements that were most necessary and the order in which they were read off of the form. The information was prioritized and designed from the user's point of view. Later, at the front desk, I glanced at their notebook of forms and noticed that they hand wrote the apt number in the upper right, so I added it to the form to save them the trouble. By 2013, no forms were used as all requests could be done online or through the BuildingLink app.

Guest statistics: 85 groups; 158 people
Dates: March 2004 - April 2016 - 12 years


2004 8 16 Brent; David & guest; Tina, Zev & Isaac; Eric; Doug & Dottie; Terry, Susan & Alexx; Nancy & Chuck; Bill & Ruth


2005 7 15 Sarah & Chip; Allison & Astrid; Clint, Gus & 2 guests; Larry & Jo; Brian & Mom; Cole; Bill & Ruth


2006 7 12 Steve; Greg, wife & children; Gail; Gus; Jon & Tana; Tim & Shannon; Carolin


2007 9 17 Gail & Pam; Larry & family; Tim & Shannon; Bill & Ruth; Richard & guest; Michael; Tim; Mitch Baker; Alfonso & guest


2008 14 24 Anita & Susan; Paul; Bill & daughter; Steve; Chris & Susan; Susan & huband; Alfonso; Michael & Mary; Sean; Amy & sisters; Joy & Mike; Carl; Paul & Mary; Gayle & Lori


2009 5 10 Frank; Roberta & Steve; Frank; Mitch & Meghann; Frank; Dave & Steve; Frank; Gayle, Lori & guest


2010 10 13 Frank; Gayle & Ann; Frank; Martrese & Dave; Frank; Keegan & Jessica; John & guest; Cole & guest; Keegan & Jessica; Amy & guest


2011 4 7 Martrese & Brandon; Beau; Pat & guest; Sean & Michelle


2012 4 8 Dylan, Amanda & Jessica; Dave; Sean & Michelle; Alyson & Meleia


2013 9 19 Sean & Katherine; John & 2 guests; Cole & Patricia; Kamla, Revanoor & son; Bruce & Laura; Alfonso & Kim; Julie; Martrese & Dave; Gayle & Lori


2014 4 6 Alfonso; Amy & 2 friends; Michael; Gayle


2015 6 10 Allison & Randy; Ruki & Junaid; Gayle & daughter; Pat; Beau; Martrese & Dave


2016 1 1 Ruki





Selling the apartment


Wensday, June 19, 2013: While taking a fun road trip through Texas, I realized I wanted to take more of those trips.
A short while later, while sitting on Governors Island, I felt that I had been there, done that - some of the allure of New York City had diminished. Maybe it is time to sell. But, several people who understand NYC real estate better than I adamantly encouraged me to not sell - to hold on to the investment. As the new office towers, shops, and restaurants open, there will be an increased demand for housing and prices will rise. I will make back what I have paid in monthly fees. I listened and heeded their advice.


Three years later, in the spring of 2016, I reconsidered and decided for certain that the time was right to sell - for a variety of reasons:
• I achieved my goal - living in and experiencing NYC as a resident, a New Yorker, not a tourist. After 12 years, I am very satisfied with living in the big city: shopping, day trips, shows, parks, walks, naberhoods, fixing up the apt.
• The excitement of living in New York had diminished a bit.
• The dogs (one getting old and one has a bit of separation anxiety) don't really like NYC as much as I do - they might vote not to sit in a car for 6 days, motel rooms, and the apt (or they might vote to be with me rather than in a kennel). The dogs are just as thrilled to walk in OK and go to the dogpark. Hudson River means nothing to them. Having my dogs with me in NYC was all for me.
• Brooklyn (the dog) isn't very condo appropriate. I'm not comfortable leaving her alone for very long.
• Tired of the hassle and money to travel with dogs, walking the dogs two or three times a day, being limited in activities, and cleaning up poop.
• Charles, Frank, Beau, and Taylor had all left Manhattan, I made no more day trips from the city.
• Not going to as many expensive Broadway shows.
• Want to merge stuff and have new furniture, clothes, dishes, and stuff at home; renovate office with wheeled tables.
• Want to travel to other destinations.
• Want to redistribute savings. Buy stuff. Have a rainy day fund.
• Look forward to staying in fun hotels in different NYC naberhoods. With TV, WiFi, and coffee shops.
It is the end of owning a NYC apt, but not the end of the NYC experience.


What I'll miss
• Having my own bed, bathroom, and kitchen.
• Making my own breakfast, meals at home.
• Walking home after sitting along the Hudson, sightseeing, or shopping.
• Visiting NYC was easier - I could arrive at any time, no reservations.
• Walking the dogs downtown and sitting along the Hudson, Battery Park, North Cove.
• Enjoying the view, sitting, and eating on the balcony.
• Feeling like a NYC resident and homeowner: shopping, shows, parks, walks, naberhoods; helping guide tourists.
• Unique naborhoods: Madison Square, Union Square, Central Park, LES.
• Grading tests on the plane and in airports.


• Remodeling construction at the airport in OKC.
• Taking trains from Newark airport to WTC.
• Day trips: Teddy Roosevelt's Oyster Bay, Levittown, Woodstock site, Princeton, Edison sites, Craftsman farms, Norman Rockwell's Sturbridge Village and Studio, FDR's Hyde Park, train to Hudson.
• Drive memories: Manny vomit, McDonald stops, Missouri rest area ticks, Effingham IL: Motel 6 & Super 8, downtown tour, Walmart, walks; Washington PA: Motel 6, campus, US 40, walks, Panera, walk houses; old US 40, Penn Turnpike rest areas, NJ turnpike, city views, Holland Tunnel, driving in Manhattan, Verrazano Bridge.
• Drive stops Eastbound: Effingham & Washington; Richmond
• Drive stops Westbound: Columbus & Springfield MO; Columbus & St Robert; Indianapolis & Springfield; Columbus & Cuba; Cloverdale.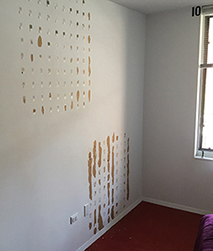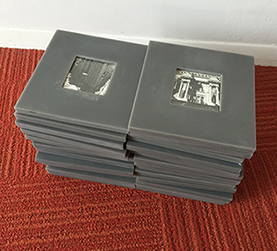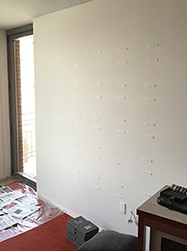 A friend helped me clean the apt. I rearranged and shot some photos before I left: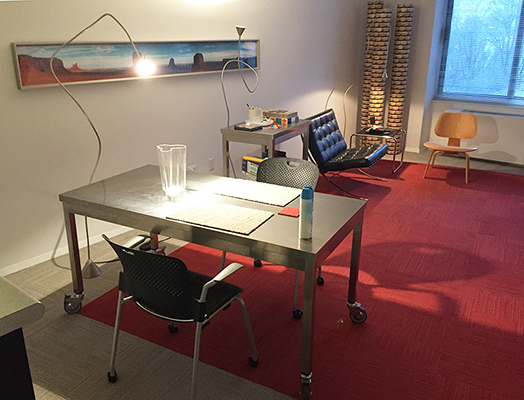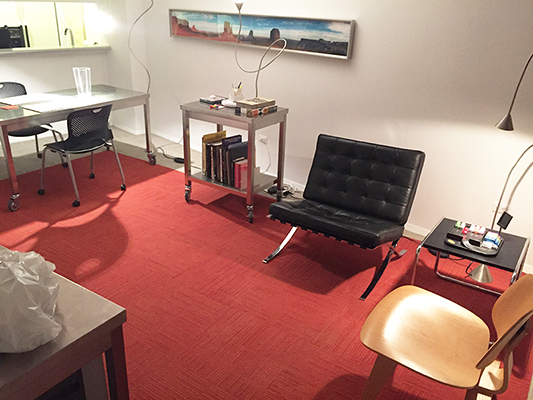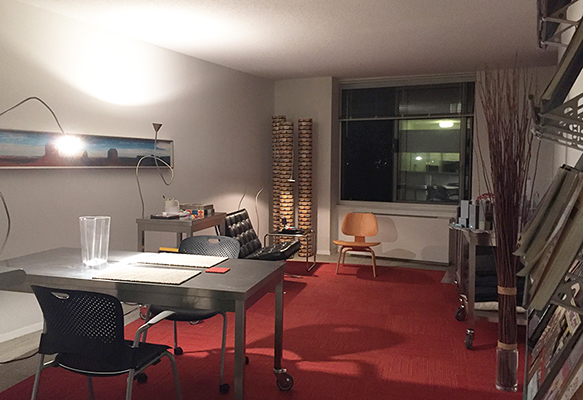 I cut apart the MetroCard columns and threw them away. Dismantled the 3D model of the city for packing in a box. Saw how much stuff I had to take to Goodwill and realized it would be quite a hassle. I posted a notice on the building internal site for a 2-hour, free stuff, Groj sale: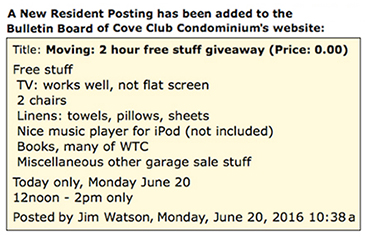 I propped open the door and arranged the stuff for better viewing. 4 people came by and took quite a lot of stuff. It made the trek to Goodwill much easier. After the 'sale', I brought up the building luggage cart and loaded the TV, an Ikea bag of crap, and much of the rest. I pushed the cart and the two chairs (on casters) with a table on the seat down to the street. Good friend Seth walked up and helped me roll to the curb where I called for an Uber SUV. That took about 10 minutes. We loaded up and drove on to the Goodwill on 14th Street, about 2 blocks from Union Square. Seth lugged the TV into Goodwill - we were told they no longer accept those tube TVs, only flat screens. He said we had to put it on the curb by the apt and call the City to come pick it up. We walked out, and I told Seth, "Forget that, just set it on the curb up here by the corner." 14th St and 8th Avenue. After getting coffee, we wandered back by and saw that the TV was gone.
The listing on the broker's website: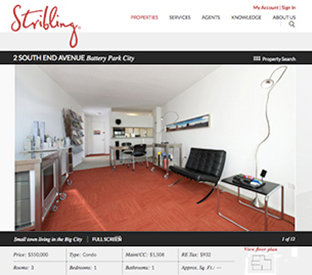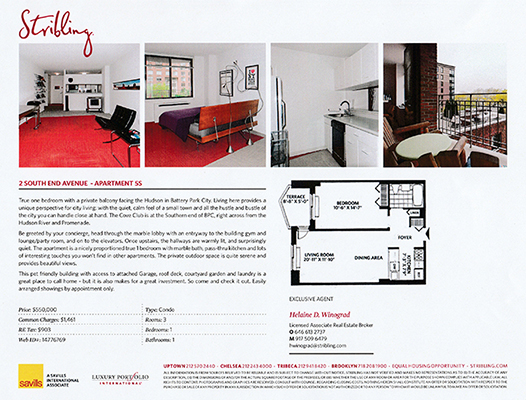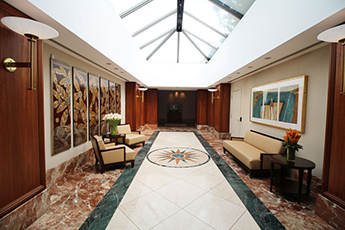 The broker rearranged the furniture for the photographer: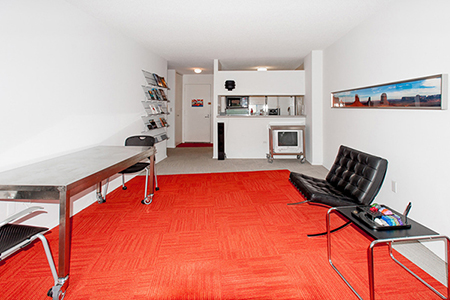 I called her and told her how unappealing the apt looked. I sent her the floor plan of how it could look better:


She graciously rearranged and reshot the photos: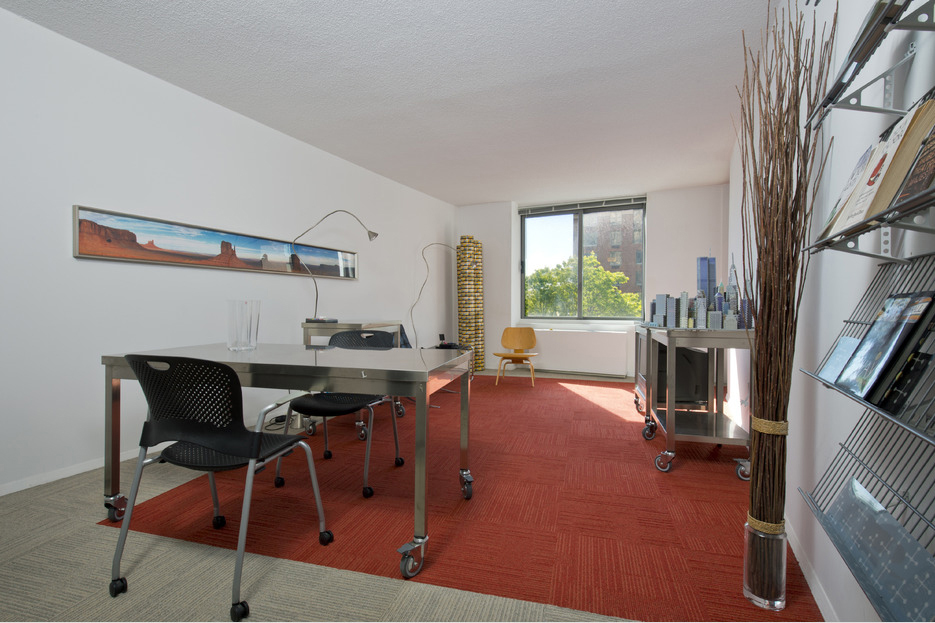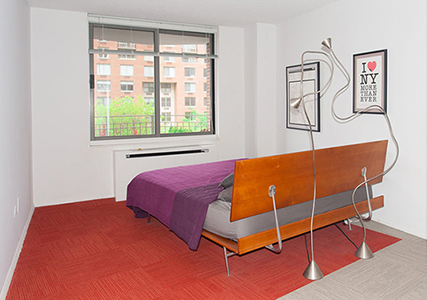 Later, I moved all the furniture to OK. Seeing the apartment completely empty took me by surprise. It was happening - I was all out. Sorta sad.
From friend Seth: And if you ask me (not that you did), that's the best way. The feeling is real and you're being real about feeling it. A million times better than the classic Protestant move of stuffing it away and plastering on a facade. You are now in the company of many thousands of other New Yorkers - between apartments. You'll dig living in a different part of the city, I feel supremely confident. It just feels shaky until the next place take shape... True for 'everybody' between apartments. And really, I'd be damned hard-pressed to think of ANYbody who took advantage of the city and who used their time more effectively than you. And that's a hell of a thing to say about anybody. This had to happen for the better thing to come - which is glib and doesn't make anything easier, but it's true nonetheless. Chin up! It's going to be awesome.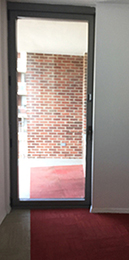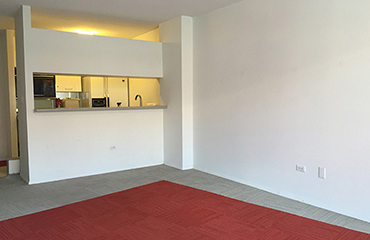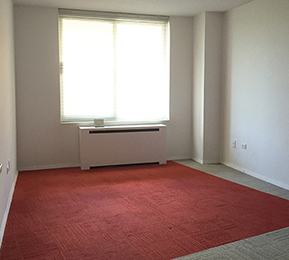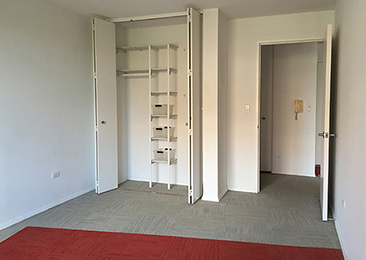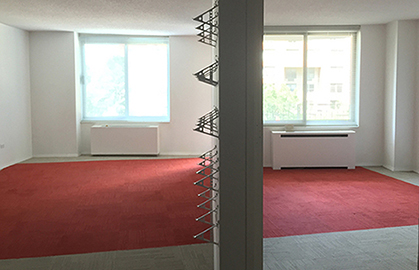 The Broker removed the carpet tiles and had the apt rephotographed: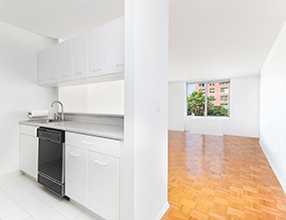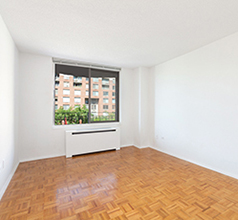 Moving Day


I woke up at 2a and, despite more sleeping pills, never got back to sleep. At 5 I got up and went to work with some final details (like taking the bed apart) - movers would arrive about 8:45. I don't do too well emotionally when sleep-deprived.
I went downstairs to turn in the deposit for moving damages and then took a walk to the river. Back at the building, I saw the moving van and 4 guys. We went in and went over the procedure. They were good - they packed, wrapped, and dollied everything out in 1.5 hours. It went so fast, I didn't have time to vacuum the floor before they wrapped up the vacuum. All of a sudden, I was alone in a completely empty apartment. I looked around and lay down on the floor. Within seconds, I was a blubbering buffoon. It was all over. I prepped for it, I knew it was coming, but, pow, it just hit! Seeing the apt completely empty made it so real and so clear.

I worried that the super would come in (to check for damages) and see me laying on the floor sobbing. I got up and dried my eyes. I left the empty apartment and went downstairs with my luggage and said goodbye to the Bldg Mgr and the head Concierge. I'm sure they saw my red eyes (oh well). I then crossed the street to the river and sat on the same bench on which, over 12 years ago, I made the decision to do this great adventure - one of the best decisions I've ever made - to experience the city as a resident.

I watched people and boats for a while, then, while on my way to the dog park, I stopped to help a young couple navigate to the Wall Street Bull (and I gave them a brief history lesson of the surrounding area). As an unofficial City Ambassador, I enjoy the expression that seems to say, 'New Yorkers aren't rude after all' Hell no, we're not rude, you stupid slut.
That helped turn me around - I felt grounded in my town again. I also realized that it was somewhat absurd to be so childish about such a joyous and enriching experience and opportunity. Again, oh well. With a new outlook, I sat and watched dogs a while and went on to the Holiday Inn (tallest one in the world at 50 stories) where I spent the night. With a bit of time distance, I was rational again. It was:
• A great run.
• A hit show.
• A blockbuster exhibit.
• A once-in-a-lifetime experience.
I am eager to return to the city.





Accolades from the web


I entered a contest online called Small Cool Apartment. I posted pictures and descriptions of the interior of the apartment. Following are some of the comments posted to the site. It was the exposure from this contest that led to the invitation for the apartment to be featured on HGTV.


The carts with their long-necked lamps just amuse me so much.


Love it. Very creative, loosens up the mind - great energy. Lots of conversation pieces, too. Love this: "Minimal furniture provides a respite from the busy-ness of the city."


This apartment is fascinating because I've never seen anything quite like it. I like the freaky little mechanical toys all over the place. The Nelson bed is beautiful - I think its one of the best beds out there. The tentacle style lamps are cool because they're a little disturbing. Angling the furniture to create a second grid within the outer grid is a great idea and creates a lot of visual interest (the floor plan looks like a Russian Constructivist poster). Thanks for a look at your thoughtfully put-together space!


I love the originality of this apartment, especially that tower of Metrocards.


One thing I love about this apartment is the contrast between the skewed line of the carts and the long straight photograph on the wall behind it - really drives home the angularity of the arrangement.


I love the creativity and courage it takes to live in a truly unique space.


The angling of the Flor tiles is a great way to create space within the space.


I like carts although I would never be brave enough to position them away from the wall like that. I like it - it works in some strange way.


I love it - it looks like an inspired space with all its quirkiness. You can tell that the person who lives here has an interesting character. Its far better than the typical apartment trying desperately to imitate the slick magazine photographs.


I think the warmth comes from the red rug, and I really like his determination to create a new set of rules and to follow them, and to think outside the box - or the grid.


Your place is great. I am currently living in a triangle and really struggling with a layout - your place has given me a lot of confidence to damn the walls and do what I want. I love the lamps/rolling carts and the whimsy of the Metrocard columns. It looks like fun.


Sly, ironic, and devious with more to it than first meets the eye. There's nothing safe here and much that's question-provoking and even vaguely unsettling - edges not often found in a living space. This is an elevator ride with William Burroughs.


Dates and Specs

March 2004 - June 2016: 12 years, 3 months
• Location: Battery Park City, Manhattan
• Square feet: 630 interior, 89 balcony
• Date of building construction: 1989
• Make offer: January 15, 2004
• Closing: March 15, 2004


Move in: March 14-21, 2004
• Sunday: Train from EWR to WTC, walked to Hilton Millennium, room with view of WTC hole, bought shaver, walked by apt.
• Monday: Bought toiletries, checked out of hotel; 1:00 walk-thru inspection of apt with broker. Closing at lawyer's office on John Street; Hilton: got luggage, walked to new apt; J&R: bought TV; Century 21: bought bedding and bathwares.
• Tuesday: Lite snow, Staples: bought office stuff. I had ordered about $20,000 of furniture from Design Within Reach. Enough that I could specify the date and time of delivery - furniture arrived at 3p, loaded crates into apt; Apple Store: bought speakers.
• Wensday: Union Square: ABC: bought Nelson bed, table, clock; hardware on 8th store; Crate & Barrel: dishes, flatware; SoHo hardware store; set up furniture.
• Thursday: Unpacked dishes; Bed Bath Beyond: housewares delivery; Conran: Vignelli set; prepped tables, delivery arrived, unpack, set up chairs, rug; Container Store: nite stand; Times Square: NYC mugs.
• Friday: Bed arrived. Continued to settle in.
• Saturday: Shot apt photos.
• Sunday: Packed; walked WTC, train to EWR, flite to OKC.


Interior renovation 1
• Demolition, wall prep, and painting: March 23-April 14 2004
• Initial art installations: April 17-20, 2004
• Flor carpet installation: October 21-22 & November 19-20, 2004; April 2006


HGTV filming 2006
• Contest submission: Febuary
• Contest posting: March16-25
• Email of interest: March 23
• Phone interview: March 28
• Set schedule: April 27
• Paperwork: May 3
• Filming: Thursday, May 18, 9a - 6p
• Airdates: October 8 and 19 (numerous reruns since)


Interior renovation 2
• Purge stuff: Summer-Fall 2009
• Interior rearrangement: January 2010
• Add television and Internet: April 2010
• Remove cable and Internet: July 2013


Rent the apt
• March 2004 - April 2016 - 12 years
• Guests: 85 groups; 158 people


Sell the apt 2016
• Decision to sell, To Do List, Where furniture will go: March
• Confirmation emails to bldg and broker: Wensday, March 23
• Drive with dogs: April 16-25: Sign contract, remove art, clean, rearrange, pack clothes and kotchkes
• Apt walls patched and painted: week of April 25
• Apt listed and ready to show: May 4; Reshot listing photos: May 15
• 1st Offer made 510: May 20, Counteroffer 544: June; Buyer accepts counteroffer
Signed contract: June 8, Closing scheduled: July 15, Offer withdrawn: July
• Fly to NYC: June 19-23: Purged & prepped; Groj Sale, Goodwill; removed kitchen & bath carpet
Moving company packed and emptied apt: Wensday June 22
Walked to Holiday Inn for the night: June 22
• Apt walls patched and painted: June 24-25
Moving company delivered furniture to OK: Wensday July 3
• 2nd Offer made: July 19, Counteroffer, 'as is': July 22, Buyer accepts: July 23, Offer withdrawn: July
• Address floor repair, Broker removed carpet tiles: August 27
• 3rd Offer made 520: Thursday September 15; Counteroffer, 'as is', 540; Buyer accepts counteroffer
Signed contract: September 26
Closing #1: November 1; Closing #2: November 18; Closing #3: December 8
Sent papers, keys to Attorney: Tuesday, December 6
• Received payment: Monday, December 12
• Purged emails/contacts, revised website: December 13



Number of round-trips OKC-NYC


51 Flites, while in apt
12 Drives: Vegas: 4, Vegas & Manhattan: 3, Manhattan: 3, Manhattan & Brooklyn: 2
63 Total trips to the apartment (March 2004 - June 2016)

86 Total trips to NYC (63 + 1 drive + 18 pre-apt flites + 5 post-apt flites, as of Fall 2018)





A better laundry room sign


The condo in New York has a laundry room to service all the residents. It can sometimes get a bit busy, even though there are quite a few machines. Some rude people leave their clothes in the machine long after the cycle has completed. Maybe they got caught up in another task, maybe they just forgot they were doing laundry, or maybe they're just inconsiderate. Who knows. But it can be frustrating.
Once, upon entering the laundry room, I noticed a sign - great. Maybe it will encourage people to not leave their clothes in the machine. Nope. It said not to remove clothes from a machine. Poo.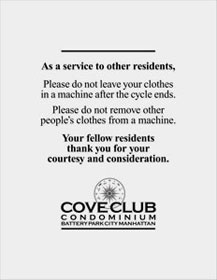 The sign is a piece of graphic design - intended to communicate a specific message to a specific group of people to achieve a specific purpose. Therefore, like any piece of graphic design, it can be made better. Here's how:
• The concept of the message - people apparently were touching other's clothes when they had been left in the machine too long. This is a busy laundry room. Even though there are 10 washing machines and 8 dryers, there are times when people are waiting. It is just rude and inconsiderate to not promptly remove clothes. This sign, however doesn't address that, it says the opposite - leave those clothes alone.
• The tone of the message is too harsh and demanding. There is no explanation or respect shown to the reader.
• The signs are posted above each machine and the text is red. There is no need for the word 'Attention'. In all caps.
• The building has tight security - visitors have to check in with the concierge in the front lobby. There is no need for the sign to state, 'Residents of Cove Club Condo' (again, in all caps). Who else would be doing laundry but a resident or a resident's employee?
• 'from machines that do not belong to you' - I didn't realize these machines belonged to me. Heck, I'll just move one of my washers and one of my dryers up to my apartment and avoid this whole sign issue.
• Cheesy and unnecessary clip art.
• Poor line breaks. 'articles of clothing' is a phrase that should not be disrupted.

Graphic design should respect the intelligence and dignity of the user/reader/viewer - the audience. I rewrote and redesigned the sign to better communicate both messages and to do so in a more considerate manner. As a sign-off to increase credibility and familiarity, I included a logo for the Cove Club condominium that I designed for an earlier project. The building manager liked the new sign but asked for a version with a Spanish translation. Huh? In Spanish? Then I realized there were nannies and apartment caretakers from many countries. I took the sign copy to a Spanish teacher at OSU in Stillwater and had him translate the sign. I explored different layouts - English & Spanish stacked and side-by-side. I also changed the font to a bold sans serif to be more demonstrative and clear.
The new signs were posted in the laundry room in early March, 2010. To my surprise and delight - the signs were larger than what I submitted, 20" x 16", and mounted on a stiff backing.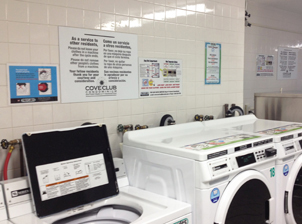 A better arrangement of tables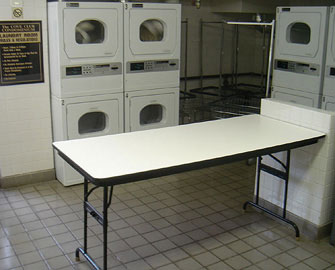 Before


For over a year, I tolerated the arrangement of the folding table in the condo laundry room that formed a barrier between the washers (out of view in the foreground of the pictures above) and the dryers. I, like everyone else, just stepped around the awkward placement of the table.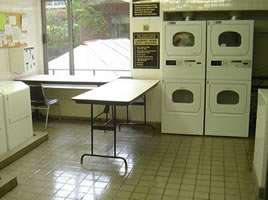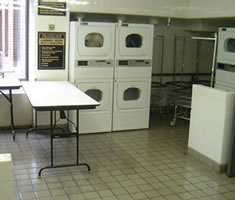 After


In August, 2005, I moved the table to open up access to the dryers. Sometimes, when I rearrange furniture in someone else's place (like in the elevator lobby of this same building), it is put back when I see the room the next time. But this time, when I went back to do laundry a week later, not only was the table still where I moved it, but there was a man in a wheelchair who commented how much easier it was for him to now get to the dryers.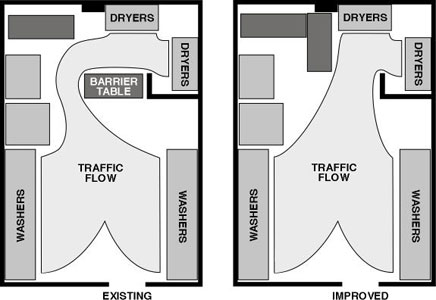 Of course, the table was moved back. Somebody, maybe one of the porters, didn't realize that it was a more efficient and convenient arrangement and just put it back the way he was conditioned to seeing it.
But, after the management accepted the new signs (above) I tried again and presented the suggestion to the condo board. They agreed and the tables were rearranged as recommended above. They have remained in the new configuration ever since.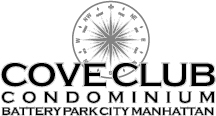 Welcome home Philosophy
One's home is one's respite from the chaos of the city, from the busyness of work, and from a day of shopping, theater, and museums in the city. The common areas of Cove Club should encourage residents and visitors to slow down a bit, acknowledge they are home, and allow them to enjoy the aesthetics and environment of living in a quality luxury residential building.


Objectives/considerations


The renovations should provide a transition from city to home that:
• Conveys value, quality, luxury, pride of ownership
• Creates a sense of visual and physical comfort
• Contemporary, uncluttered, minimal, abstract
• Provides ease of maintenance and upkeep
• Exploits the unique attribute of public art in BPC
• Positions Cove Club as exclusive, unique from other residence buildings in BPC
• Considers traffic flow in the placement of furniture and pedestals
• Enhances security and safety
• Increases value of condo: attractive & appealing to prospective buyers/renters
• More calming and soothing - to offset the chaos of the busy wall indentions and molding frames
• More unified, symmetrical, and consistent - less chaotic and hectic
• Lighter and more visually 'open' - less heavy, dark, and somber
• Straight geometric lines and forms to reflect and respect the architecture of the building and angles to reflect the unique angles formed by the balcony extensions and townhome bay windows
• Marine gallery: ships, maps, and photographs. Inspired by the name Cove Club, proximity to the South Cove and Hudson River, and the commitment to public art in Battery Park City
• Carrots or focal points at end of galleries
• Alignment to provide order and clarity
• A series of 3 planters at the Battery Place entry, in the atrium gallery passage, and at the South End entry.
The planters at the BP entry help create a 'sense of entry' or 'sense of place' and announce that this is more than just a nondescript door in a block-long corridor of brick & glass wall. The atrium gallery shouldn't need much seating and the atrium skylight is almost begging for plants and greenery.The SE entry planters will enhance the blank wall on the north and respect the asymmetry of the entrance and the orientation towards the Statue and South Cove park.
• There is no need for any other artwork in the passages other than the art in the atrium gallery, the model ship focal point, the large mirror and framed old map in the secondary passage.


Concept theme


Upscale marine gallery: model ships, artifacts, maps, photographs. Inspired by: the name Cove Club, the proximity to the South Cove and the Hudson River, the model ship currently in the hallway, galleries in luxury homes, and the commitment to public art in Battery Park City


Common area zones


Primary
• South End entry: comfortable, inviting, concierge desk; 2-story atrium, security boundary: comfortable seating areas - enough for 3-4 people (for visitors and residents awaiting guests)
• Intersection: mail, carts, and townhomes; utilitarian, efficient
• Passages: gallery, aesthetic, minimal furnishings, planters in the skylit atrium; focal point of ship at end of main gallery (visible from front entry)
• Elevator lobby: unadorned, mirror wall, simple seating for occasional use
Secondary
• Battery Place entry (avoid back or rear 1 - condescending and for many, the BP entry is not secondary): upgrade with color, trash can, area map or subway map to guide those heading into the city
Tertiary
• Fitness room & club room foyer (to enter the club room one must pass through the uncomfortable and too-bright fitness room) maybe a transition space (could just be wall color) containing the club room entry door
• Fitness room: just needs a better wall color
• Club room: okay for now. Eventually, it would be nice to upgrade it.
• Fitness room
• Club room


Cove Club Condominium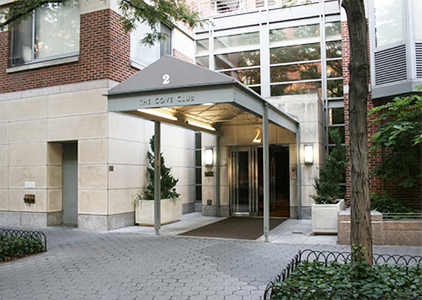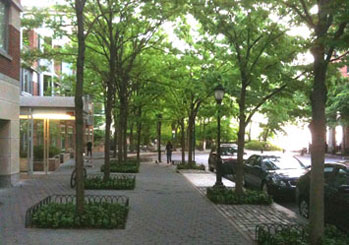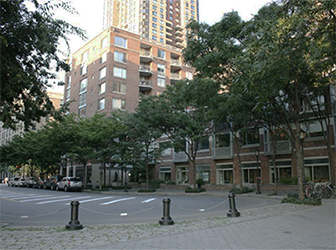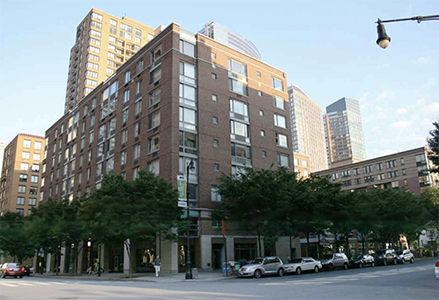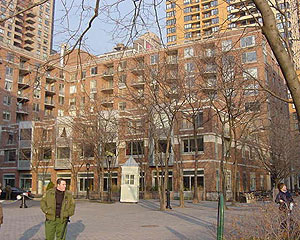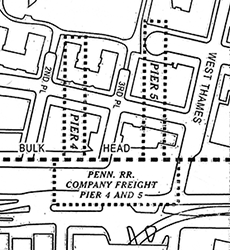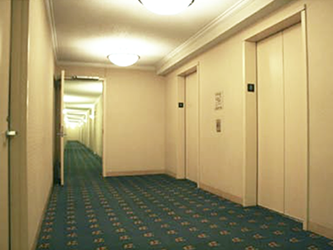 The lobby hallway. Rendering of new furniture and wall color. Below: Game room and wifi/television.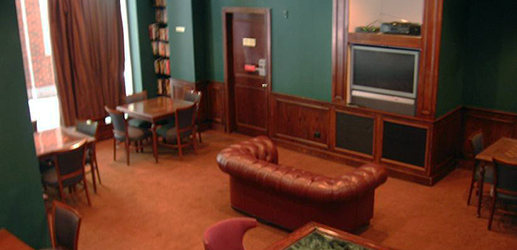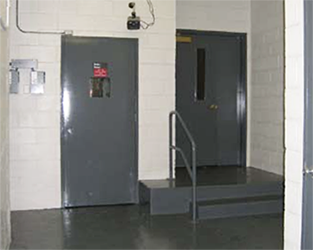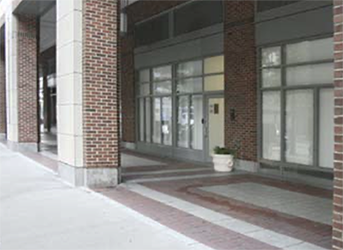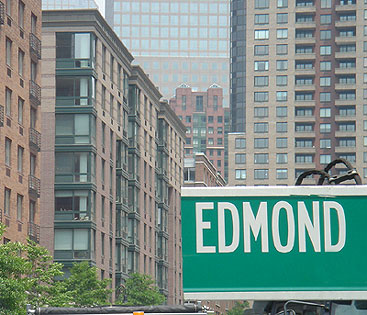 The back street, Cove Club is the third building from the left. World Financial Center is in the background. The plaza in front of the Jewish Holocaust Museum is named after Edmond somebody - fun to see OK home town in front of NY building.


Jim's balcony as seen from the roof deck.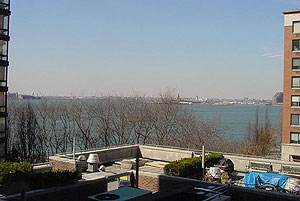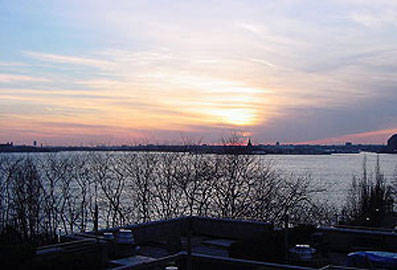 Views from the balcony of Jim's apartment.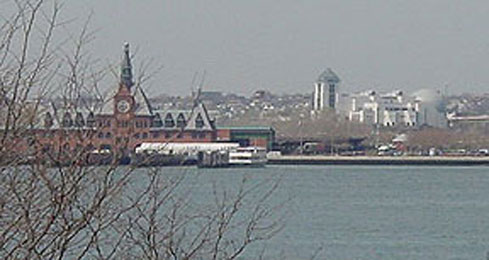 Views from the roof deck. Below: Thames Street in the snow. The Blizzard: January 2011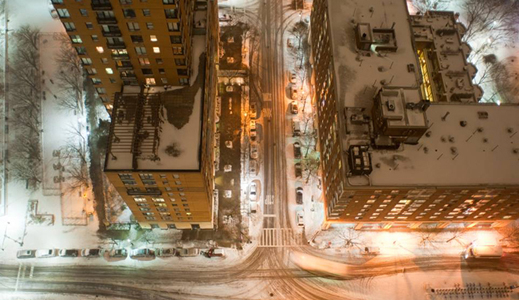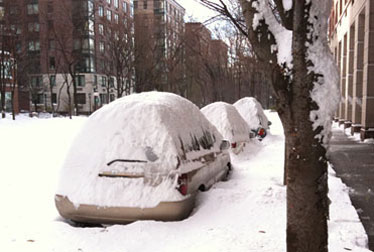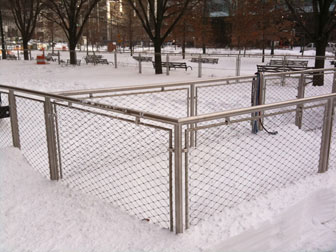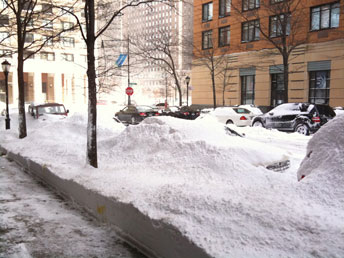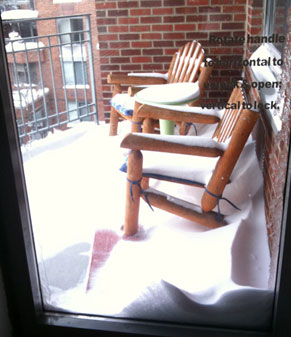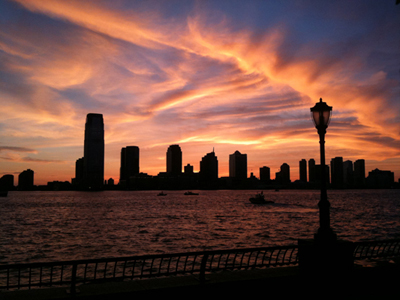 Design Prof Shows Off


By David Klein, NONzine, September 29th - October 12th, 2006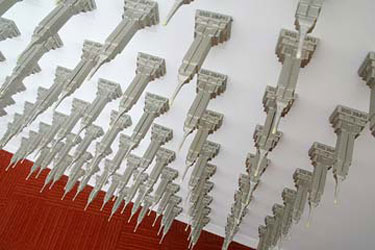 "Jim Watson, professor of design at the University of Central Oklahoma and part-time New York City resident, will be a featured designer on the Home and Garden Television program Small Spaces, Big Style on October 8. Watson entered his modestly sized, efficiently designed New York apartment in an HGTV design contest and lost, but a network producer had noticed his apartment and offered to film the space for another show.
"It's just a hoot," Watson said. "But I'm a little worried about how it will turn out."
"Watson's apartment was the essence of New York long before he added his 3-D puzzle of the city's skyline − It is in Lower Manhattan; overlooks the Hudson River; and is a whopping 719 square feet (with the balcony). All it lacks is a sweaty, disheveled cabbie on the couch. From a casual glance, Watson's apartment seems like any contemporary, hip New York apartment, but his meticulous attention to detail makes the space unique. Every item in the apartment is completely functional and well placed. Early in the design process, Watson had walls removed and opened the main room. He used squares of carpet laid at an angle, which create an illusion of space and continuity throughout the apartment and direct the flow of traffic between rooms.
"I tried to create a loft essence in the apartment," Watson said.
"Invisible bookshelves, industrial frames, and seas of landmark statuettes break the routine of the white walls, while stainless steel furniture and accents give the apartment a sterile strength through which the red flooring pops.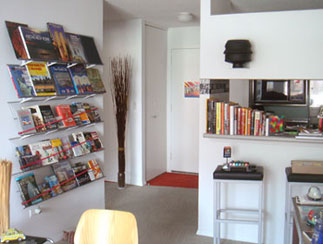 "Every room in the apartment is a distinct homage to New York City's vast history and diverse culture with New York maps, books and souvenirs. Watson also displays autographed work from designers he respects including Milton Glaser, Christo and Jeanne-Claude. Watson spends nearly a quarter of the year in the hustle and bustle of New York but loves living in the dawdle and calm of Edmond while school is in session.
"I love every minute in each city," Watson said. "They are perfect antidotes for each other."
"Watson's Edmond home rivals the New York apartment in style while its extra space afforded him the luxury of a detached office and a urinal in the bathroom. Watson's designs spill from his residences into every aspect of life. He is continually improving the status quo in which the average person finds solace. He is not content with standing in an inefficient ticket line or eating at a square restaurant table with unused space. He questions the need to idle on red at a stoplight and wants to use urban street posts as iPod holders. Despite his constant design revision, Watson does not anticipate a redesign for the New York apartment after it takes its permanent place in the annals of the cable television catalogue.
"I've done a couple of things since the filming, but I'm very happy with the apartment," Watson said. "I'm happy with how the space feels."



TV show features local professor as he does big things in small space


By Penny Cockerell, The Oklahoman, September 7, 2006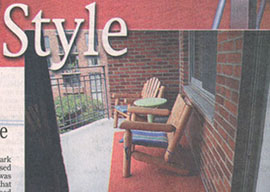 What happens when a design professor from roomy Oklahoma takes on the challenge of turning a dorm-size Manhattan domain into a showcase that makes even New Yorkers look twice? University of Central Oklahoma professor James Robert Watson's utilitarian design, his disappearing act with the walls and a bold blend of souvenirs turned a basic 630-square-foot apartment into a witty and workable abode. And it soon will be the subject of a segment on HGTV's "Small Spaces, Big Style," most likely to be aired this month.
"The apartment also is Watson's summer escape — which is also an escape within an escape. Watson has loved the bustle of Manhattan since he was a child. But the city's zaniness requires a retreat, which Watson created on the fifth floor of a Battery Park City building with a balcony that faces the Hudson River. Peace is found within these walls, away from Oklahoma, away from New York street life. Watson, 56, bought the apartment after his parents died in 2002 and left him an inheritance. As the son watched his parents languish in intensive care, he realized that in the bigger scheme of things, money meant little. But an apartment in Manhattan - that was something.
"While shopping with a real estate broker, Watson found that most apartments had views of other buildings and that simply wouldn't work for this Oklahoma-Texas hybrid. They moved their shopping spree to Battery Park City, where a "For Sale" sign advertised a fifth-floor apartment. The layout was painfully basic, but it had a balcony that faced the Hudson River. Watson closed the deal in March 2004. Having taught design for 20 years, Watson knew that basic never had to stay that way. But overcoming size was a different challenge. He first set out to erase the walls. The 1980s-style built-in bookshelves had to go, as did the texturing on the walls.
"I had the superintendent just gut the apartment and tear all of that out and repaint the walls a pure white," said Watson, explaining that flat, white walls don't distract from the rest of the room and, in essence, they become invisible. It's a trick that art galleries use. Watson then used cube-shaped carpeting to realign the space at a rectangle. The distinct red carpet has a wow appeal, and its angled placement knocks the whole apartment off center. In short, rather than following the walls, the carpeting defies them.
"The walls create the smallness, so if I can get the perception to ignore the walls, it would make it appear larger," Watson said. "Now when people enter, they don't associate with the grid of the walls, they associate with the grid of the rectangle."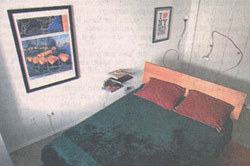 "In keeping with that "out of place" drama, Watson spontaneously turned his bed backward, so it sort of floats in the bedroom and faces the window, rather than bumping against a wall. The reason: He liked the brackets on the headboard so much that he didn't want to hide them. Themes are essential because they provide focus and unity. Watson chose 1950s industrial-style furnishings and made his apartment an unmistakable tribute to New York City. A living room table is full of kitschy New York souvenirs left by visitors. A wall contains 30 framed postcards cut to 3 inches, which leaves viewers guessing just what part of New York they represent. A framed New York subway map stares back from the kitchen wall, and a revised "I (Heart) New York More Than Ever" poster hangs in the bedroom. The revision was done after 9/11, and the heart has a small bruise on it. New Yorkers scooped up the poster in droves.
"Perhaps most startling is a grid of 192 Statues of Liberty and Empire State Buildings protruding from the bedroom wall in the shape of the Twin Tower footprint.
"I can't remember what inspired me to stick them to the wall, but that's what got me thinking that they ought to mean something and that's where the footprint idea came through," Watson said. The horizontal angle of the statues is carried elsewhere, such as in the elongated photo of Monument Valley in Utah, where early Western movies were filmed.
"Horizontal is very soothing and calming. We stretch out horizontally and see the horizon, and I like the content of the towers (naturally formed limestone plateaus) in Monument Valley — they are skyscrapers in a different form," Watson said.
"Watson originally entered his New York digs in a Web site contest called Small Cool Apartments. He didn't win, but his apartment caught the eye of HGTV producers for the "Small Space, Big Style" segment. HGTV will feature his apartment in a "Small Spaces, Big Style" segment under the title, "Uncluttered, Chic and Small Spaces." HGTV producer Sage Rockermann said she liked Watson's use of repetition and the way he twisted the apartment with the rectangled carpeting. She also liked his use of stainless steel tables and furniture on wheels, which gives versatility.
"The space definitely seems very him, a very personal space, but specific ideas from that I think anyone could adapt," Rockermann said. "For example, keeping furniture on wheels so you can use them in different arrangements, that's great for anyone in a small space." She also pointed to how he kept his apartment uncluttered while still having lots of, well, clutter.
"He groups them together," Rockermann said. "For example, one of his tables has all the souvenirs that people collect in the city. If spread out in the apartment it would look like clutter. But grouped together, it looks like a collection." Watson carefully chose each wall hanging, each vase, table and display. Each, therefore, says something distinct to the person viewing it. Each has its reason for taking up room in this small place.
"It turned out much better than I expected," Watson said. "I love being in that space. Some people have commented that they think they're in a gallery. When there's something on the wall, they feel like it's very significant," Watson said. "It is daring and challenging, and that's what I want."
"So, is it true that designers never give up the journey? Or has Watson really finished designing his New York mecca? "I'm never done, but I don't have anything on the to-do list," Watson said. "But then I look up and say, 'Oh, I could do this over there,' and there's a new project. But at this moment, I'm very satisfied."



UCO professor's New York apartment to appear on HGTV show


The Edmond Sun, August 20, 2006
"University of Central Oklahoma Professor of Design James Robert Watson will have his New York City apartment featured on an upcoming episode of Small Space, Big Style. The program premiers on Home and Garden Television (HGTV) - seen locally on Cox Cable channel 58 - at 3 p.m. today, and several times throughout the remainder of the month. The show features stylish homes under 1,000 square feet. In each episode, the host meets the homeowners and learns the tricks to making the most out of limited space.
"Watson entered a contest on a design Web site by sending in pictures and a floor plan of his 630-square-foot apartment in Battery Park City, Manhattan. Although he didn't win the contest, someone from HGTV noticed his entry on the Web site.
"I got an email from someone at a show on HGTV called Small Space, Big Style," Watson said. "She asked if I was willing to speak with one of their producers and I said, you bet!" The show's production team filmed Watson's apartment in May and included it in the upcoming episode, Uncluttered Chic in Small Spaces. Watson's segment is called Souvenirs That Add Character to a New York Apartment, which examines how he decorated in a New York motif while maximizing his small living space.




"The highlight of the apartment is an "Ode to New York" featuring 96 miniature Statues of Liberty and 96 miniature Empire State Buildings - two of the most recognizable New York icons - arranged in a grid in the footprint plan of the World Trade Center towers. The apartment also includes a 3D puzzle of the New York Skyline illuminated by lamps featuring 9-foot tall stems that can be bent to any configuration. In addition, viewers will see slanted and lipped shelves crafted by Watson that hold books about New York City. Watson inherited the New York City apartment from his parents (sic- not quite correct), who passed away a few years ago. He lives in Edmond and teaches at UCO, but makes New York City his home in the summertime. He also gives study tours there yearly with his UCO students.



Professor's apartment to appear on HGTV


By Andrew Knittle, The Vista, August 29, 2006




Normally, a person with hundreds of miniature Empire State Buildings and tiny Statues of Liberties crammed into a 630 square-foot apartment would be considered a hoarder. But for James Robert Watson, UCO professor of design, having just that earned him - and his NYC apartment - a spot in an upcoming episode of HGTV's show "Small Space, Big Style." Watson, on the UCO staff since 1987, said he was sought by the show's production team after it saw photographs of his Battery City apartment on a design website.
"I got an e-mail from someone at a show on HGTV called 'Small Space, Big Style,'" Watson said. "She asked if I was willing to speak with one of their producers and I said, you bet!" In a segment called "Souvenirs That Add Character to a New York Apartment," the program looked at how Watson deployed his NYC-themed decor to make the most of his small space.
The apartment, where Watson spends his summers, features a 3-D puzzle of the Manhattan skyline and customized, slanted bookshelves - crafted by Watson himself - used to store books about New York City. But it's the "Ode to New York" - 96 miniature Statues of Liberty and 96 miniature Empire State Buildings, arranged meticulously in a blueprint of the Twin Towers - that Watson claims is the space's centerpiece. Filmed back in May, Watson said the process was "exciting, fascinating, intriguing, educational and fun," but not financially enriching.
"No fee," Watson said. "Well, they bought me coffee and lunch." The episode featuring Watson's apartment was originally slated to air August 20, but was postponed due to unspecified reasons. Those interested in catching the program should consult any TV guide or visit HGTV's website for future programming schedules.

Filming for HGTV Small Space, Big Style



In 2006, I entered a contest, Small Cool Apartment, on a website. I sent in pictures and a floor plan. The contest was sort of silly, but it did give me some exposure. I got an email from someone at a show on HGTV called, Small Space, Big Style. She asked if I was willing to speak with one of their producers. You betcha - what a hoot. The producer called and we talked a while and she looked at more pix and info on this website. She said she would work up a proposal and 'pitch it to the network' (so Hollywood). A few weeks later I got a phone call to schedule the filming date. Cool. We agreed on Thursday, May 18th. They sent the legal forms for me to sign and return and some info on what to expect and how to prepare. I flew back to NYC on the 17th - I had just left NY on the 14th with a student group.
The HGTV show that aired in October of 2006 emphasized the challenges inherent when working with small spaces - how to make them feel larger. I addressed this in the apartment several ways - furniture on wheels, not placing furniture up against the walls, and a table that adapts to multiple uses; but the two main design solutions that help to perceptually enlarge the space are the wall color and the overlapping grids. What makes an apartment feel small is the walls encroaching on the space. Since I couldn't get rid of the walls (the nabers would complain) I strove to make them less apparent. I had them painted pure white - partly to allow the visitor to feel like in a gallery, a space that we are conditioned to we perceive as large. Also, white makes no statement concerning warm, cool, soft, hard, etc. It is a very neutral color. I also placed artwork on the walls that further enhanced the feeling of a gallery. Method 2 is the grid that defies the walls. The red rectangle in the carpet and the placement of the furniture are on a grid alignment that is at an angle to the walls. This further demotes the importance and presence of the walls. The combination of the gallery-white walls and the defiant grid help the visitor to ignore the space-limiting walls.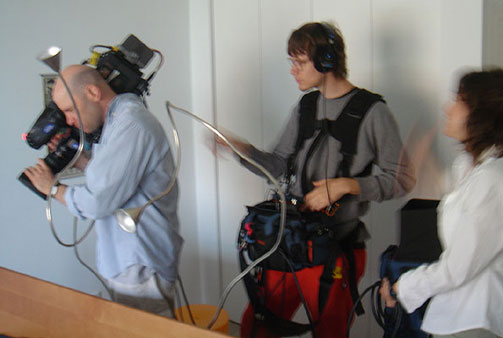 Filming day


I woke up at 7am and did some last minute preps in the apartment. I was a bit apprehensive, not knowing what to expect. I went downstairs and waited outside. Saw some guys in a van looking for a parking place. Figured it was the crew. Introduced myself to Jake (sound), Adam (cameraman), and Alex (camera assistant). We went inside to meet the building manager and get some guidance on what to film in the building and how to get around. They drove into the building garage, unloaded the van and met us up on the 5th floor. By this time, Amanda (Director/Field Producer) had arrived and we went inside. She walked me through the day's activities and eased my fears some for what I needed to do. We shot lots of footage for what will probably be just a 10 minute segment on the show. The director and, sometimes, the camera and sound guys, would talk me through a scene, then we would shoot it, then review thoughts and make any adjustments in the pacing and monologue, then shoot a couple more takes. Sometimes, we'd 'nail it' and only shoot once with one backup for safety. They shot me talking about the space, my objectives for the renovations, the furniture, and my design philosophies. We broke for lunch and sat on the Hudson Esplanade during a beautiful day in New York. The assistant had taken our orders and had the food ready for us. We had sushi from The Wave across from the condo building.
We filmed in the bedroom, bathroom, foyer, kitchen, living room, and balcony with me talking, close-up shots of furniture and accessories, a time-lapse sequence, background ambient sound, and 'beauty shots' for splicing in throughout the segment. We shot several takes of each section - sometimes I thought of different things to say, sometimes I screwed up, and sometimes a plane or truck would be too loud in the background. We had to film with the AC off and it got a bit hot. Alex took coffee orders in the afternoon and went to Starbucks for the afternoon break. The 4 tapes, the log of scenes, and still shots of major filmed sections were FedExed to the post-production facility in Maryland where the producer and another crew will edit the footage into a cohesive segment for the show.
It was a fascinating process to watch and a great experience that I'm glad I was able to participate in.



The people




The production staff


Producer: Lauren
Associate Producer: Nicole
Series Producer: Sage


The film crew


Director/Field Producer: Amanda
Director of Photography: Adam
Sound: Jake
Camera Assistant: Alex
The crew were New Yorkers who were hired by HGTV to film several homes in the area. They were each very professional and knowledgeable yet very personable. We had a good time.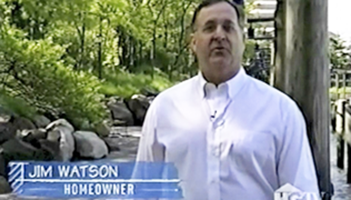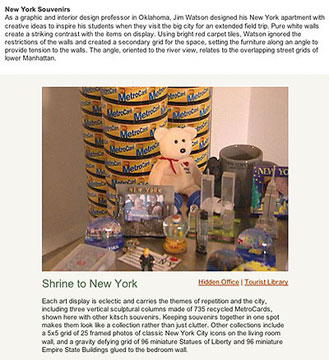 Loft Living
By Laura Verticchio, FLOR Community website, October 13, 2005


The naberhood in New York City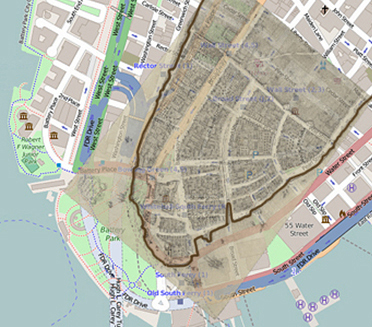 Battery Park City is located at the tip of Manhattan stretching along the Hudson River from Battery Park northward. This part of the Hudson River is where large ocean liners and freighters used to dock. The condo building sits where the Munargo Line piers for the United Fruit Company once were. The Titanic was scheduled to tie up at one of the piers farther upriver. After new modes of shipping and air travel took over, the piers lay dormant.
A Master Plan for a new mixed-use development was introduced in 1979. It was named Battery Park City after the park at the tip of Manhattan and the southern edge of the development. Compromising 92 acres along 1.2 miles of Hudson River waterfront, the population in 2004 was over 20,000.

When the World Trade Center basement was being dug, that dirt was simply trucked across the street and dumped into the Hudson. Walls had already been built to hold in the dirt. The Hudson Esplanade or Promenade lies atop that wall. The land is owned by the City of New York and is leased to the Battery Park City Development Company until about 2065. The land was divided into block parcels with each being sold to a different developer. The first development was completed in 1982. The large World Financial Center was begun in 1981 and completed by the late 80s. Many of the east-facing facades were scarred by debris from the falling twin towers in 2001. The WinterGarden; an indoor gathering, shopping, concert, and gallery space; was destroyed and completely rebuilt. The inner courtyard contains sixteen 45 foot tall palm trees.


My building is about three buildings to the right of the white boat on the right.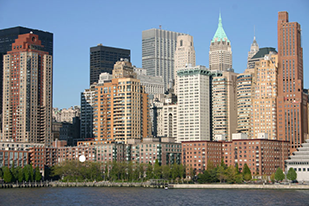 The apartment building is at the white dot.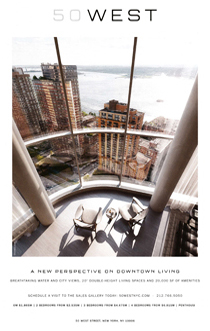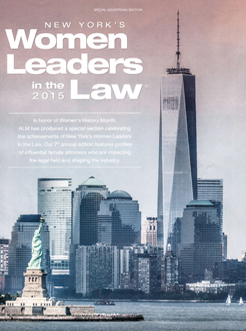 The apt shows up in ad photos. These are all from

New York

magazine, March 2015.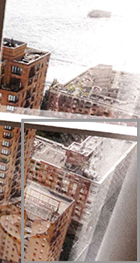 Aerial views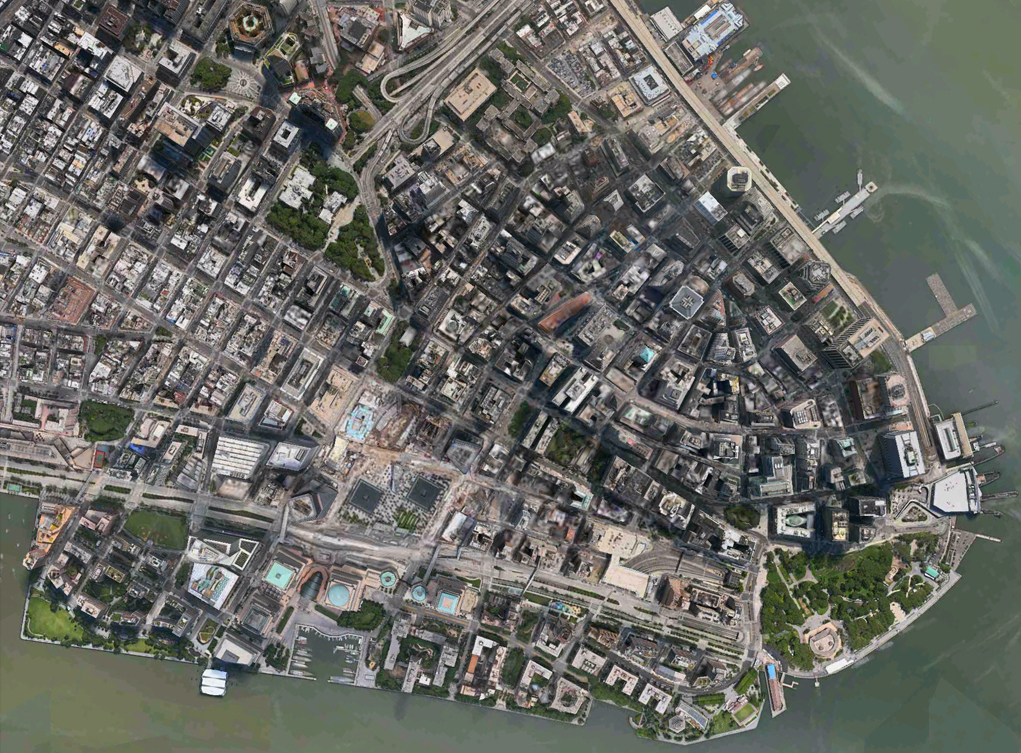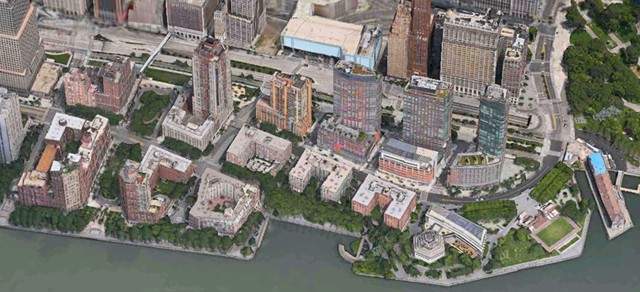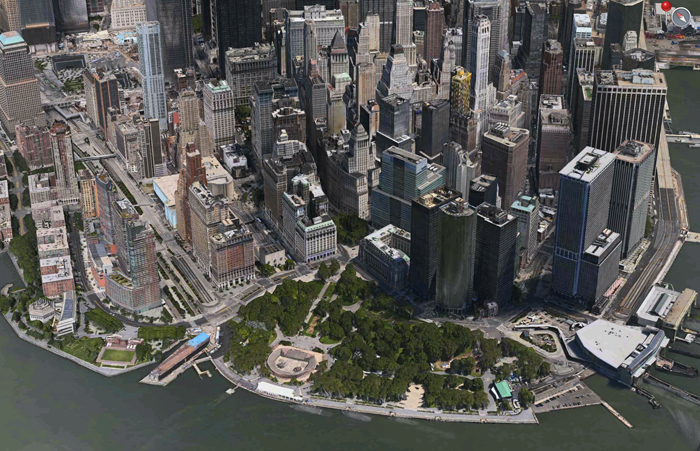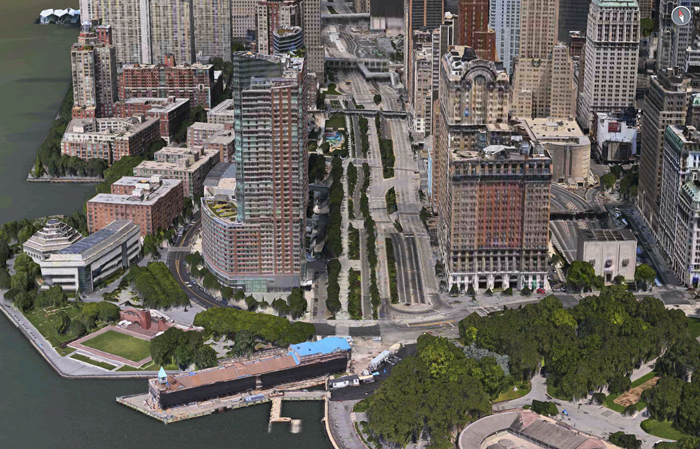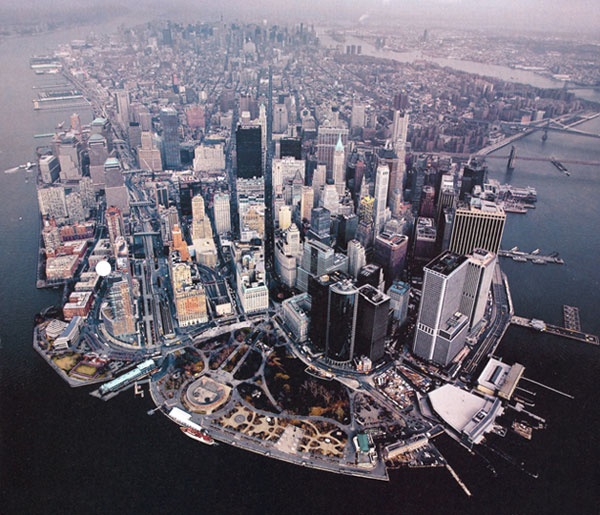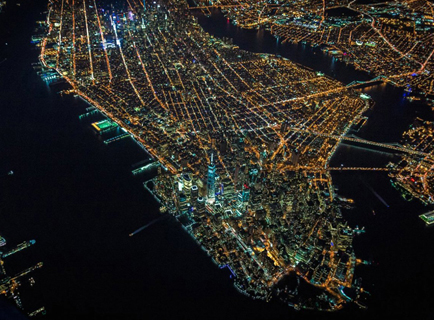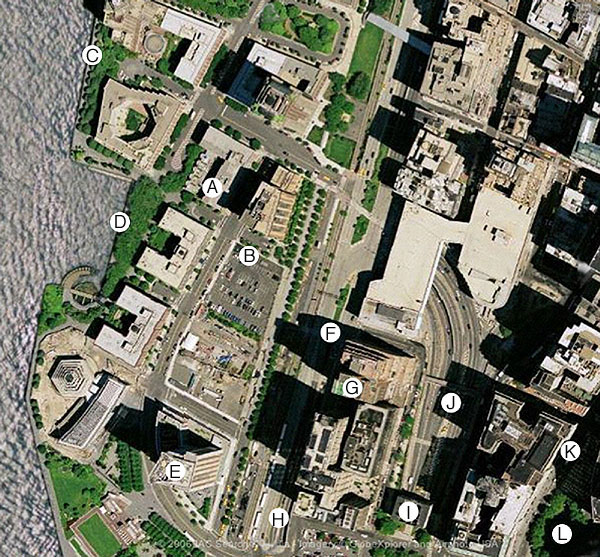 Legend to map letters
A Condo building
B Dog run for the dogs
C Hudson riverwalk
D South Cove park
E Ritz-Carlton Hotel & Skyscraper Museum. The hexagonal building is the Jewish Holocaust Museum
F West Street
G Former New York Athletic Club, home of the Heisman Trophy
H Entrance to tunnel under Battery Park
I Ventilation building for the Brooklyn-Battery Tunnel, also entry to the Men In Black HQ
J Entrance to the tunnel under bay to Brooklyn
K Broadway
L Bowling Green, oldest park in the country



Immediate naberhood


The naberhood is very quiet (by New York City standards); the condo is on a cul-de-sac. There are only stop signs for the blocks around the condo. I refer to it as the suburbs - slower, quieter, greener, less stop lights. The streets are wide, clean, and well maintained with extensive landscaping throughout.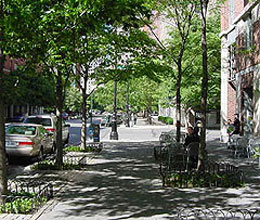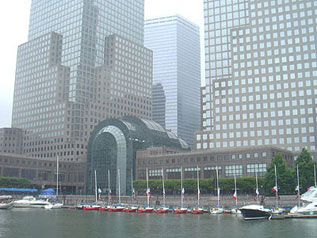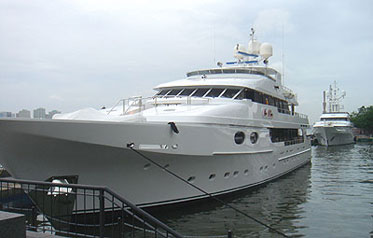 Marina at the World Financial Center.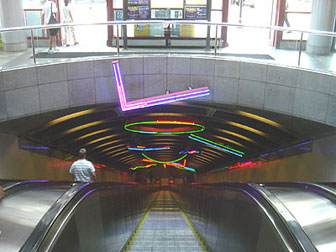 A favorite restaurant at the WFC. Across the Hudson from the WFC is Jersey City. This is the really long escalator from the under-the-Hudson train to Jersey City.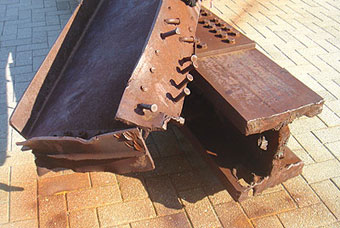 This is a memorial to 9/11 in Jersey City.
One of the main reasons I bought a condo in Battery Park City is because of the Hudson Esplanade - a lavishly landscaped, meticulously maintained, and cleaned riverwalk along the Hudson perimeter of BPC. It is constantly and actively used by: strollers, bikers, joggers, dog walkers, sitters, contemplators, conversers, readers, photographers, boat watchers, fishers, dealmakers, phone talkers, and ponderers.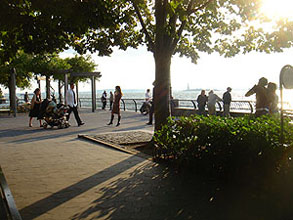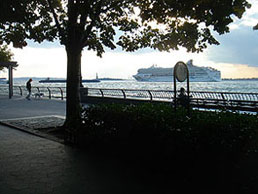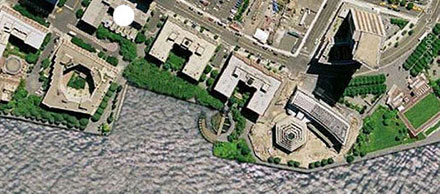 In this aerial view of lower Battery Park City, Battery Park is to the right and midtown is towards the upper left. The white dot is over my condo building. The rectangular indentation along the river wall is the South Cove. The hexagonal building is the Museum of Jewish Heritage.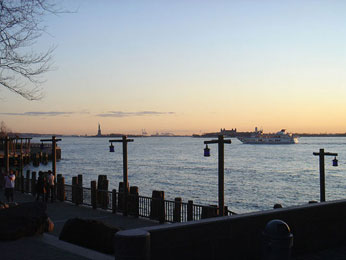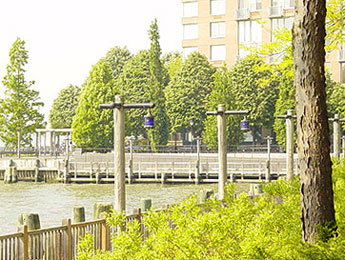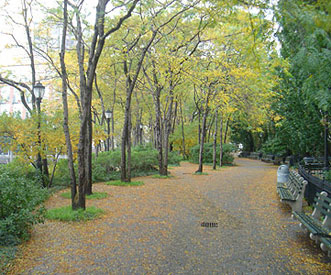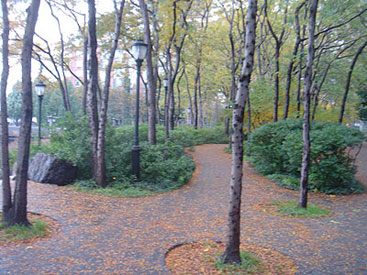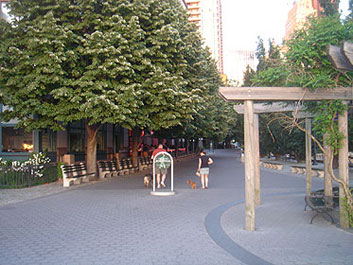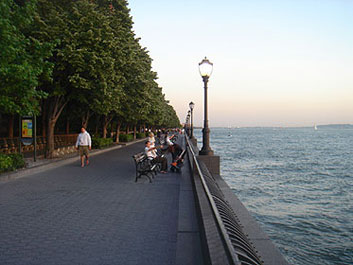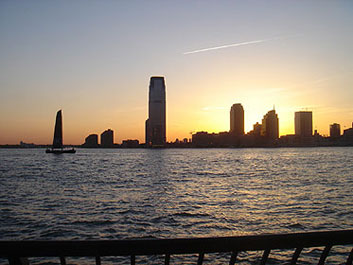 South cove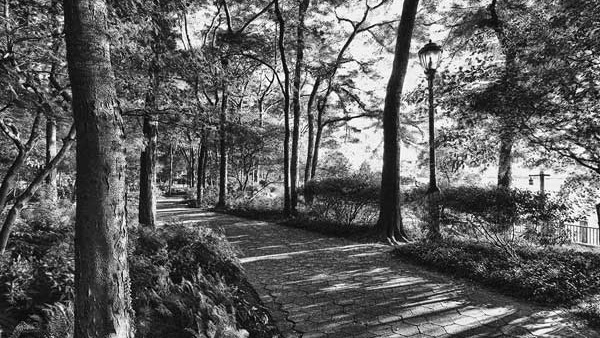 There are over 20 public art projects in Battery Park City. One of those is South Cove, designed and built in 1988. Considered one of the country's most significant public artworks, it is a result of a unique collaboration between environmental artist Mary Miss, architect Stanton Eckstut (principal designer of the entire riverwalk), and landscape architect Susan Child. Including carefully sited rocks, natural plantings, atmospheric blue lights, water-racked pilings, and a large wooden jetty extending into the Hudson like a pier. The project provides a meditative respite from the city, an audio experience with the waves lapping or crashing onto the pilings and wooden structures. This park is right out the front door of the condo building.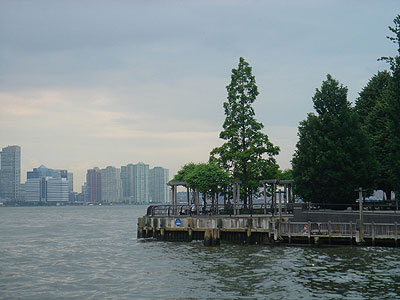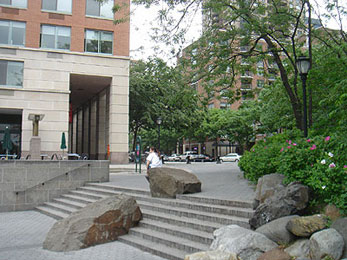 Walking in the 'forest'. Buildings looking over the South Cove - my building is just out of the picture to the left.


An annual marathon swim around Manhattan Island. These are serious swimmers - it takes about 6 or 7 hours to go all the way around. Each swimmer is accompanied by a kayak and a motor boat. I had a long talk with the mother of the number-one ranked open water swimmer - that's her in the yellow cap.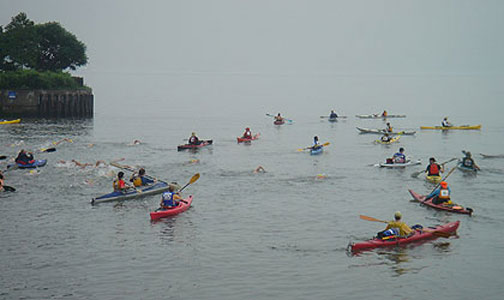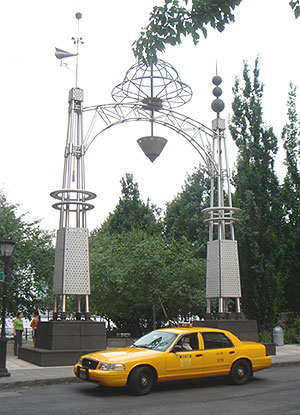 Some other artwork along the riverwalk in Battery Park City. This sculpture is Rector Gate by R.M. Fischer. Built of steel, bronze, and granite, it rises 50 feet to form a gateway from the past to the future - part Gotham, part Metropolis. 1988.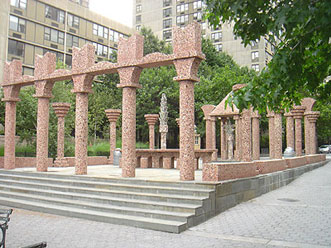 The Upper Room by Ned Smyth, 1987. Dignified and playful, it is reminiscent of an Egyptian temple echoing the urban environment. Made of aggregate concrete with embedded colored glass, brass, and mosaic tiles.





Battery Park City


Located at the tip of Manhattan stretching along the Hudson River from Battery Park northward. This part of the Hudson River is where large ocean liners and freighters used to dock. The condo building sits where the Munargo Line piers for the United Fruit Company once were. The Titanic was scheduled to tie up at one of the piers farther upriver. After new modes of shipping and air travel took over, the piers lay dormant.

A Master Plan for a new mixed-use development was introduced in 1979. It was named Battery Park City after the park at the tip of Manhattan and the southern edge of the development. Compromising 92 acres along 1.2 miles of Hudson River waterfront, the population in 2004 was over 20,000.

When the World Trade Center basement was being dug, that dirt was simply trucked across the street and dumped into the Hudson. Walls had already been built to hold in the dirt. The Hudson Esplanade or Promenade lies atop that wall. The land is owned by the City of New York and is leased to the Battery Park City Development Company until about 2065. The land was divided into block parcels with each being sold to a different developer. The first development was completed in 1982. The large World Financial Center was begun in 1981 and completed by the late 80s. Many of the east-facing facades were scarred by debris from the falling twin towers in 2001. The WinterGarden; an indoor gathering, shopping, concert, and gallery space; was destroyed and completely rebuilt. The inner courtyard contains sixteen 45 foot tall palm trees.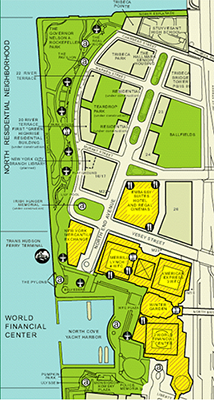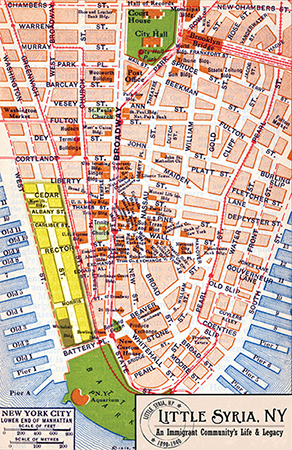 Battery Park
Battery Park panorama On a Sunday afternoon, August 12 2012


Kids in the Fountain A splash fountain in Battery Park, New York City, Sunday afternoon, August 12 2012


South Cove along the Hudson River A panorama of the river from Jersey City to the South Cove, shot from the Hudson Esplanade in Battery Park City. August 2012


Hudson Esplanade Wrapping up the day watching the traffic along the Hudson Esplanade. June 2012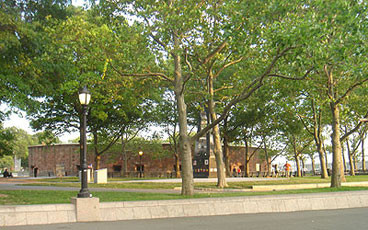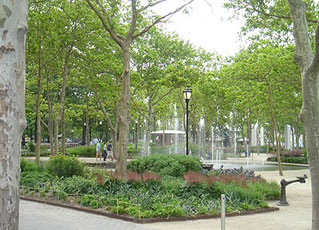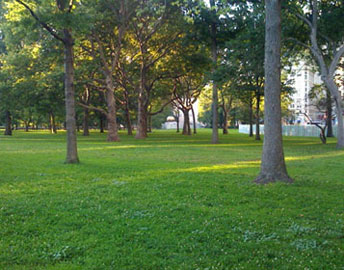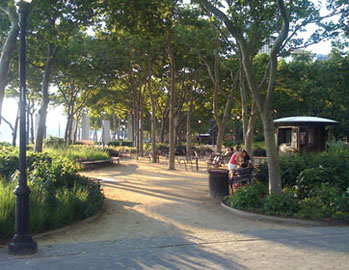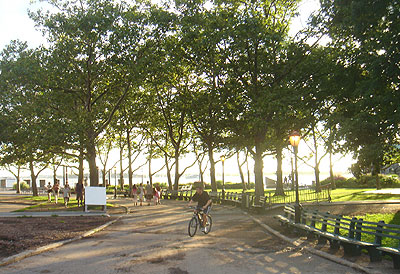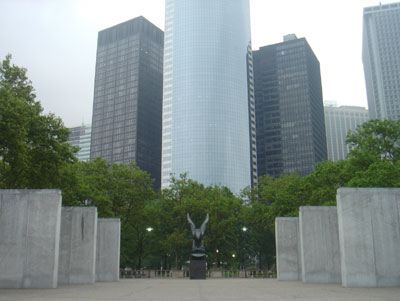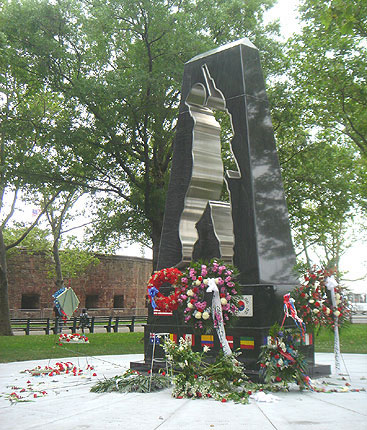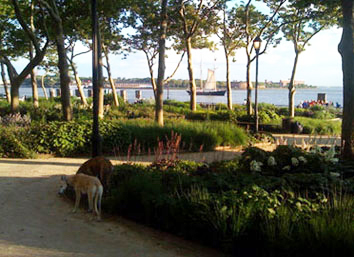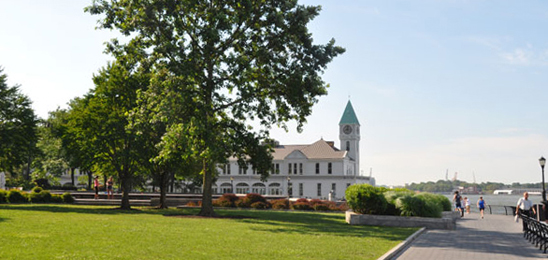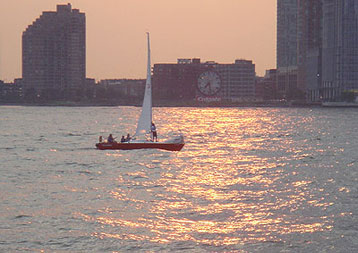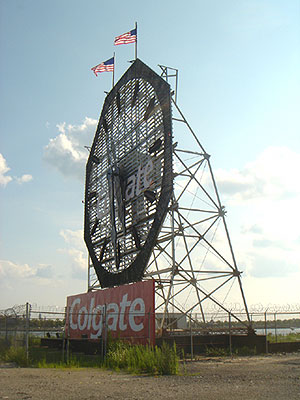 The clock on the Jersey shore. It is the largest clock in the world. Although, there are reports of a larger clock being built in Dubai. Below: the clock in it's original location on top of the plant and office building.





Superstorm Sandy at Jim's apartment


Hurricane Sandy hit New Jersey and the East Coast on Monday night and Tuesday, October 29-30, 2012.


Red dots: locations of the fotos below.
Blue dot: Jim's apartment building.
Green dots: where reporters stood to broadcast.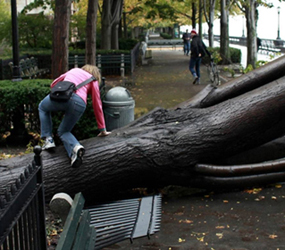 Location 1. Along the Hudson Esplanade. At the South Cove pier.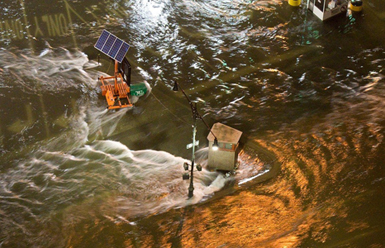 Location 2: West Street at the entrance to the Brooklyn tunnel. After the water subsided, the wall in the adjacent parking garage showed the high water level.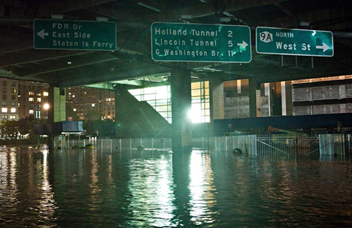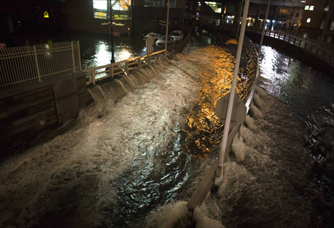 Locations 2 & 3. The approach to the Brooklyn Battery Tunnel, under the parking garage and emerging from the garage.


Above and left: Location 4. Right: Location 5. The tunnel that connects the West Side highway to FDR Drive.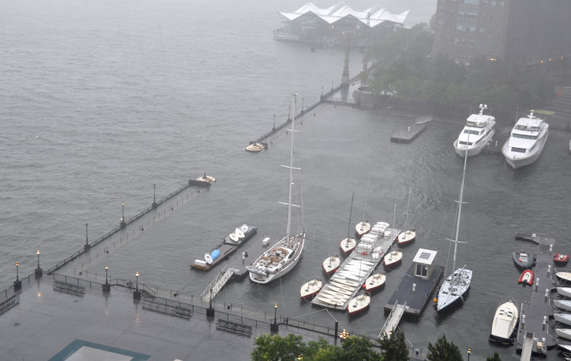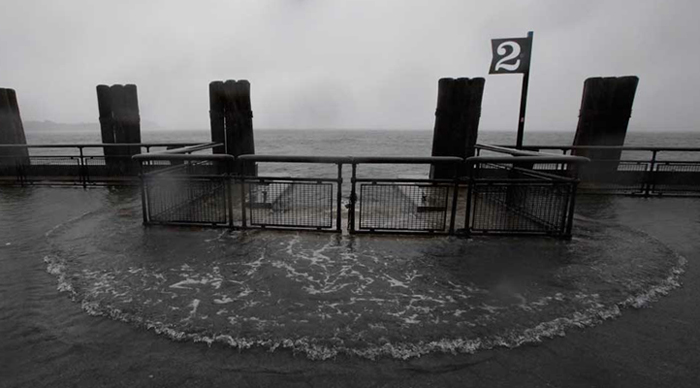 The blackout. Battery Park City is the lit-up section in the lower left.

www.jamesrobertwatson.com/apt5S.html