Map of Art Deco structures in Tulsa, Oklahoma
PDF versions to download and print


The map

Legend of the structures listed on the map


Legend to the map of Art Deco structures in Tulsa, Oklahoma



Colophon
The Tulsa Art Deco map was originally produced by the Philbrook Museum of Art with assistance from The John Steele Zink Foundation, the National Endowment for the Humanities, and the Oklahoma Foundation for the Humanities.
Building data compiled by Chris Kallenberger, Robert Powers, and Rex Ball, FAIA, AICP.


A Deco treasure in downtown Tulsa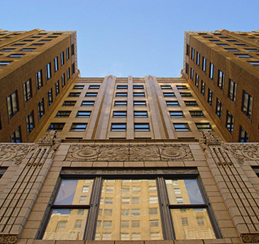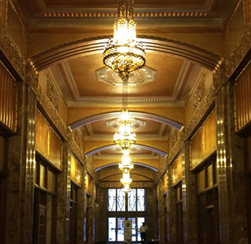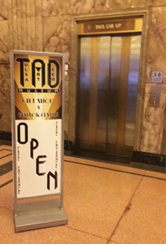 Tucked into a room off the lobby in the Deco Philcade Building is this extensive collection of Deco graphics, products, photographs, and household objects. Due primarily to oil discoveries in the 1920s and subsequent wealth in Tulsa, there was much new construction and a desire to be more like an Eastern big city. There is an active community of devotees who are keeping that chapter of Tulsa history alive for the rest of us to enjoy. Check the Tulsa Art Deco Museum website for the hours and address. The photo above left is by David Moos.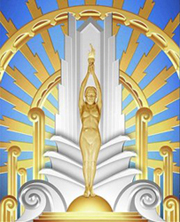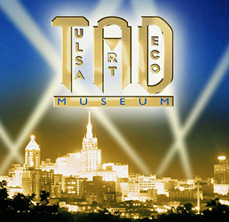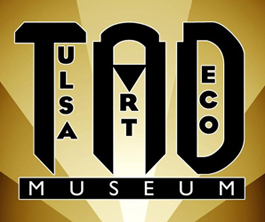 The shoestring-budget museum is staffed by volunteers, so that may help explain the weak logo. Issues:
• TAD Museum? Do they really want us to call it that? Hope not.
• Consistent-width letterforms are not very indicative of Art Deco.
• The angled stroke ends and notches in the initial letters just don't fit here.
• Vertical stacking of partial words is a bit too clumsy and awkward.