A few of Jim's explorations in Fashion Design

Briefcase Backpack
I was hired to be on the 'Opening Team' for TGI Friday's restraunt from 1975-1977. At one point, six of us on the team traveled in a Friday's van to new sites and conducted training sessions for the new employees. Because we worked different times at the restraunt and there was only one vehicle, I would often walk from the hotel. I carried manuals, notes, and pens. While staying near Cleveland, Ohio, we were in a very picturesque and inspirational environment.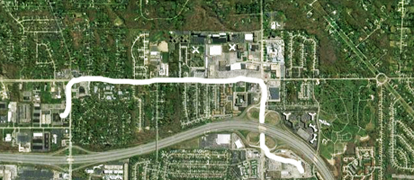 I made the mile-long walk several times. I used both a briefcase and a backpack. However:
• A briefcase is awkward, clumsy, inconvenient and confines one's hands while carrying. Holding the case can be tiresome when walking long distances. Even if there is a shoulder strap, it gets uncomfortable after a while.
• A backpack is convenient and conducive to walking, but it does not look appropriate in a professional business environment. Because the backpack was soft nylon, it did not protect the materials and manuals well.
Criteria: A comfortable handsome backpack that is as a hands-free briefcase carried on the back.
• A handy place for pens and pencils, small supplies, and toiletries.
• Waterproof material and a flap for water-tight enclosures.
• Lightweight.
• Stiff back and bottom to keep papers flat and neat.
• Size - at least 9x12 - to hold a legal notebook.

April 1978; Cleveland OH
I had a nylon backpack that I had used for camping in Colorado. It was soft with no internal support, but was just the right size. To address the issue of the soft sides, I bought a styrofoam cooler in Cleveland, for about a dollar, and cut out an L-shaped section that fit snugly into the backpack. The section was square and about the size of the largest materials I would carry. The lower portion of the L served as a base that allowed the backpack to stand up on a chair or next to a table. This allowed easy access into the contents. The back of the L helped keep the papers inside neat and protected. The styrofoam was so light it added practically no weight to the backpack. It worked great.

August 2012; Edmond OK
34 years later, backpacks are common and briefcases have shoulder straps. I was still using a soft briefcase while traveling to New York City and on campus at Oklahoma State. But, one afternoon, while I was in Staples, I saw backpacks on sale. I had not thought about backpacks even though I had seen numerous college students (almost all) using backpacks on campus and in the airports. Why not? I should try it. They are on sale. I searched through the wall of options. Most had too many pockets, cords, buckles and were just too busy or casual to work for me: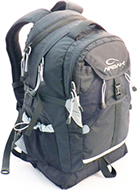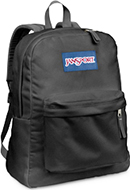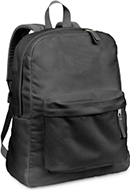 I found and bought one with no extra pockets, stitching, or gadgets. The label, JanSport, cheapened the look a little, so I removed it. Now it was more sleek and more like a business briefcase.
I have never been a fan of advertising a company after I spend money to buy their product. That is why I never wear logo teeshirts or put dealer decals on my car - if I am going to be a walking billboard for a product, I should be designated an honorary member of their sales staff and get paid for advertising their product.


The soft sides of the backpack did not adequately protect papers and folders nor cushion a laptop or iPad. I constructed this foam insert to serve as both a stiffener and a protector.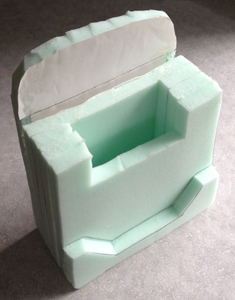 Some of the foam layers didn't work too well, so I made a few refinements and ended up with this insert that does work well.
But I don't know what to call it
• Briefcase backpack
• Backpack briefcase
• BackCase
• BriefPack
• BackPack Case
I still haven't settled on a good name. I most often just call it a backpack.


Solution 3, Zuca: November 2012; Edmond OK
There were some issues with the Solution 2 backpack that I had been using all semester for teaching and travel - the pocket for gadgets was tough to get into and there was no pocket or sleeve to cradle and protect the laptop (which is why I made the foam insert shown above). And, some of the papers inside got a little beat up.
Below: the Zuca Business Backpack with a side flap that swung open and out of the way, exposing several pockets and slots. Those would be perfect for lecture gadgets - charger, slide advancer, cables, and connectors; and electronics while traveling. The main compartment had a padded laptop case and expanding files for papers. One was shipped it to me, for free, in 2 days.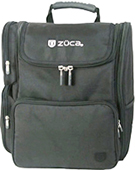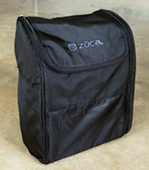 I wanted the case to look more professional and less like a school kid's backpack with all the fancy crap:
• I didn't need the two straps at the back that attach the briefcase to other luggage (the case would be on my back) - those were cut off.
• The front had a big obnoxious pocket that I saw getting in the way as I slid the case under an airline seat - gone, cut off.
• On the left side were two more pockets (who carries that much crap?). I made dry runs and loaded the case with everything I take to class and everything I take to NYC. There was plenty of room in the main compartment and in the gadget pocket, I just didn't need any more storage. The two side pockets also prevented the case from sliding under the airline seat. Those pockets were cut off.
• Each zippered pocket had 2 zipper handles. Two, when one is adequate. So I removed one of the handles.
• The front of this case had a white Zuca logo. It was stitched into the fabric and too tough to remove, so I blackened it with a permanent marker. One can still see it up close but it no longer screams at you from across the room.
A version spotted in late 2019: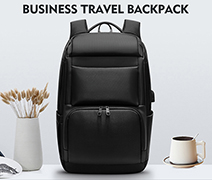 Flag waving hat that is hands-free
You can now clap, hold a drink, and still wave that flag at a parade or rally.
For a birthday gift, I had gotten a 'Dancin' Coke Can' - you know, one of those gift gimmicks that people chuckle over for about a minute and a half and then its just junk. It had a battery-powered mechanism inside that made the vinyl can wiggle. Being inquisitive (and the fact that it was now junk), I took the can apart to see how it worked. The mechanism created a simple back and forth motion. I wondered what other tasks this motion could do. From one direction, it looked like a waving motion. I thought what needed an automatic waving motion. When do we wave? Where do we wave? And why would it need to be automatic.
I had attended the 1989 Edmond Fourth of July parade a few weeks earlier and being dismayed that the Lions Club was passing out flags that were stamped 'Made in China'. For America's most patriotic day - flags from Communist China. How absurd and embarrassing. Anyway, I was trying to wave the flag and, at the same time, clap when the band went by. I couldn't do it. My hands were full. Eureka! An automatic flag waving hat. Stick the mechanism in a hat to wave a flag over someone's head and allow the hands to clap unencumbered.


Now, to get to work. I considered several types of hats but the mechanism needed to be secured inside and it was sorta bulky. I saw a plastic hard hat - great, that would work. I bolted the mechanism inside and cut a hole for the flag to stick out. I even used one of the original 'Made in China' flags. Oh, did I mention that the 'Dancin' Coke Can' was sound activated - it would sway in response to music. Perfect. The flag would wave only when the band went by or when the wearer was clapping (or screaming).
I never pursued manufacturing and marketing. Not sure why not. There are other possibilities - flag banners of university mascots to wear at football games or homecoming parades; there are mascot hats (Arkansas Razorback, Green Bay Cheesehead) and hats that hold beer cans, fans, and lights. Flags with images of donkeys and elephants for use at a political convention. The flag waving hat could have been a big hit, but it was just a fun project.



JustOnePiece tee shirts

LeashBelt for dog walking

Shirt armhole markings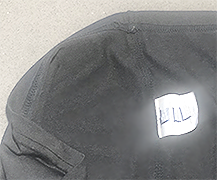 To put on a plain teeshirt, I had to guess which arm to put in which hole or I had to find the label on the collar.
Simple solution: I marked an L or R with a permanent marker on the side seam at the base of the shirt. The fabric is thick enough at that seam that there is no bleed-through of the ink. Now, as I open up the bottom I notice the R or L - it's easier to put the correct arm in the correct arm hole.
Another option: mark the L or R on the label along the side seam. 2018/19
Update: On dark shirts, the black marks didn't show up well and the marks needed to be more obviously visible. Solution: I applied iron-on tabs of color: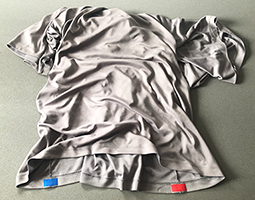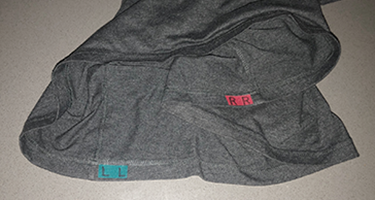 Shoe ties


Okay, it may sound a bit petty, but I get frustrated when my shoelaces come untied - which they seem to do too often. The original laces were waxed - how silly is that - to put a slick surface on an item that relies on friction to do its job. Even tennis shoelaces came untied.
I bought a small bag to put all my stuff (wallet, membership card, iPod, etc) in to go to the gym. The bag came with a shoulder cord and a cordlock to secure the cord. I didn't need that cord nor the cordlock, so I cut it off. I was lying at a hotel swimming pool in Dallas playing with this excess cord when I made the connection that the two ends of the cord could be shoelaces and this cordlock could secure them.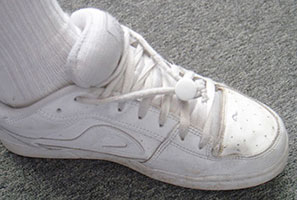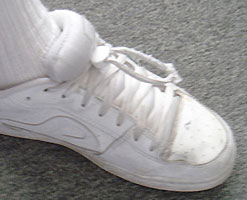 Back in the hotel room, I threaded the shoelaces through the cordlock and went out to eat. It worked great. The laces were secure, stayed 'tied' and it was very easy to push the release button on the cordlock and slide it tight or loose. The next morning I went to the Whole Earth Provision store in Dallas and bought several black cordlocks. I put them on two pairs of shoes and continued the experiment to test the ease of use, security, and appearance. Tests were successful and I later ordered white cordlocks for use on tennis shoes.
They are easy to install and easy to use. No-tie shoelaces can help athletes cut transition time, special children or seniors who live with disabilities, and anyone who wants convenience.
Dates Inspiration: June 18, 2005; Trial run: June, 2005; Installation: July, 2005
As of 2017, there are several products on the market: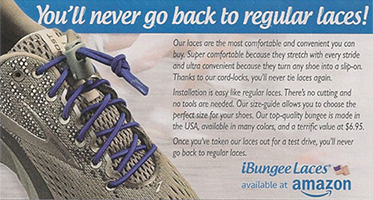 Sling Accessories

TravelPants

Uniform worn by Jim Watson



Velcro buckle for a travel belt
Well, traveling can sometimes be a bummer. Take off your shoes? Take off your jacket, your belt. So many silly routines.
As more authorities are now posting - it is all primarily for show - to give the traveler a false sense of security. We really aren't any safer because we take off our shoes and belts. One reviewer acknowledged that the only procedures that have had a major impact are these:
1. Reinforcing the cockpit door.
2. Passengers who fight back (as we have seen with the ranting pilot).
But the TSA and the unnecessary procedures won't leave us anytime soon since they are now part of a huge bureaucracy and most of the public is too apathetic to request changes.
So, how can we make the process a little more bearable? I often covertly move the que line ropes into a more efficient layout. I developed TravelPants with a removable pocket that holds all the metal stuff and can be easily removed to put in a bin. And, to avoid removing my belt, I now wear a belt with a velcro buckle.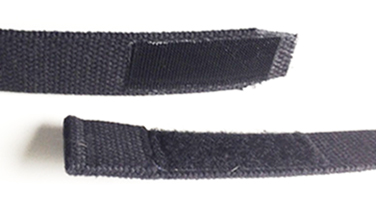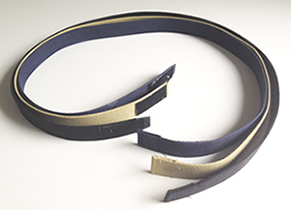 I searched online but could find only industrial belts. There were no consumer velcro belts. So I bought these standard web belts, cut off the buckle and had a seamstress glue and sew on the velcro strips. It works well - adjustable, easy to operate, and I can leave it on at the airport.
Dates: Concept, design and production: spring 2008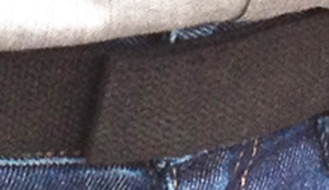 Some fashion design notes from 1977

Objectives


1. Comfortable (loose fitting).
2. Easy to put on and take off.
3. Aesthetically pleasing


Shirts


Pullover, collar not really necessary, pocket not necessary.


Pants and shorts


• Pull on - drawstring or elastic waistband, solid waistband, no break for button or snap, but zipper for taking a pee. No belt.
• Front pockets big enough for hands. Back pocket big enough for wallet.
• No unnecessary decorations - keep it simple, enhance the body (loose, simple clothes work best on a trim, well-built body.)
• Pants with built-in support - require no underwear


Pockets


2 front pockets - shaped to hold change while seated or lying down. With rounded corners to avoid lint in corners
1 rear pocket


Colors


Subtle colors and patterns, natural earth colors. Don't compete with the face and body - enhance it. No white (shows dirt).


Fabrics


Unbleached muslin, solids - no prints


A new product for the New America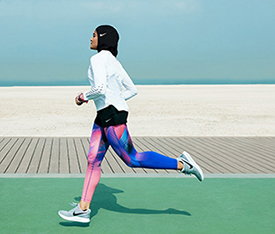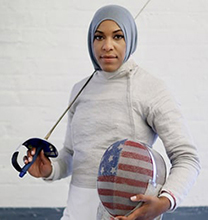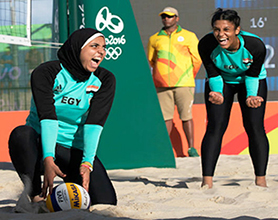 Nike has become the first major manufacturer to make a hijab for Muslim athletes. "It's a game changer - it can spread awareness, compassion, and more understanding of what the Muslim community is all about." The head cover, called the Nike Pro Hijab, has a single-layer pull-on design made from lightweight polyester. The fabric's tiny holes make it breathable while remaining opaque, a requirement for hijab-wearing women. Nike began developing the hijab after some Muslim athletes complained about wearing a traditional head scarf during competition.


www.jamesrobertwatson.com/design-fashion.html