Yes, No and Yellow

set design


The play, Yes, No and Yellow, was written by Tom White in 1973. The play revolves around an invalid main character in a wheelchair who can communicate only through pressing buttons to operate an old stoplight - colors representing yes, no, and sorta maybe. His wife and her lover are able to manipulate him some because of his need to rely on them and the light.
The play was presented at the Direct Theatre in New York City on March 5, 1976. Tom, his family, and some of his friends - Ed Baxter, myself, Toni White, and April Rapier - attended the premiere. This was one of Tom's first plays to be produced. A publisher bought the rights and needed a set design to include in the published script. Tom asked me to prepare a rendering and plan - he knew that I had come to the University of Texas majoring in set design.



Design concept


Tom was a college roommate and fraternity brother. One of our favorite activities was spending the afternoon at Lake Travis, near Austin. Tom and I discussed the play and his vision for the set. While floating on an air raft on the lake, I started imagining the design - two walls, prominent ceiling beams, and very eclectic furnishings. Eclecticism, a balanced mixture of styles, worked with the characters who collected various pieces of furniture and accessories. A corner siting of the walls positioned the front entrance upstage and the necessarily prominent stoplight in the upstage corner where it looks over the entire room.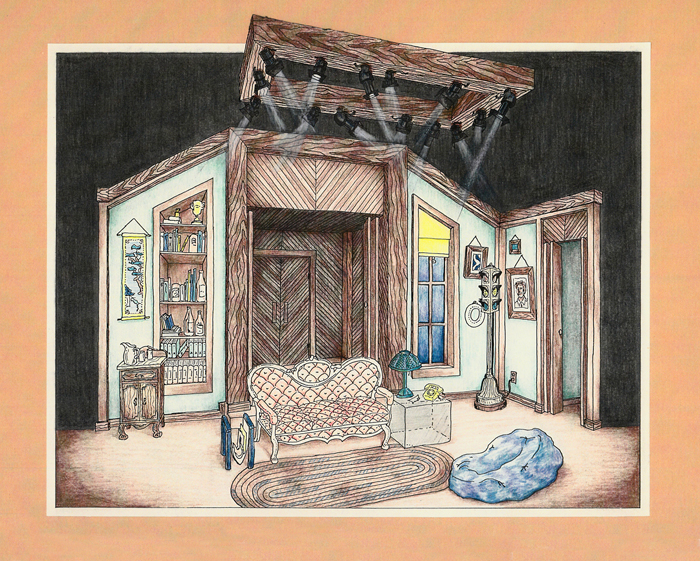 Above: Rendering. Below: Sketch and Floor plan.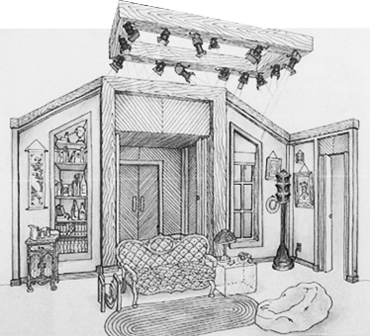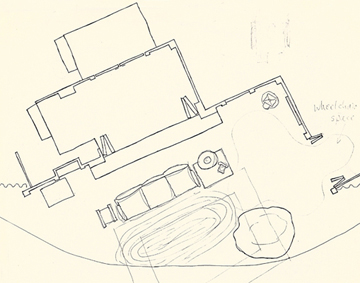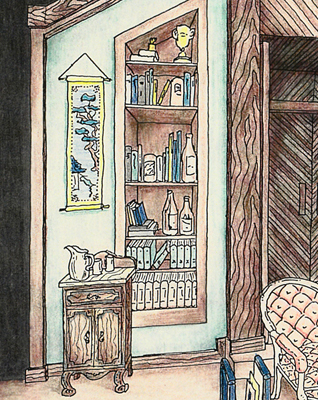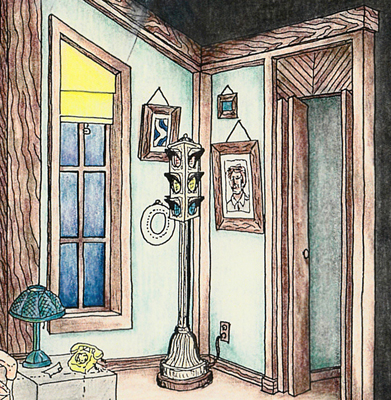 Date


Design: 1975, Austin, Texas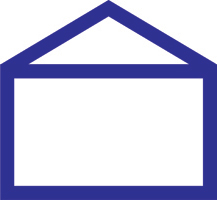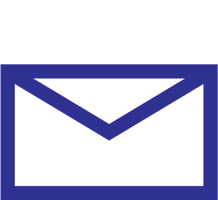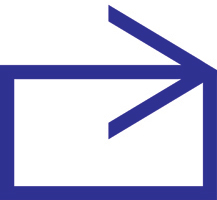 www.jamesrobertwatson.com/yesno.html