Protest poster of the Tower at UT


The Administration Building at the University of Texas is a well-known icon for the university. The tower had long been considered a phallic symbol, standing tall, large, and erect over the flagship Texas university campus. During the turbulent, sometimes angry, late 1960s and early 1970s, I got the idea to render the tower with a fuck-you attitude. Making the connection to replace a middle finger with the tower was easy. The color was the UT school color - burnt orange, the way the tower looked at night when it was bathed in orange lights for football victories or commencement.

It was common practice for people to sell handmade items, crafts, albums, posters, buttons, and all sorts of stuff along the main drag across from campus. In fact, it was called, 'The Drag'. So I and a couple of fraternity brothers thought we could make a little money by printing these posters and selling them on The Drag, across from the Student Union. We called my high school art teacher, Margaret Hudson, and she guided us over the phone on how to prepare and reproduce the posters using silkscreen printing techniques. We bought a bunch of orange poster boards and set up shop in the fraternity house basement. We weren't very good at this type of printing so we were only able to make a few copies that were decent enough to sell. We took our meager stack to The Drag and set up our space with the poster clearly on display. We sold them all and the image sure got a lot of laughs and nods of appreciation. It was a fun experience for us college students.


'The Drag' - the union is across the street to the right, and the University Co-op is behind us on the left. We set out the stack of posters on the sidewalk up against the building on the left (these were different buildings in 1970).



Inspirations and influences




The UT Tower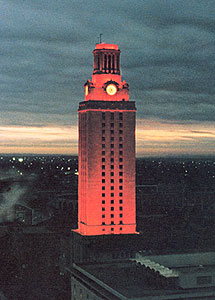 The closed fist protest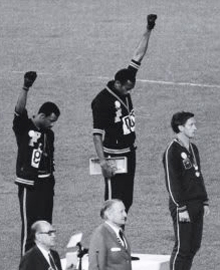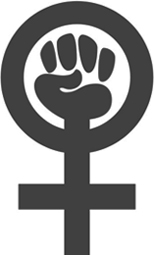 On the winner's stand at the 1968 Olympics in Mexico City, two black athletes raised their fists and looked down as a show of solidarity and protest of racial inequality. The raised fist was adopted by the war protest movement, the Women's Liberation movement, and other declarations of solidarity.



The Radiator Building painting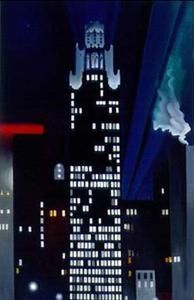 Georgia O'Keeffe painted this night view of the American Radiator Building in 1927, in the series of New York skyscrapers, that she painted between 1925 and 1930.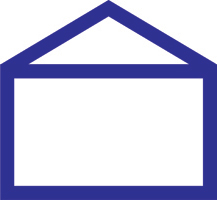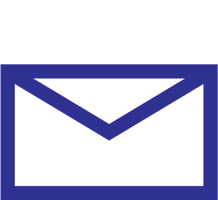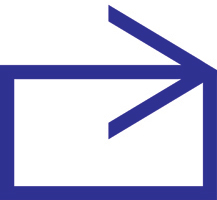 www.jamesrobertwatson.com/utposter.html