Trip diaries: USA 2014-Now



41 states, all but: Alaska, Carolinas, Hawaii, Idaho, Maine, New Hampshire, North Dakota, Vermont


In chronological order. For the complete list of all trips taken, see Jim's Chronology.
See separate files for trips to:
USA: 1951-2013
New York: 1961-2007
New York: 2008-2012
New York: 2013-now
Disney parks
Las Vegas
Europe
Mexico
Link to more fotos on


Sketches of memories




Presidential Libraries and Museums


• Franklin Roosevelt: Hyde Park NY, 2005
• Theodore Roosevelt: Oyster Bay NY, 2009 & 2010
• Harry Truman: Independence MO, 1989
• Dwight Eisenhower: Abilene KS, 1989 & 2015
• Lyndon Johnson: Austin TX, 1971 & 2012
• Richard Nixon: Yorba Linda CA, 1998
• Ronald Reagan: Simi Valley CA, 2010
• George HW Bush: College Station TX, 2012
• Bill Clinton: Little Rock AR, 2015
• George W Bush: Dallas TX, 2014



2014 • May 23-26 • North Texas
• Friday: Girls in, bad McD bkfst, Drive Ft. Worth;

Museums

: Kimbell, lunch, art, Modern: gallery, shop; Science: gift shop; Strbx;

Barbara/Steve

: house, tour Hillcrest house, hospital,

downtown

: drink, Taco Diner, house; drive; check in, no toiletries, walk CVS, buy toiletries, card decline, okay, hotel, bed.
• Saturday: LaQ bkfst,

Bush Library

, vet: Manhattan ear cut, yogurt fruit, walk wildflower garden; drive Central, Panera: lunch, emails; hotel: rest, Strbx, call vet; drive: Calatrava bridge, Allison,

Eric's party

: Jan Ralph Randy, drive Woody Central, hotel, bed.
• Sunday Manhattan's ear suture surgery: Sleep late, Strbx brkfst; drive LBJ Stemmons,

Reunion

: Hyatt, Tower, revolving cafe, Union Station: msg from vet: all okay, text thanks; drive downtown, park: Warren park,

DMA

: Hogue, video numbers, Frank calls; drive I30: White Rock, Lakewood, Skillman Live Oak: Matts TxMx lunch, drive Skillman LBJ; hotel: rest;

MargaretLiz

: Chinese dinner visit; drive LBJ TexPress, hotel, bed.
• Monday: Hotel bkfst; drive Central; Denison

Donna

: coffee, lunch, Fudge shop, parade; Drive, Rest Area coffee; Get girls.



2014 • July 9-11 • Dallas


• Wensday

: Bkfst, girls in, gym, drive rain, quick coffee; LBJ/Central;

NorthPark

: Wich, Apple, Strbx; downtown: park, check in, rest, work on bags, HappyHr wine, walk Wilson, ThanksSq, ride Dart, eat Wich, hotel, cookies, walk AT&T, bed.


• Thursday

: Hotel bkfst, edit & print;

Whichwich

meeting 10-4, tour, conf rm, walking tour, lunch, break: hotel, coffee, meeting; hotel: rest, notes; HappyHr, walk Dart; West End, call Mike; Union Sta: catch TRE

train: Ft Worth

: Subway dinner, train, Dart, sit in Pegasus park, hotel: cookies, bed.


• Friday

: Hotel bkfst, pack, walk Main Street Park, check out; drive OK.

2014 • August 6-8 • North Texas


• Wensday

: Girls in, gym, eat, pack; drive non-stop 3 hours, LBJ, Panera ParkLane, central; Adolphus check in; walk, Jimmy, drive

Oak Cliff

: Bridge, Allison Randy, Bishop dinner, drive; bad sleep, change rooms, bed.


• Thursday

: Little sleep; bistro bkfst: revised and rehearsed, room; walk, Jeff's

WhichWich

office: MJ, James, Jeff; lunch at table, 10-4:20; hotel: rest, walk, Dart, West End: BBQ dinner, Dart, 1st Baptist, hotel: work, bed.


• Friday

: Shower, Bistro granola, walk WW, pack; drive Central,

Denison

: Donna lunch; drive, get girls, home.



2014 • December 15-18 • Santa Fe


• Monday

: Girls in, drive: 8:45-4:30, bkfst Weatherford, lunch Amarillo, gift shop coffee, mtns, Check in; drive Alameda: Frank & Nancy: dinner, talk, Voice, room bed.


• Tuesday

: Meet Frank, drive

Tesuque

market: bkfst, drive mountains, Opera, airport: tour and talk, U of A&D: Manhattan

film set

, Soleri amphitheater,

Molecule

design store: buy whiskey glasses, Railyard:

Flying Star

lunch, work Roler; motel: rest, walk Plaza: coffee chocolate,

walk town

, buy Pinon incense & candles, La Fonda: sit, email Cecilia, walk; motel room: web, drive Frank's: work on website, drive cafe: dinner, Frank's; motel, bed.


• Wensday

: Snowing, bkfst at corner place, room rest, Plaza,

History Museum

, walk Fonda, motel shower; drive Franks: web, drive oil, shop, lunch, bye to Nancy, drive, bye to Frank; drive Canyon Rd, Farol:

Cecilia

, drinks, talk, catharsis apology, drive, Gallery, Residence Inn, motel, rest;

La Fonda

: dinner, history fotos, 109 Palace, Plaza, motel, bed.


• Thursday

: Sad sleep, shower,

Plaza Cafe

: bkfst; walk north plaza, Basilica, motel: pack, check out, JiffyLube, call Frank; drive 285, Clines: coffee gas, I40 podcasts,

Amarillo Starbucks

, drive Aladdin, home; unload, shop.


• Friday

: Get girls, unpack, resettle.



2014 • December 25 • Bella Vista Arkansas
Drive turnpike, Highway restraunt; Bella Vista, lunch, visit Mildred Cooper Chapel, tour town, visit Cooper Chapel, prep dinner, shop, family dinner; drive home in dark.
Fay Jones, a Frank Lloyd Wright protege, applied the principles of organic architecture to the design of worship spaces. A church building should inspire, be uplifting and welcoming, and connect the worshipper with nature and the earth and sky. Jones' chapels do just that.



2015 • March 27-28 • Arkansas
• Friday: Drive Tulsa, Siloam; Bentonville:

Walmart museum

, Station Cafe, square;

21C hotel/art, Art Trail,

meditate, flw house site,

Crystal Bridges Art Museum

, coffee, store; trail, drive, WalmartToGo & WalmartOnline; Springdale: AQ Chicken House; drive Little Rock, check in, bed.


• Saturday

: Bkfst hotel, drive Quapaw homes, Sugerbakers, downtown;

Clinton Library

; coffee, shuttle to RiverMarket, Flying Fish lunch, walk river, market;

Statehouse Museum

; walk, Clinton Store, shuttle, drive Quapaw, GovMansion;

Central High museum

, walk school; drive I-40, gases, home.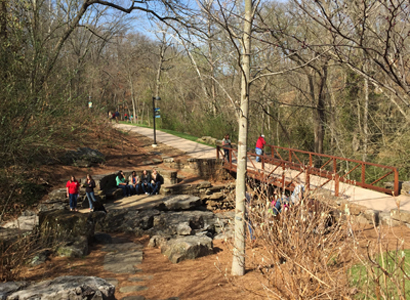 2015 • August 7-10 • Abilene & Lawrence Kansas
• Friday: Girls in; Bkfst Perry; Abilene: Greyhound Museum: beany dogs; Eisenhower vis ctr, shop, Home, Museum; McD lunch; grave; drive Lawrence; dinner, talk, bed.


• Saturday

: Bkfst: Milton's, Sondra, home; drive Leavenworth: VA campus, Nat'l Cemetery, lunch: Pullman, fort: no ID, Prison building; drive Atchison: Amelia Earhart house, Vis Ctr museum, drive houses, Mueller's: beer on deck river; drive home, downtown: Genovese: dinner, walk Mass, home.
• Sunday: House bkfst, Rock Chalk park, drive BlackJack battlefield, Eudora, Library; home, Library: work lecture, shop, home, cook dinner, walk; downtown: ice cream, home.


• Monday

: Pack, Panera bkfst; drive: Hardee's bkfst coffee; shop, unpack, settle, get girls.



2015 • December 24-25 • Dallas
• Christmas Eve: Girls in; pack, drive: I35 lake bridge, BK Walnut Hill, downtown bridges, Tippit marker, call Allison, WoodyRogers, Central LBJ TexPress, Macarthur Starbux, LBJ free, Whitehurst apt, jogging route, Walnut Hill Trader Joes: shop, PHPC: mom dad bill; Forest, Preston Royal, Specs/theater; Mimosa: talk, dinner, church, dessert, talk, bed, no sleep.
• Day: shower, coffee, breakfast, gifts, play roborex & drone; drive: Amy/Stephen, Debbie, kids; drive: Donna, girls & spouses, drive; home, warning ticket, unpack.

2016 • Febuary 5-8 • Lawrence & Topeka Kansas
• Friday: girls in, Grease drive, Perry bkfst, Wichita: Art Museum, black photos, coffee; negro church; WSU Ulrich; drive, musicals, dunkin lunch coffee, drive; Vermont: dinner, tv
• Saturday: walk Panera bkfst, drive KU, LeCompton museums, Topeka: Capitol building, Westboro Baptist, lunch McD, History museum, trail; drive, rest, MassAve: walk, rnd corner dinner, diner pies; tv
• Sunday: Alchemy bkfst, walk; Pet World, drive Arts District; drive LeCompton Hall: exhibits, book sale; prep food, Super Bowl, Apple tv, bed
• Monday: bagel bkfst; McD coffee, drive, turnpike coffee, shop; get girls, resettle.



2016 • April 10-13 • North Texas
• Saturday: Pack, Toruk Cirque du Soleil.
• Sunday: Pack, McD bkfst, girls in, drive Toruk, Love's, drive; Denton: Rayzor Ranch WW, UNT: Union, Library, Wooten, strip: JimJohn lunch: sketch ww; Greek row, ATrain depot, square: West Oak Coffee, walk; drive 35: lake bridge, Trinity bridge, Six Flags, stadium, hotel: Laird rearrange, drive, park, check in, work, rest; tollway: S&S, tv, MatchBox dinner, house, drive, park, cookies, get laptop, work, bed.
• Monday: Bkfst, work, room; walk Old Red: museum, 6th Floor shop: lunch, Rosa Parks Plaza, calls Donna Frank, room: work rest, Flying Red Coffee: WW keynote, pull over; room: shower rest; change pants, WW Meeting 5:50-10:00p; room, bed, little sleep.
• Tuesday: Shower, check out; coffee; WW Meeting: new menu board and items; walk/talk with Jeff, get car, Tollway, NWest Hwy/Preston: Corner Bakery: coffee desserts; Margaret P Hudson service; drive Tollway, Rayburn; La Quinta check in, work,
• Wensday: LaQ bkfst, pack; drive 121 DNT; Frisco Square, heritage, old Frisco, Starbucks; Nebraska furniture Mart coffee; drive 121 75, Sherman; Denison: Donna lunch coffee; drive 70 35 Choctaw coffee; get girls, home.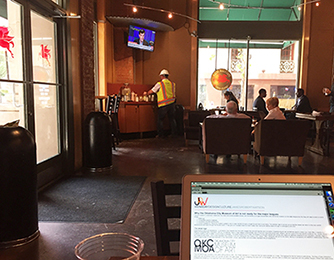 2016 • July 15-16 • Dallas
• Friday: Pack, girls in, Walmart McD bkfst, drive; Denton: mall, Corner Bakery lunch; drive LBJExp E & W, 35Exp, Cadiz: Police Memorial; drive river, bridge, 75; Park Lane Starbucks; Mimosa: The Rustic: decorate, Jimmy surprise party, walk Mutts, subway station, home, bed.
• Saturday: Bkfst at Flying Fish Preston Center; drive Tollway/121/35; 77: Turner Falls, Davis, Ada: Courthouse, murder apt, CCC park, ECU, Arby's lunch, motels; drive, shop; get girls.



2016 • August 8 • Frisco TX: IKEA
• Monday: Buy red & yellow shelf units for office.

2017 • January 20-23 • Santa Fe


• Friday

: Load, drive, Hinton: Sonic bkfst, TX rest area walk, windy, Amarillo McD lunch, Santa Rosa: walk park, blue hole, 66; Clines: coffee, bars; Lamy Amtrak; Eldorado: Greg's house, Brooklyn in, talk with Greg, pizza, family; drive LaQ: check in, rest; Panera pasta dinner, bed. Very little sleep.


• Saturday

: Alarm, prep; drive Brooklyn to evaluate at Santa Fe Tails daycare, get McD bkfst, check back - she's good to go; drive motel, eat, rest; Frank's: Railyard market, shops, Cafe Una: lunch; motel rest; drive Eldorado: find Comm Ctr, Jill's Celebration of Life: slides, readings, people share; drive to daycare, Brooklyn home, rest; Frank visit, walk to Blue Corn Cafe: sit with hikers, Chris David, Conrad, Greg; walk home, Frank, walk Brooklyn, bed.


• Sunday

: Slept late (yay), Brooklyn daycare, Starbux, Frank: Plaza Cafe bkfst: bagel salmon, granola, walk, La Fonda; drive search FLW house (no luck), Violet Crown: coffee, LaLaLand!, get Brooklyn, Franks: walk naborhood, visit Nancy; Hotel: webwork, emails, Panera dinner to go, bed.


• Monday

: Brooklyn daycare, drive; Harry's Roadhouse: bkfst with Greg, talk; pickup Brooklyn; drive 285, I-40: Tucumcari 66; San Jon: gas, coffee, 66 drive; Deco rest area; Shamrock: McD coffee macs, Main St, water tower, 66 motels; drive home.



2017 • March 3-6 • Lawrence Kansas
• Friday: lazy am, Brooklyn in, drive: writing audiobook, turnpike lunch, music; Starbucks Topeka; I-70, Iowa, 19th; walk Joey, talk, dinner, talk, bed.
• Saturday: walk Alchemy, Dillons coffee, Hank's brkfst, home; walk Levee, North Lawrence; Joey home; campus, Rules home, drive East Lawrence: BonBons lunch, Hawkins History Museum, Spencer Museum, Johnny's bar, home; bball game, chicken dinner, movie: Selma, bed.
• Sunday: bkfst, Sunday Morning; drive I 70, St. Joseph MO: Patee Museum, lunch: Ground Round downtown; Grole Psychiatric Museum: Secrets; drive, walk Panera, TV, sald, TV, bed.
• Monday: Bkfst Ladybird, goodbyes, drive US50: downtown, Emporia State: National Teachers Hall of Fame dump, downtown, drive 50, 35; Trnpk McD coffee, drive; get Brookyln, Taco Bell, home: eat, unpack, resettle.
Below: signs seen around Lawrence in response to Trump: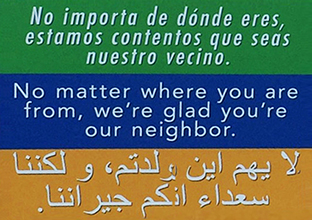 2017 • July 11-12 • Dallas
• Tuesday: Drive; TexExp 35, 635; Urban Reserve, Forest: Schlotskys; HHS, Mimosa; change cloze; drive Oak Lawn: service, drive Lakewood, Balcony Club; drive Lakewood; Mimosa: pix, trains, shower, bed.
• Wensday: Shower, foto train, granpa; drive Sasha daycare, Knox, Hillcrest, SMU; Flying Fish bkfst; Drive NY Hwy, Skillman, Urban Reserve: builder & realtor, tours; Orchid, Mimosa; read book; drive DFW, byes, drive 35, Starbux, get Brooklyn, home.


Trips in the USA, 1951-2013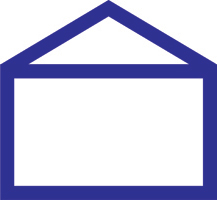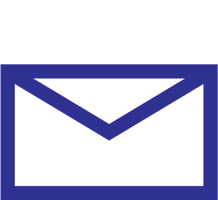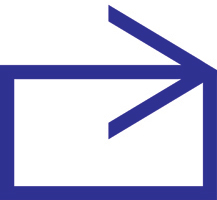 www.jamesrobertwatson.com/tripsusa2.html