Trip diaries: California & Disneyland, and Walt Disney World




1956 diary recorded by my father, Jim Watson


In chronological order. For the complete list of all trips taken, see Jim's Chronology.
See separate files for trips to:
USA
New York
Las Vegas
Europe
Mexico
Link to more fotos on



1956 • July 28 - August 18 • California, Yosemite, Grand Canyon
• Friday: Lorraine took Jim and his gang out to Storybook Land. Packed in the eve.
• Saturday: We left Dallas on our vacation at 6:30a. Drove to Carlsbad NM. Looked around Hobbs a little. Had a swim before dinner.
• Sunday: Went through Carlsbad Caverns in the morning. Drove to El Paso in the pm. Took a swim, then went to Juarez, Mexico. Ate in a drive-in.
• Monday: Drove to Phoenix AZ. Saw a lot of saguaro cacti and Arizona scenery. Saw Coolidge Dam. Stayed at the Desert Sun in Phoenix.
• Tuesday: Had an interesting trip to California. Stopped in Banning to see Ralph and Mary Webster. Arrived in Pasadena about 4p. Had a swim. Went over to Bob and Gladys for dinner.
• Wensday: Took it easy. Visited and ate with Bob and Gladys. Drove around Hollywood, Santa Monica, and Beverly Hills.
• Thursday August 2: Spent the whole day at Disneyland - 9:30a - 9:45p. We all enjoyed it.
• Friday: Drove to Wilmington and took the boat to Catalina. Had a swim. Saw a bunch of flying fish. Were disappointed in the glass bottom boat.
• Saturday: Took it easy. Helped Bob put up some back fence. Ate dinner with B&G.
• Sunday: Got up late. Had dinner at B&G's at 3:30. Lorraine drove Dad to the Biltmore (Dad at meetings).
• Monday: (Dad at meetings) Lorraine and the boys drove to Santa Monica and played on the beach.
• Tuesday: (Dad at meetings) Lorraine took the boys to Knott's Berry Farm.
• Wensday: (Dad at meetings) Lorraine washed and took it easy.
• Thursday: (Dad drove back to LA) Took Bob, Gladys, and Carole out to dinner. Lorraine packed up during the day.
• Friday: Took off for San Francisco. Stopped to see Jack Filman in Ventura and the Sinsheiners in San Luis Obispo. Stayed in Monterrey. Went to the beach in Carmel.
• Saturday: Took the 17 Mile Drive and enjoyed it. Looked around Monterrey and drove to Oakland. Rode cable car, ate at DiMaggio's in Fisherman's Wharf. Saw the Bay Bridge, Telegraph Hill, Chinatown.
• Sunday: Drove to SF from Oakland and over the Golden Gate Bridge. Saw truck-car accident (Hwy 50.) (Del Monte Groves?) Drove to Merced (Hill's Motel). Got the air-conditioner fixed in Merced.
• Monday: Drove to Yosemite. Went up to Glacier Pt. (lunch) and then to the big trees. Wow! (Bear, 2 bucks, deer.) Checked in our tent cabin, then cooked out (hot dogs) and saw the firefall. (Slept in tent at Lodge.)
• Tuesday: Cooked scrambled eggs over a campfire - good! Hiked to Bridal Veil Falls. Drove out Tioga Pass enjoying mountain scenery - deer (lots of them) and snow. Stayed at Lee Vining CA.
• Wensday: Up early. Saw ghost town at Rhyolite. Stopped at Las Vegas to play the slot machines. Saw Hoover Dam. Stopped at Kingman AZ.
• Thursday: Started at 6:30am. Drove up to the Grand Canyon. What a ditch! Ate lunch with the deer and birds. Drove to Winslow, Ariz.
• Friday: Detoured from Hwy 66 to see the Petrified Forest and Painted Desert. Drove to Tucumcari NX.
• Saturday: Got home about 4p. Everybody glad to be home - even to the 100* weather.

Aerial views

1955 and 2009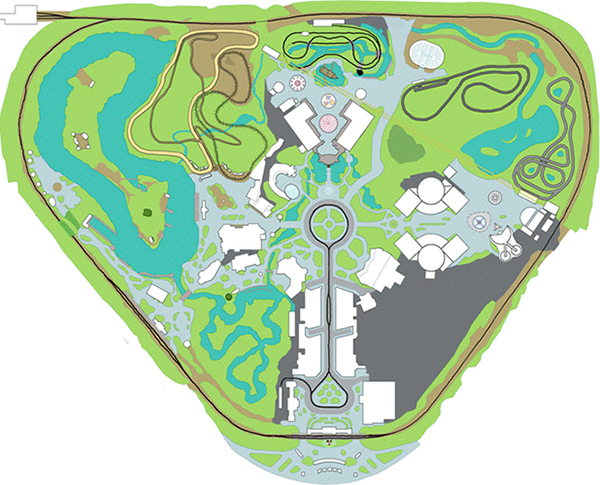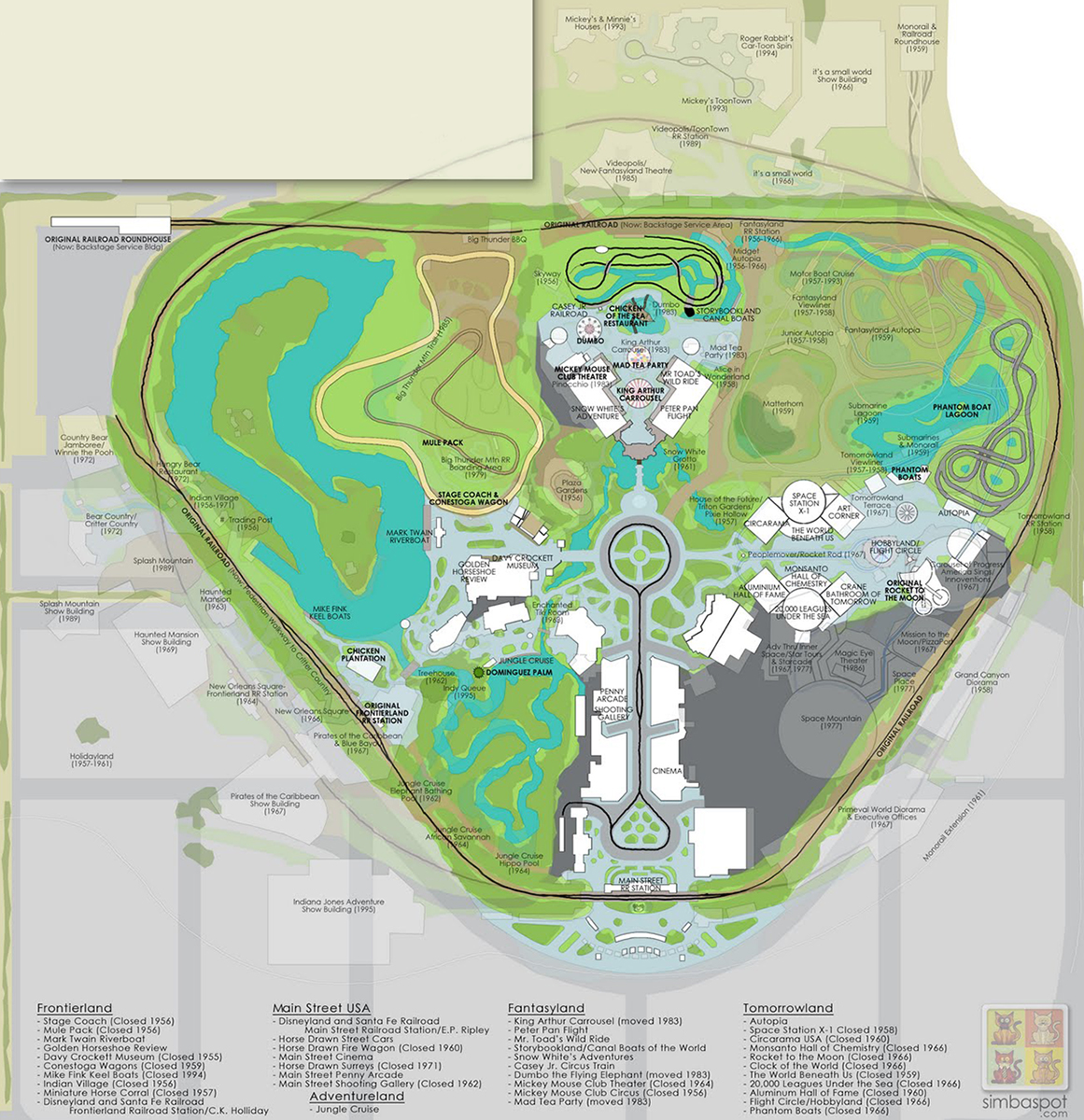 The park when we were there in 1956. Overlay of 1955 and 2005 maps. More maps.

1977 • Los Angeles • TGIF, Phoenix, Las Vegas, drive with Mike McClure

1977 • Los Angeles • Playa del Rey, Grand Canyon

1978 • Los Angeles • TGIF, Marriott

1978 • Walt Disney World • Tampa, Lana, TGIF

1978 • Walt Disney World • TGIF

1979 • San Diego • TGIF

1983 • New Orleans • Walt Disney World: Camp Wilderness, Magic Kingdom, Epcot, Jerry

1984 • Christmas • Walt Disney World
• Thursday: Orlando airport, van ride to hotel, sprite boats, volleyball, room 4838 sunset, roof: lights, bus/monorail to Village, dinner: Empress Lilly.
• Friday: Bkfst hotel, Magic Kingdom, lunch: King Stefan's, parade, Hall of presidents, Disney Story with dad, Pirates, Jungle, Mansion; night: Epcot, Spaceship, Motion, Rose & Crown pub.
• Saturday: Epcot, Imagination, Bus to Japan, lunch: Morocco, American Adventure, Energy, Computer, Mexico: margaritas, dinner: Germany: dance polka with mom, Laserphonics.
• Sunday: Walk to Magic Kingdom; hotel, volleyball; Epcot, dinner: Italy, France: movie.
• Monday: Epcot, Horizons, coffee, The Land, Canada, China, margaritas, Teacher's Center; Magic Kingdom, castle Christmas show, bears with mom & dad; boat to Ft. Wilderness, Hoop-Dee-Doo; boat to hotel, walk, hotel shops.
• Tuesday: Beach with Bill & Jan, mom & dad room: tv special; Epcot with mom, Canada, lunch: France, margaritas, mom back to hotel, walk, monorail to hotel, bus to airport.


Below: "An eating fest at the Morocco Pavilion at Epcot Center - Dec 21" - Dad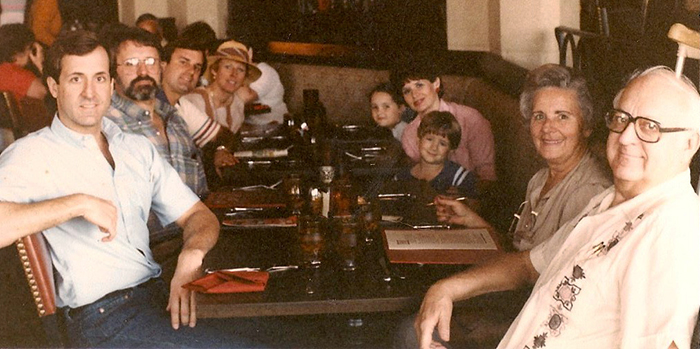 1988 • Ventura, Eric Sham

1989-90 • December 29 - January 10 • Pasadena, Ventura, Los Angeles, Phoenix
• December 22-29: Christmas with family in Santa Fe, New Mexico more info.
• Thursday: Drop off family at Alb airport; pick up Laird; drive 66 to Grants, Villa de Cubero, Flagstaff AZ.
• Friday: 6 inches of snow, freeway solid ice, drove deserted old 66 in deep snow, bkfst: Ash Fork on old 66; Kingman: search for Watson 1956 trip motel (no luck), lunch: Route 66 cafe; mountain pass through abandoned mining town, Oatman, Colorado River, Needles CA.
• Saturday: Wash, vacuum & check car; Mojave desert on 66, stone graffiti in Essex, Roy's Cafe in Amboy, abandoned Ludlow cafe and stations; lunch: Barstow, old 66 thru Cajon Pass, San Bernardino, Foothills Drive.
• Sunday: 66 on Colorado Blvd, Pasadena, Hollywood, to dead end in Santa Monica (plaque in park), walked Venice Beach, dinner: TGI Friday's; El Monte Motel 6.
• Monday: New Year's Day: Up at 5:40, inspected parade floats, watched entire parade; drove through Simi Valley to Ventura, visit with Eric and family, Drove around Ventura, Chinese dinner, slept on sofas.
• Tuesday: Ventura: summit mountain view, beach, harbor, Channel Island National Park Visitor's Center, lunch at California 66; drove Hwy 101 to UCLA: toured campus & art building; Griffith Park and observatory (clear night), Jack & Jill motel next to Disneyland.


• Wensday: Took car to fix flat tire, walked to and spent all day at Disneyland.
• Thursday: Crystal Cathedral tour, CalState Fullerton: tour and interview; lunch: Sizzler, CalState Long Beach tour, Long Beach, USC, Museum of Science & Industry, Wilshire Blvd, Century City: Born on the 4th of July (filmed in Dallas), Melrose Avenue, Rodeo Drive; El Monte Motel 6.
• Friday: Universal Studios, Hollywood, LA County Museum of Art, La Brea Tar Pit museum, Sunset Blvd: dinner at CA-style health food, walked Melrose Avenue.
• Saturday: Car oil change and laundry, Pasadena: Art Center College of Design, Gamble House tour, FLW's Hollyhock House tour, Disney's 1923-25 house & studio, line for Jeopardy (no luck), La Cienega, Hollywood Avenue, Mann's Chinese Theater.
• Sunday: Denny's breakfast, Crystal Cathedral: Robert Schuller & met Rosa Parks, Hollywood Avenue, taping of Jeopardy teen tournament, drive I-10 to Phoenix/Tempe.
• Monday: Tempe: coffee, Arizona State University tour and interview, Phoenix downtown, Arcosanti:, night hike.


• Tuesday: Arcosanti tour, Oak Creek Canyon, drive old 66 in Flagstaff, Albuquerque: Route 66 diner, De Anza: old 66 motel.
• Wensday: Old 66 through Tijeras Canyon, unpaved old old 66 from San Jon to Glenrio, abandoned Ende facilities, Amarillo: Cadillac Ranch, replace fan belt, Laird's Aunt Sis, I-40 to Edmond.
4,460 miles, one flat tire, one worn belt, one burned out indicator bulb.

1996 • Disneyland Paris • see Trip Diaries: Europe

1998 • August 4-9 • Los Angeles
In LA, I felt out of place - such a different lifestyle. Once I slowed down and sat in a sidewalk cafe overlooking the Venice Beach boardwalk and the beach and the breaking waves; I felt better. This was what travel is about - new input and inspiration from experiences one can't get or won't get at home.
• Tuesday: Pack, dogs to vet, WRA: bkfst, flite, Denver: walk/train, flite: Las Vegas view, LAX: luggage, bus to Thrifty; drive freeways, lunch: Tilly's, check in, shower; 4p: Disneyland, dinner: Plaza Inn, fireworks; walk hotel: lights out!
• Wensday: Check out, drive Disneyland roads, South Coast Plaza: Starbucks bkfst, Noguchi sculpture garden; drive Yorba Linda: Nixon Library: tour home, film, Nam artifacts; drive Pasadena, lunch: bagel place; Huntington Library: Gutenberg Bible, house, gardens; drive Old Pasadena, smoothie; Arroyo Seco Fwy to 101 to Hollywood: check in Motel 6; drive Sunset/Santa Monica to West Hollywood, dinner: Boston Market, hotel.
• Thursday: Drive Westwood: Starbucks, walk, UCLA union, Bruin Plaza, quad; Armand Hammer: Disney models exhibit, Strbx, more exhibit, gift shop book, cafe, pkg groj, changed clothes, shut car door - keys inside "I can't believe I just did that." security desk, saw tow truck with locksmith on it drive by, chased, caught as he u-turned at roadblock, we drove back, he opened door; drove on to Getty Center, tram to museum: films, manuscripts, dinner: cafe, gardens, sit on plaza: music wine, took last tram down; drive, motel.
• Friday: Drive Hollywood, coffee/bagel, Roosevelt Hotel: tour, early Hollywood exhibit, Mann's Chinese; drive Sunset, Paramount Studios: tour, original gate; drive Melrose: 1910 A&C store, lunch: Melrose diner; Beverly Center: coffee break; Hollywood, Universal CityWalk, dinner, hotel.
• Saturday: Strbx bkfst; drive Crest hwy to Mt. Wilson, hike to observatory; drive Pacific Coast hwy and ocean, see Eames house; Venice: Marina Pacific hotel, ocean walk, vendors, snacks on sand, ocean; drive to TGIF (vacant); motel rest, late night, eat ihop.
• Sunday: Burbank: Strbx, Bob's Big Boy, Griffith Park: TravelTown, Gene Autry Western Heritage Center; drive to Thrifty, turn in car, shuttle LAX: strbx, lunch, flite; luggage, drive home.

2005 • Walt Disney World, Orlando
I went to central Florida to visit good friend Roberta and her husband Steve.
• Monday: Spent most of the day in airports and on flites. Roberta picked me up in her new red Mini Cooper convertible. Toured her beautiful house in a great older neighborhood near downtown Orlando. Had dinner on a terraced patio overlooking Lake Eola in downtown Orlando. Walked around the lake, getting caught up with Roberta. Drove around town a bit.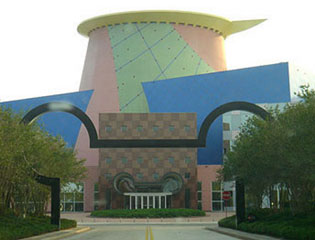 • Tuesday: Walked with Steve to neighborhood cafe patio for breakfast. Toured the campus of the University of Central Florida - Roberta's Theater department, student union, and library. Enjoyed Tex-Mex lunch with Roberta. Drove to Universal Studios - walked thru Hard Rock Hotel, took boat shuttle to CityWalk and peered in both parks. Drove International Drive - restaurants, theme attractions, Sea World - to WDW. Parked at Swan Hotel. Walked the Boardwalk resort and the Swan and Dolphin hotels. Drove to Downtown Disney. Dinnered at Gloria Estefan's Bongas, Cuban food. Walked to gift shops. Back to the Cirque du Soleil building (designed by the Rockwell Group that we toured in NYC two weeks before and where we saw models and renderings for this very building). Thoroughly enjoyed the absolutely phenomenal La Nouba. Cirque shows represent the ecstasy of the human species - dedicated craftspeople who strive to do their very best. Every humanoid on the planet should experience at least one Cirque performance.
• Wensday: Had breakfast with Steve. Drove back to WDW, Animal Kingdom: 3-D bugs life film, Maharajah Jungle Trek, lunched in Africa, Kilimanjaro Safari journey, Dinosaur ride (no wait - not a great ride), Tarzan Rocks show (sorta sucky), and Festival of the Lion King show. Drove to the Sloan's. Winter Park - strolled along Park Avenue and dinnered at a Turkish restaurant - nice evening.


• Thursday: Got up early and drove to Magic Kingdom. Got in early (had to use the bathroom and then wandered on down Main Street and saw it deserted. Waited on Main Street until the park opened and got coffee and bakery items. Took the Keys to the Kingdom backstage tour: Main Street, Adventureland, rode the Jungle Cruise (VIP entry), backstage to see the parade staging area and the back of Splash Mountain, lunched in Liberty Square (VIP dining room), rode the Haunted Mansion (VIP entry), Liberty Square, backstage behind Main Street, and down to see a bit of the tunnel system. After the 5-hour guided tour: saw Tomorrowland, rode the transit thingys, Mickey's ToonTown, Mickey's Philharmagic, walked to thunder and splash mountains, rode Pirates of the Caribbean (no line at all - walked right onto a boat), and back to Main Street. Drove to see the Grand Floridian resort. Parked at the spectacular Wilderness Lodge, walked around, and had a drink in the soaring lodge lobby. The design of the lodge is timber and rocks - straight from the National Park lodges in Southern Utah and the Rockies. Joined Sloans for a superb first-class dinner at Artist's Point in the lodge. Home, crashed asleep.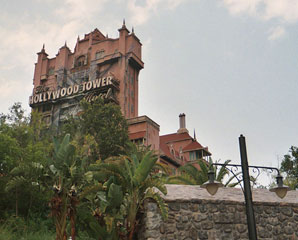 • Friday: Slept late, ate breakfast with Steve. Discussed terrorism and the OK bombing memorial with Steve. Roberta and I drove to Disney Studios. Met Gene Columbus, Disney Entertainment exec (who got me in free). We rode the movie ride (sorta hokey) and chatted while having lunch. Gene has fascinating knowledge and insite about WDW (he had even met Walt while working in Hollywood). He headed back to work - Roberta and I rode the Tower of Terror (excellent attraction), took the backlot tour (so-so), and saw One Man's Dream - the Walt Disney story with artifacts and a great movie about Walt. I rode the excellently awesome Rock 'n' Roller Coaster, we had pizza for dinner, and finished the day watching Mickey's Fantasmic show.
• Saturday: Slept in and loafed around the house - had a cup of coffee and read The New York Times. Joined Roberta and Steve for lunch in College Park. Packed, rested, and said goodbye to Roberta. Lay down and fell asleep. Woke up and Steve took me to the airport in his spiffy convertible. Checked into getting a flite to NYC (Steve's great idea) for a few days instead of going right back to Oklahoma. Last-minute flites were a bit too expensive so I stuck with the original plan. Good flites. Home to the dogs.



2005 • December • Los Angeles, Disneyland, Venice Beach
Stayed at the spectacular Grand Californian Hotel. All designed in the California Arts & Crafts style - woods, tile, copper, tremendous detail throughout. While expensive, it was a real treat to be in such an environment. And it was decorated for Christmas - Victorian carolers in the great hall. There was direct access to Downtown Disney to get to shops and restaurants and Disneyland and a separate entrance to the California Adventure park. Downtown Disney is a collection of shops, clubs, and restaurants with street entertainers. It serves as the connection from the hotels and some of the parking to the entrances to the theme parks. At the Magic Kingdom I took a Walk in Walt's footsteps tour: saw the Tiki room show, rode the train, and had lunch in the apartment Walt had built for himself (he died before being able to enjoy it) overlooking New Orleans Square and the Rivers of America. Its now the Disney Gallery with lots of sketches, models, and a book store. At the newer California Adventure park: rode the Tower of Terror (twice - its a real hoot), Soarin' California - a hi-res film shot from a helicopter and viewed while seated in a swinging floorless seat overlooking the sights, Grizzly rafts, Paradise Pier, and the Screamin' Coaster. Next morning had coffee in Downtown Disney - sat in a patio at the entrance esplanade. Walked to the monorail and rode to Tomorrowland: saw/rode Innoventions, Its a Small World, Tarzan tree, Mark Twain riverboat, Haunted Mansion, and a monorail round trip (I wasn't quite ready to leave Disney). Got bags and car at the hotel and drove the somewhat congested freeways to Venice.
Stayed at the Marina Pacific Hotel (where I had stayed in 1977), walked to the boardwalk and had appetizers and margarita dinner at Venice Cantina. In Venice/Santa Monica took pix for class of Sussman signage, the architect Frank Gehry's Chiat Day building, and Gehry's own house. Also took historical pix of Walt Disney icons: the Griffith Park carousel that inspired Disney to create a family theme park, his first house and studio, and two later Disney homes. Downtown, saw Gehry's new Disney Concert Hall, and more Sussman signage at Hancock Park. Walked along the Venice boardwalk with crowds, shops, vendors, and entertainers; and dinner at The Sidewalk Cafe at sunset.

2010 • October 8-18 • Los Angeles, Route 66, & Grand Canyon
• Friday/Saturday: Saw balloons in Albuquerque. Traced 66 thru Gallup, Needles and Ludlow. McDonald's coffee and smoothies.
• Sunday: Drove thru Mojave desert. Into LA. Too early to check in: drove around Disney and took a walk with Manhattan. Checked in, unpacked, and rested. Afternoon at Downtown Disney: La Brea Bakery lunch, Grand Californian Hotel, shops, bought a $101 park pass. Walk to hotel and Manhattan - rested, worked. Walked with Manhattan through Anaheim GardenWalk. Drove to McD for dinner to go.
• Monday: Walk Manhattan; walk to Disneyland: coffee/cookie, Finding Nemo submarine, Matterhorn, Trail mix snack, old 1956 mine train tunnel, rode Mark Twain riverboat, rode Indy Jones (single line), coffee at bench at Plaza, Disney story - renderings, models, Steve Martin narrated film, see/foto bench. California Adventure: Grizzly walk, World of Color Fastpass, future renderings; walked hotel; rested, walked Manhattan. Walked CA Adv: burrito lunch, Paradise Pier, Grizzly forest walk, rode Grizzly river boats (single line), rode Soaring (single line), walked Hollywood back lot, Monsters (broken), saw Bug's Land, Aladdin show and Tough to be a Bug show; got snacks for brkfst, drank margarita, watched World of Color water show, ate pretzel, walked hotel, walked Manhattan, shower, bed.
• Tuesday: walked Manhattan, rested, read, bkfst, laundry, packed; walked Manhattan, loaded car, drove freeways to Venice Beach, found Cadillac Hotel, check in - nice hotel, good parking; rested, walked Manhattan/boardwalk, unpacked; walked Manhattan/brdwlk; drove slow freeways to Pasadena; Mitch's apt, walked to Vegan dinner, naberhood of bungalows; drive, walked Manhattan/brdwlk, bed.
• Wensday: walked Manhattan/brdwlk; drove, McD brkfst, drove Simi Valley: Reagan Library: Air Force One, Nixon/Sawyer typewriter, lunch/coffee in cafe, grave; drove Venice, rested. Manhattan to dog park, passed Santa Monica Airport (Clover Field), hotel rest, walked along ocean & sand; dinner at Venice Ale House on brdwlk; room: TV, worked on lecture, walked Manhattan/brdwlk
• Thursday: walked Manhattan/brdwlk, drove: car oil change, coffee/sandwich, bike shop, SM Airport (camouflaged in WWII): read plaques; drove Venice, hotel; walked to beach, to boardwalk, ate at Venice Cafe (by Marina Pacific), Melinda calls; hotel to get Manny - we walked brdwlk quite a ways and PCH, hotel tv and rest; Market for dinner snax; room: pack, late nite walk to beach - Manny freaks in ocean, hotel, bed.
• Friday: Weird morning - agreed to have breakfast with Aldon Stone, Frank calls, Shawna Ronald calls. Decide to just get up and leave - its drizzly. Cancelled Aldon, packed, checked out, and drove on; McD on I-15 near Barstow. Drive; Grand Canyon: New Visitor's Center, trails, Manny at edge, drive to Lodges; Williams AZ, check-in, fed Manny, drove town: ate at Cruiser's, shops, bakery; motel, rest.
• Saturday: drove Williams, Visitor Center; talked with Shawna: impactful History class; drive 66 thru Winslow, Holbrook (Wigwam motel), Santa Rosa, and Tucumcari NM (Pony Soldier motel is nothing but a concrete slab - sign is still up); checked-in, rested, worked, dinner: Denny's, bed.
• Sunday: drove Tuc to McD bkfst, I-40, Cadillac Ranch, car trouble: TX 70, call Dodge, wait with farmer, call and tow to Pampa Dodge, check-in AmericInn, walked to CVS, McD; rested/worked in room, TV, dinner from Taco Bell.
• Monday: not sleep well; called Angie at Fenton Dodge at 8:10a: explained issue; she called back at 10:30 - needs new water pump - should be ready by mid-afternoon; took final walk around naberhood to see hiking trail and tree sculptures; cleaned room, checked-out, waited on van, waited at dealer - took walk, ate from c-store, sat outside, sat in waiting room - put blanket on floor for Manhattan. Ready by 2:00p, took final walk; loaded car, drove to I-40, McD stop, and on home.
• Trip Hilites
• Manhattan: rest areas, hotels, Anaheim, Venice, Pampa
• Disneyland & California Adventure
• Mitch and Meghann in Pasadena
• Walks on Venice Beach and Venice Boardwalk
• Reagan Library
• Grand Canyon walks
• Route 66 sights
• Cadillac Ranch
• Car trouble, Pampa TX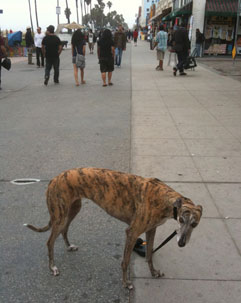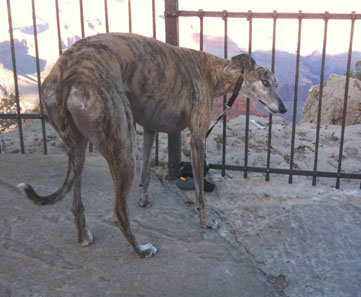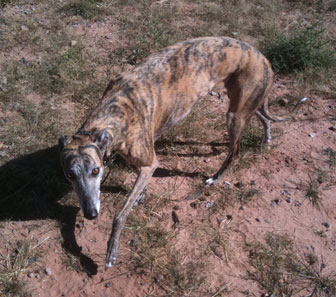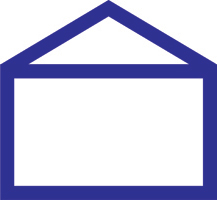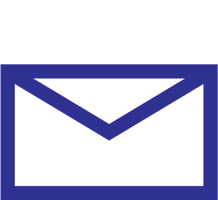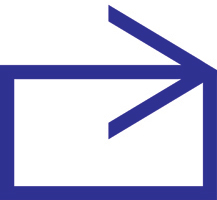 www.jamesrobertwatson.com/tripsdisneyland.html