Squound tables


I am tall. Sometimes, when seated at a round table for two (a two-top), there is not enuf room on the table for dishes, glasses, all the stuff. It is uncomfortable. Round tables may work okay in a bar or cocktail lounge where it just needs to hold a few drinks. But not in a restaurant.



Table shapes


Round - an inefficient use of available space. An advantage to a round table is it does not have to be oriented by the restaurant staff. Wherever it is moved or placed, it is in the correct orientation - there is no front, back, or side.
Square - fits within the implied footprint of a round table but uses the corner space better. There can be a problem, however, when trying to get in and out of the seat if in a crowded or cramped restaurant (as many are in New York). The aisle corner makes it tough to squeeze in & out of a seat at the table.



Solutions


1. Restaurants should order only square-cornered tables. If the space is tight and they need a round-cornered table to facilitate access, then the next solution makes more sense.
2. A D-shape table - one that has two rounded corners for easy access on one side and two squared corners to maximize space and increase the tabletop surface.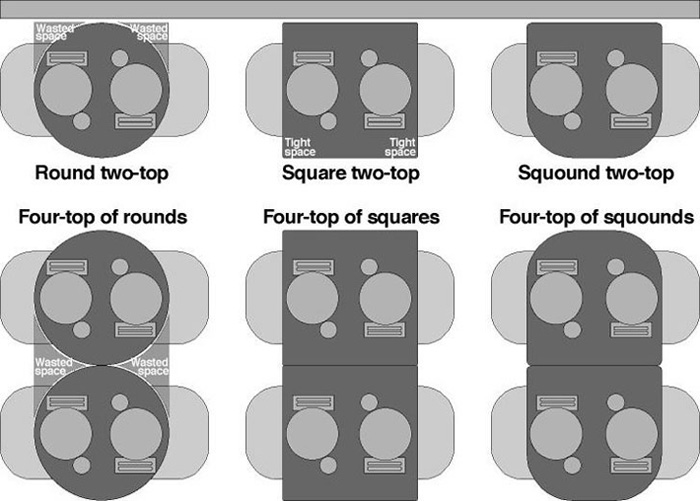 Name


Squound, adj, USA, 2005: square + round = squound (skwownd), in the shape of the capital letter D. Ex: A squound table is an efficiently shaped restaurant table.
The squound name was coined by the inventor/designer Frank Nichols of New York City on July 3, 2005.



Dates


Idea: probably in the early 1990s
Details and design: July, 2005



Update


I saw these tables in 2009 on Park Place in downtown Manhattan. Not bad - almost there, but the diameter of the round side does not need to be quite that generous.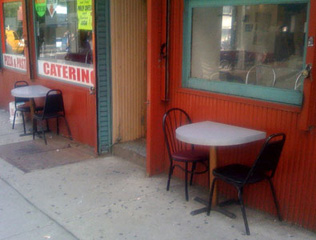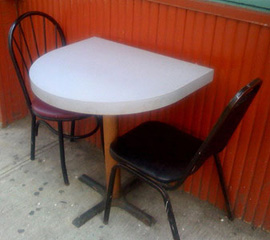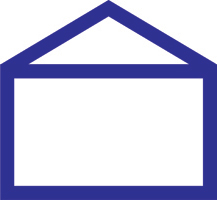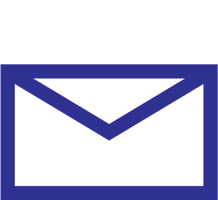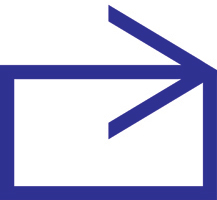 www.jamesrobertwatson.com/squoundtable.html