Why the US Postal Service should market their facilities as advertising media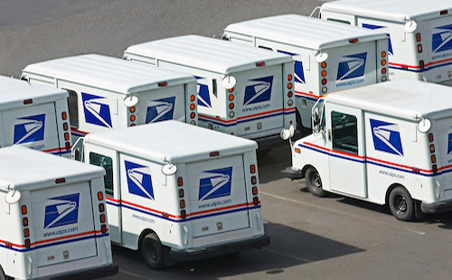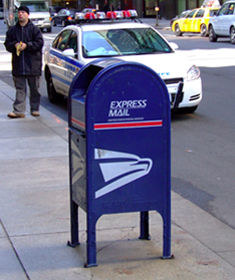 The Postal Service has one of the largest fleets of vehicles in the world, numerous buildings, and thousands of mailboxes around the country. That is a huge saturation of potential billboards. If they would market their trucks, buildings, and mailboxes as promotion media, they could

get out of debt, turn a profit, and lower the price of postage

to better compete with email.



Just as there are ads on the sides of buses, there can be ads on the trucks, either complete wraps or framed placards. The need for branding the truck as USPS is minor - the value of generating income is far greater. If necessary, there could also still be a smaller USPS brand on the truck, though the size and shape of most of the trucks may be enough of a unique brand. There could be individual ads or a company could sponsor all the trucks in a zip code area. The ads can be easily tailored for specific markets, based on zip code demographic data. Campaigns could also be for movies, television shows, or special events and concerts.


Such campaigns could include the street corner boxes or those could be purchased separately. Example: the entire box could be painted red with the Coke logo and bottle shape on the sides.
Below is an example of a vinyl wrapped box. With a Princess posting a letter.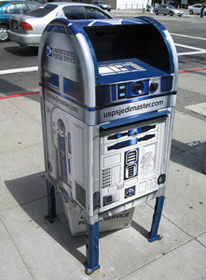 Sidebar: That reminds of the time I was playing Bingo in the basement of the old First Baptist Church and I only needed B 1 to win the evening's big jackpot - a dinner for two with unlimited cheese rolls at Cracker Barrel. So, I yelled out to the ball caller at the front of the room, under the picture of Jesus with the lambs, "Oh, B1, you're my only hope."



A few USPS figures


160 billion - number of pieces of mail processed
40 - percent of the world's mail volume handled by the US Postal Service
31,272 - number of Postal Service-managed retail offices
212,530 - number of vehicles - one of the largest civilian fleets in the world
1.3 billion - number of miles driven each year by letter carriers and truck drivers
0 - tax dollars received for operating the Postal Service



The huge obstacle


The US Postal Service is overseen by the US Congress, yep, that do-nothing group of immature bickering egos. The above idea may be too logical and productive for the Congress to understand and implement. Oh well, it was a good idea.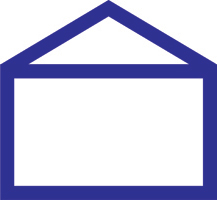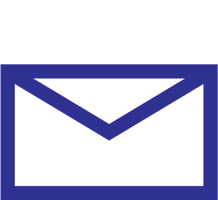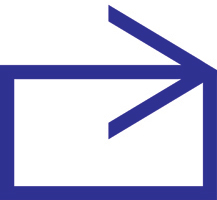 www.jamesrobertwatson.com/postalads.html