Oklahoma boasts


• The first electric steel guitar: Beggs musician Bob Dunn, early 1930s.
• The first parking meter: OKC, July 16 1935.
• The first shopping cart: OKC, June 4 1937.
• The first Yield sign: Tulsa, 1950.
• The most diverse terrain of any state in the nation. Environmental Protection Agency: 11 distinct Eco-regions in Oklahoma.
• More man-made lakes than any other state. More than a million surface-acres of water and 2,000 more miles of shoreline than the Atlantic and Gulf coasts combined.
• Home to more astronauts than any other state. Owen Garriott from Enid, Tom Stafford from Weatherford, Shannon Lucid from Oklahoma City, William Pogue from Okemah, and Gordon Cooper from Shawnee.
• 3rd largest gas-producing state in the nation
• 4th in the production of wheat, cattle and calves
• 5th in the production of pecans
• 6th in peanuts
• 8th in peaches
• Famous hometowns
Chester Gould, Dick Tracy cartoonist, Pawnee
Clarence "Ducky" Nash, original voice of Donald Duck, Watonga
Garth Brooks, Tulsa
Reba McIntire, McAlester
Toby Keith, Clinton and Moore
Ron Howard, Duncan
Troy Aikman, Henryetta
Brad Pitt, Shawnee





Oklahoma Values


"Oklahomans have known for a long time that the state is a great place to raise a family, grow a business and live your dreams." stated by the President and CEO of the State Chamber. Similar comments were made following the 2008 presidential election - the one in which Oklahoma was the only state to have 100% of its counties vote for John McCain. Okies wrote in to the newspaper and stated how proud they were that Okies held to their values. Okie values. Just what are those values? Lets look at some categories.



Rates of violent crime

(per 1,000 people)


89.30 Oklahoma City
87.92 Dallas
86.25 Los Angeles
85.52 New York City



Areas in which Oklahoma ranks near the top


Oklahoma's ranking with the 50 other states is:
#1 Incarceration of women.
#1 Household hunger.
#1 Pain killer abuse.
#2 Divorce.
#3 Methamphetamine laboratories.
#3 Youngest age to get married.
#4 Women killed by men.
#4 Overall incarceration.
#7 Teen births.
#9 Fatal overdoses.



Areas in which Oklahoma ranks near the bottom


#38Well-being and happiness.
#43Most livable state.
#43Peacefulness and non-violence.
#47Women's progress economically, socially, and politically.
#47Teacher pay.
#48Population covered by health insurance.
#49Overall health (#50: Mississippi).
#50 Fruit and vegetable consumption (Centers for Disease Control and Prevention).
5th lowest life expectancy rate in USA.

From AmericanHealthRankings.org, United Health Foundation
Rank Determinant
#48 Prevalence of smoking -1 in 4 Oklahomans smoke.
#43 Prevalence of obesity.
#47 Poor mental health days.
#49 Cardiovascular deaths.
#45 Premature deaths.
#43 Overall health rank.
• Since 1990, the prevalence of obesity increased from 12% to 29% of the population, an increase of 148%.
High prevalence of smoking at 26% of the population.
• Oklahoma also earns low numbers in the amount of walking that its citizens do and is highly rated as one of the most sedentary.



The happiest states, 2010


Selected state rankings and their average well-being scores (out of a possible 100 points):
1. 71.0 Hawaii
2. 69.2 Wyoming
10. 67.8 Nebraska
28. 66.3 Texas
38. 64.9 Oklahoma
The Gallup-Healthways Well-Being Index began in January 2008 and includes questions on life evaluation, emotional health, physical health, healthy behavior, work environment,access to basic health care, and community satisfaction.. The goal is to create a powerful behavioral economics tool to assist policy makers, local and national leaders, and employers. The 2010survey results showed 10 southern states fall into the lower range of the list. Many western states, however, shined in well-being, with five of the top 10 located in that region of the country.



American Fitness Index

: Oklahoma City ranks last


The annual Index is based on a number of health factors, including percentage of residents who smoke, obesity rates, percentage of people who exercise and availability of parks, walking trails and farmers' markets. Oklahoma City is at the bottom of the list because of the residents' personal health habits such as smoking, not exercising enough, and not eating enough fruits and vegetables. "It takes a healthy community to produce a healthy population."
1. Minneapolis-St. Paul
2. Washington DC
3. Boston
4. Portland OR
5. Denver
6. San Francisco
39. Dallas
50. Oklahoma City
Source: American Fitness Index from the American College of Sports Medicine, designed by health and medical experts and funded by the non-profit WellPoint Foundation. Reported in USA Today, May 23, 2011. More info.



Rural Oklahoma counties have highest per capita rate of female inmates


From The Oklahoman, March 2009. Oklahoma leads the nation in the per capita number of women in prison - Oklahoma imprisons 131 women per 100,000 women. The national average is 69, according to US Department of Justice statistics. "While we can't change these figures internally, we can make changes by making sure that women who leave our system are more prepared and returning at a lower rate," Pitman said. In the past three years, the number of women in prison has grown steadily by at least 10 percent each year, according to the report. Without significant changes, the female prison population could grow to as high as 3,028 by 2013, according to the report. In 2008, there were 2,721 women in prison, DOC records show.



Cities with the most faith


November 10, 2010. Men's Health magazine's Metrogrades survey is based on these criteria: places of worship per capita (from the US Census and Yellow.com); number of religious organizations (US Census); number of volunteers who support these groups (VolunteeringinAmerica.gov); amount of money donated to religious organizations (Bureau of Labor Statistics); and amount of money spent on religious books (Mediamark Research).
1. Colorado Springs CO
2. Greensboro NC
3. Oklahoma City OK
4. Wichita KS
10. Little Rock AR
11. Fort Worth TX
17. Dallas TX
96. Portland ME
97. Hartford CT
98. Boston MA
99. Providence RI
100. Burlington VT



Oklahoma in bottom 10 of US states in peacefulness


April, 2011. Oklahoma ranked No. 43 in a study by the Institute for Economics and Peace that measured US states in peacefulness, defined by the absence of violence. The United States Peace Index defines peace as the absence of violence and uses measurements of homicide, violent crime, jailed population, number of police officers and availability of small arms. New England states generally were ranked as the most peaceful (those states have the lowest percentage of religious people). States in the South (most religious) ranked in the bottom 10 of states in peacefulness.
1. Maine
2. New Hampshire
3. Vermont
4. Minnesota
5. North Dakota
6. Utah
7. Massachusetts
8. Rhode Island
9. Iowa
10. Washington

41. Maryland
42. South Carolina
43. Oklahoma
44. Arkansas
45. Texas
46. Alabama
47. Florida
48. Nevada
49. Tennessee
50. Louisiana



Mixed emotions about the spending by the Federal Government


According to the Washington Post, April 2011, analysts say that skepticism toward the federal government in Oklahoma - where Obama won no counties in 2008 - is deep. According to an OU political scientist, "there is a lot of sentiment that the federal government is too large, too intrusive and probably too wasteful." Oklahoma's congressional delegation is known as the most conservative in the nation. In the last election, Republicans swept nearly 70 percent of the state legislative seats.
But the federal government in central Oklahoma not only keeps more than 20,000 civilians employed but also is helping to nurture the area's increasingly prosperous and diverse economy. The state of Oklahoma gets back $1.35 for every dollar its residents and businesses pay in federal taxes, according to the Tax Foundation, a nonpartisan tax research group. That's the 15th most generous return among the 50 states.
• About 7 percent of the workers in Oklahoma City are federal employees, more than double the US average.
• A fast growing sector of the local economy is the aviation industry, which economists call an outgrowth of the work done at two large federal outposts: Tinker Air Force Base, which employees 14,400 civilians, and the Mike Monroney Aeronautical Center which employs more than 7,000 people.
• The city is a crossroads for three major interstate highways which were built with federal money. Currently, the city is rerouting a section of Interstate 40, opening up 750 acres of land for new development and a planned park - work being done with federal help.
•The state's booming energy sector as well as many of its farmers benefit mightily from federal subsidies.
The federally fueled economic mix has helped the city withstand the recession better than most places. Overall, Oklahoma City has a 6.2 percent unemployment rate, the second lowest among the nation's metropolitan areas with populations over 1 million, behind only Washington DC.



So, just what are Okie values?


Why is Oklahoma such a great place to raise a family? The statistics above just do not paint a very family-friendly picture. I suspect what they mean is that Oklahoma is full of conservative Christian Republicans - are these the true 'Oklahoma values'?



Some selected area cities. Oklahoma City was #2 of all cities over 250,000 people (Mesa Arizona was #1).
The full article with chart of more cities

There are many great things about Oklahoma: convenient location for traveling to other parts of the country, close to Dallas/Ft. Worth and Kansas City, beautiful diverse terrain for hiking, water sports, etc, a growing creative and arts community, many fine restaurants and movie theaters, casino gambling, and relatively minor traffic problems in the cities. But, too often, the good things about Oklahoma are overshadowed by statistics such as those above.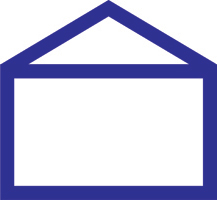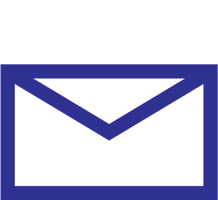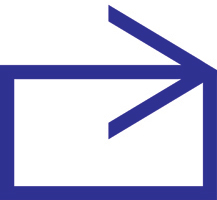 www.jamesrobertwatson.com/okievalues.html