Checklist of things to do in New York City

Ride the subway. Buy a MetroCard: unlimited for a week.


See a Broadway show and walk around Times Square. Google specific shows or start at Broadway.com


Visit a museum (Google for exhibits and days closed.
Spend time at MoMA and in the Met:
Museum of Modern Art
Metropolitan Museum of Art
Fit in others depending on their current exhibitions:
Cooper-Hewitt National Design Museum
Guggenheim Museum
Whitney Museum of American Art
Other options:
AIGA Gallery
Museum of Art & Design
Brooklyn Museum of Art
FIT Gallery
Museum of American Illustration
New Museum
Skyscraper Museum


Check out the NY design schools to see if any have student work on display:
Cooper Union
FIT
Parsons
Pratt Institute
SVA


Visit the 9/11 Memorial & Museum at the site of the World Trade Center. Reserve time and print ticket in advance on their website.


See the city from an observatory. Print ticket (to bypass the ticket line) from their website.
Empire State Building
Top of the Rock (Rockefeller Center)
One World Observatory


Walk around SoHo, and, if time, the West Village and Chinatown. Print out GuideMaps in advance.


Walk Central Park enter at 72nd street - see the Bethesda Fountain, Literary walk, pond, come out at 59th & Fifth Avenue, by the Plaza Hotel, CBS Studio, FAO Schwarz, and the Apple Store.


Take a downtown historical tour: see where the city began, where George Washington was sworn in as president, Trinity Church.


Eat ethnic food - not just pizza, but Thai, Indian, African, Vietnamese, etc.





Need to be flexible


All sorts of stuff are going to come up that may require you to change your plans - bad weather, serendipity sights, overstaying in a neighborhood, etc. Part of the secret to enjoying travel is to not feel locked into a specific itinerary. The need to adapt will provide some surprises. Example: I once came across a movie crew filming outside Grand Central Station. I recognized Ashton Kutcher. It was a hoot, it affected the afternoon's plans - but it was worth it to watch the filming. Many of your fondest memories will likely come from things you discover beyond the planned events.



Rain


A bit of water probably won't slow you down. If you get a rainy day, change the itinerary and go to a museum and save outdoor sights for later. You may wish to pack an umbrella, but its not absolutely necessary - they are sold on the streets for about $3-5 or you can just run to a subway station (or taxi). Packing an umbrella is always a tough call. I'm pretty sure that if you pack one, then it won't rain. And if you don't pack one, then it will rain - that's just the mystery of the universe.



Time differences


New York is one hour ahead ahead of Oklahoma and Texas because of the change in time zones from Central to Eastern. In addition, the NYC daily schedule is ahead an hour. Lunch hour is from 1:00-2:00. The evening news comes on at 7p and 11p, and prime time TV is from 8p to 11p.



Street life


You will experience some great street life - entertainment on street corners and in the subway stations and eating snacks from carts and vendors (try a big pretzel or hot dog). The food vendors are regulated by the Department of Health - they are relatively safe and clean. Be careful about buying purses, watches, scarves, and other stuff on the streets - some are great bargains on good stuff, but much of it is overpriced knockoffs of name brands.



Panhandling and begging


I strive to help those less fortunate - I donate to many charities where I know the money will be monitored and distributed wisely. I usually do not give money to panhandlers or beggars on the street or in the subways. It can be hard to decide which ones to give money to or know how they plan to use the money, so I decide to give none at all to panhandlers. I do, however, often give a dollar or two to good entertainers in the subway stations - they are 'earning' it. You decide what is best for you.



New York water


The winner of most blind taste tests of bottled water and NYC tap water is (slight drum roll here) NYC tap water. It comes from upstate somewhere and is great-tasting water. If you ask for water at meals, they may ring up bottled water - make sure to ask for a glass/cup of water if you don't want to pay for the bottled water. A bottle of water, however, can be good to keep with you during the day.



Washing hands


Hundreds of people grab stairway rails and hold subway handrails (most are stainless steel). Some people take a small bottle of bacterial hand wash, others use the type that has pads in packets.



Restrooms are small


Usually only one person at a time. Museums and Starbucks have good bathrooms, but there's almost always a line at Starbucks bathrooms because tourists and New Yorkers have identified them as public bathrooms.



Safety


New York City has a lower rate of violent crime (5.5 cases per 1,000 people, 2009) than Oklahoma City (9.3) and Dallas (7.9). Safety cannot be guaranteed, but acting smart can minimize the opportunities for crime.



Wonderful people


You will likely see that the 'rude New Yorker' stereotype is a myth. The big city is so crowded and compact that New Yorkers put up a barrier to provide a sense of privacy. They come across as being brusque to strangers. Once they see that the stranger is not a threat or once you break through that thin protective veneer, they are delightful, fun, and very helpful.



Etiquette tips


• The pace in New York is faster (after you get back you may experience sensations of the entire world moving more slowly). Be aware of people behind you when walking and gawking on the sidewalks. Step aside to let people pass. Help avoid the 'they must be tourists' syndrome.
• When ordering food at fast food or from a cart on the street, don't step up to the register or cart until you know what you want. If you stand at the counter to decide, someone behind you may get impatient and the counter help may move on to the next person.
• When its time to pay, have your money out and be ready to pay. There will be someone behind you who is in a desperate hurry (for some reason that you may never find out).



Subway etiquette


Riding and learning the subway system is one of the highlights of a trip to New York. It is an enormous system - 468 stations, 300,000 seats, and enough track to stretch from New York to Chicago. You can, and should, buy an unlimited-ride MetroCard.


• There are three small arrows in the lower left corner of the card that convey which direction to swipe. If accepted, the word Go will appear in the digital readout screen next to the turnstile. It may tell you to swipe again.
• When approaching a subway station turnstile, carefully get out your MetroCard so you can swipe it in the machine and enter the station without slowing down those behind you. Be careful while getting your card out of your purse or wallet as the stairs and stations can get crowded and it can be easier for someone to grab your purse or wallet.
• The turnstiles are two-way - that is, someone may be heading to exit from a train at the turnstile you are approaching to enter. Let them come on through or move to another turnstile that is available.
• Once through the turnstile, move away from the turnstiles to allow room for others to enter the subway platform.
• The middles of trains are usually more crowded, especially during rush hours.
• To enter the train, the people getting off the train have the right-of-way. Step aside and let them exit. Then move into the train.
• If you stand, move away from the door toward the center of the section, so others can easily enter and exit.
• Hold on - people who don't usually get caught off balance when the train starts up.
More about history, facts, and maps of the New York subway system.
Stories and pix about the artwork in a few subway stations.



Theater etiquette


• Don't unwrap candy or mints in cellophane wrappers. The plastic crackling noise is magnified in the quiet acoustical theaters and is surprisingly annoying.
• Be considerate of the person seated behind you. Broadway theater seats are small and somewhat cramped. It can be annoying if you move around a lot or lean forward in your seat, blocking more of the view for the person behind you.
• Make sure to turn off pagers and cell phones. New York City has passed legislation to ban phone and pager noise in theaters. Even without that, its very rude and inconsiderate to allow that obnoxious ring or beeping during a performance.
• Restrooms in the theaters are small. Lines to the ladies room are long and slow moving. At intermission, try to get in line right away to avoid missing part of the second act, having to find your way in the dark, and disturbing those seated in the row.



NYspeak




•

On line


New Yorkers don't get in line to buy something or enter someplace - they get on line. This is different from going online to access the Internet. New Yorkers also don't butt-in line - they form orderly queue lines at bus stops and for attractions. At cash registers, you'll often hear 'Next guest on line.'
•

Stay or go


At fast food places - instead of Is this for here or to go? - its often Stay or go?
•

Coffee lite


Lite means with milk. If you want it black, say coffee black. Most delis, bakeries, and small to-go places don't keep the milk/cream out for the customer, although the sugar/sweetener is usually accessible. At Starbucks, order just like you do in Oklahoma, all the fixin's are accessible.
•

Uptown and downtown


Instead of going north or south, New Yorkers use the reference of uptown and downtown. As in "I'm going uptown to the Met." It doesn't mean literally going to uptown (Harlem), its just the direction.
•

Houston


New Yorkers pronounce this street as house•ton.

SoHo

is

So

uth of

Ho

uston Street.





Suggestions on what to pack/take

pdf version to print out


•

Something to do on the plane

: book, magazine, cards, crossword puzzles, headset, etc.
•

Snacks

for the flight
•

Camera

and film or memory cards (if not on your phone)
•

Journal

, small sketchbook, or small pad of paper for sketching, writing, and taking notes
•

Pens/pencils


•

Fannypack

or small

backpack

- Ladies: if you take a purse, one with a shoulder strap may be more convenient and secure.
•

Casual clothes

for sightseeing - Cargo pants with lots of big pockets work great for travel. Black is very popular in NYC: shows dirt less, fashionable, and appropriate in a variety of situations.
•

Nicer theater clothes

You don't need to be dressy - almost anything is acceptable now at the theater but its a fun part of the experience to dress up a bit.
•

Comfortable shoes

You will be walking for hours each day, on hard museum floors and concrete sidewalks.
•

Medications

If you are on any medications, take enough for the week and take the prescription in case you need to refill.
•

Government issue photo ID

(driver's license) for security checks. Airports, buildings, and some museums may check your bags and your ID.
•

Credit/debit card

for serious shopping and for ATM cash - Take some spending cash for purchases from street vendors and food carts and tips.



Optional items


• MP3 player/iPod
• Extra eyeglasses
• Hand sanitizer bottle or packets
• Aspirin, other pills you currently take
• Umbrella (or they sell for $5 at sidewalk vendors in NYC)



Packing tips


Most novice travelers overpack - be careful with how much stuff you take. Seasoned travelers know to pack light, to use layers of clothes that can be worn in different combinations, and to avoid much jewelry, accessories, and big hair (there was a person who was always late to functions because she had to mess with her hair - and it blocked views at the theater). Target and grocery stores sell travel sizes of toiletries to save space in your luggage and in the hotel bathroom. Consider leaving some spare room in your suitcase, you will probably need the space for things you buy in NYC.



Airport security


• The airlines are enforcing the one bag carryon rule and the weight limit on luggage. The limit is 50 pounds - but you probably don't need to take 50 pounds of stuff to New York City, anyway.
• Put your first name and cell phone number inside your bag in case it is lost - someone can easily track you down.
• Do not take aboard the plane anything that is weapon-like: nail files, scissors, clippers, etc. (pack those items in your checked bag).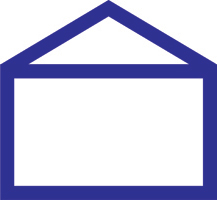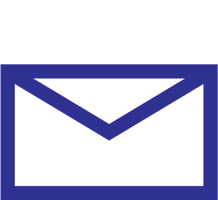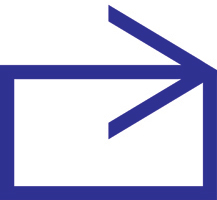 www.jamesrobertwatson.com/nyctriptips.html