New brand name for Lower Manhattan


Manhattanites have established identities thru their naberhoods - SoHo, Lower East Side, etc. These names help define and locate areas within the diverse and conglomerated city. Some areas are named after a prominent landmark (Times Square, Rockefeller Center), or an area (Upper West Side, Murray Hill), or an industry (Fashion/Garment District, or an ethnic concentration (Little Italy, Chinatown), or acronyms that encompass several identifying marks (SoHo, TriBeCa).



Examples of some acronym brands


NoHo: North of Houston Street
SoHo: South of Houston Street (no relationship to the older Soho in London)
TriBeCa: Triangle below Canal Street
NoLIta: North of Little Italy or North Little Italy
LoDo is the lower downtown area of Denver, Colorado. A historic district known for its shopping and nightlife, it serves as an example of the success of urban renewal.



The downtown area


Lower Manhattan, until recently, was very commercial - lots of offices but not much residential. Since pumping in post-9/11 money, the nature of the area is changing. Office buildings are being converted into condominiums and retail and restaurant growth is booming. New museums and cultural centers are being built or are proposed. The naberhood is establishing a new feeling of excitement and enthusiasm.
So, this part of Manhattan needs a brand - an identifying name. Current reference names include Downtown, Financial District, Battery Park City, and Lower Manhattan. But those names don't quite work. Downtown is too vague - some New Yorkers say anything south of 14th Street is downtown, others say it is south of Canal Street. Financial District referred to the area that was primarily commercial/corporate. That area is changing rapidly to more residential and Financial District now sounds a bit too cold and corporate for a residential naberhood. Battery Park City is often confused with Battery Park and designates a specific sliver of landfill west of the city proper jutting into the Hudson River.
Lower Manhattan is already used and recognized by some - the Lower Manhattan Development Corporation was created to guide the rebuilding of the area after 9/11. There's even a website: http://www.LowerManhattan.info
From an article in the New York Post - in the years since 9/11, aggressive building and selling has doubled the residency. In 2000, the area east of Broadway south of City Hall house 19,000 - that figure is projected to boom to 65,000, a boom so far unmatched in Manhattan. But Lower Manhattan doesn't have a distinct association - so far, its used for corporate and distribution of information. So, while Lower Manhattan has some name recognition, thereby minimizing the education process for a new name, it is not quite sexy nor memorable enough. We need a short catchy name.



Proposed brand: LoMa


Reducing Lower Manhattan to the first syllables (as in SoHo and TriBeCa) gives us the name LoMa. This designation is easy to say, write, and remember.
Here's a fun twist - in Spanish, the word loma means hill and, in the local native American Indian dialect, Manhattan means land of hills. Nice connection.



Geographic area




LoMa, the area below the white dotted line on the map, would include the area south of Vesey Street and the WTC site (TriBeCa now comes that far south), City Hall, and the Brooklyn Bridge. It would include Battery Park City and the Financial District, but not the South Street Seaport area which is now trying to establish its own new identity and brand. Specific boundaries would probably remain somewhat vague as developers position and market their buildings in certain identified and branded naberhoods. It seems there is a need for a moniker to clarify the areas downtown. We'll see which one wins out and joins the New York vernacular. Concept: Summer, 2006



Updates





May 2007: above is a logo from a recently-formed group - the Lower Manhattan Marketing Association.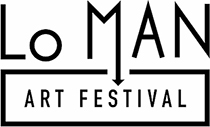 An Art Festival in 2015 used the name LoMAN for Lower Manhattan.


Many current references use the name 'Financial District'. That has a bit of baggage - for years, the financial district was considered to close up at 5pm when the workers left to go home. Because downtown is booming with new residential construction and conversions, the developers may get Financial District to work.


Fall 2007: This banner references the area as the 'south end'. That could work - South End is easy to say, write, and remember. My address, South End Avenue, fits and clarifies the naberhood.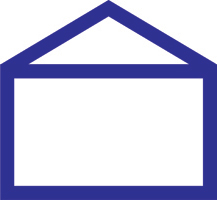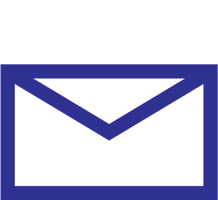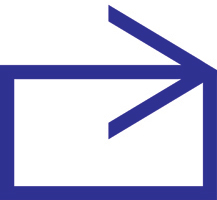 www.jamesrobertwatson.com/loma.html