Laird McDonald
My best friend

I met Mitchell Laird McDonald at the beginning of my junior year, fall of 1966, at Hillcrest High School in Dallas. I had gone to a meeting of the Art Service Club to get involved with designing sets for the pep rallies, plays, and the spring musical. A group of us formed to work on the musical, The King and I, to be presented later in the year. I had been selected by the art teacher, Ms. Hudson, to design the sets. Laird was a sophomore who came along with his good friend, Barbara Smith, who lived a block from Laird. Through the after-school sessions of working on that set, we all became great friends - me, Barbara Smith, Laird McDonald, Allen Smoot, Abe Frishman, Becky Kennedy, Chris Chernoff, Joe Chapman, Ann Kilby (daughter of the inventor of the computer chip at Texas Instruments), and several others. What a fun time. Laird and I shared many interests that we would explore over the next few decades - architecture, travel, design. After high school Barbara and I went on to the University of Texas. Laird, still a high school senior, would often visit us in Austin. We would all take weekend trips together. During the summers in high school and college, we all worked and carpooled to Six Flags. We operated rides and had a blast working in the park in the late 60s.



At Barbara (Smith) Grant's house with her new puppies



Laird's hometowns


1950-69 Dallas
1969-74 Lubbock
1974-75 Dallas
1975-79 Corpus Christi
1979-86 Ft. Worth
1986-94 Dallas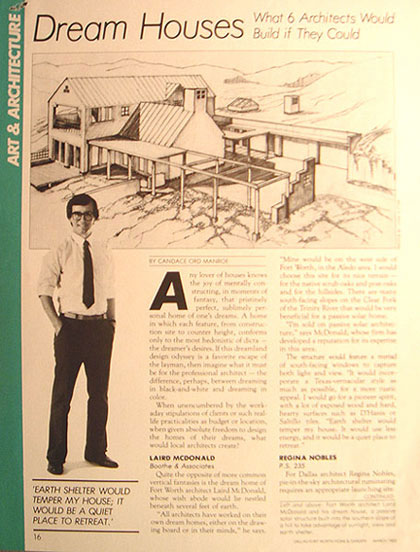 Article in Dallas-Fort Worth Home & Garden March 1983



School and career


Laird studied architecture at Texas Tech University in Lubbock from fall of 1969 to spring of 1974. He worked as a licensed residential architect in Ft. Worth, working on large houses and several facilities at Fossil Rim, the animal preserve near Glen Rose, west of Ft. Worth. He embraced a Texas vernacular style - limestone, tin roofs, wide verandas, and light colors. Later, when the sour economy hit architecture firms hard, he worked as a draftsman for firms in Dallas.



Road trips


Laird helped me move to Oklahoma in 1987. We spent many semester breaks journeying on road trips. These trips were the absolute highlights of my life - the road trips, the sights, the intellectual conversation, the fun.


Some of the trips


• San Antonio, Interurban trail to Waco, with Jerry Landers, May 1986


• Exploring the Interurban station ruins in Plano, Texas, 1987.
• El Paso, Cerillos, Magda & Damien, West Texas, June 1987
• Tulsa, Edmond, Oklahoma City; July 4 1987
• Santa Fe, Rebecca Kennedy, Jerry Landers; October 1987
• Acapulco; January 1988
• Dallas; March 1988
• Dallas/Edmond/Dallas; December 1988
• Springfield, Branson, Eureka Springs; May 1989
• Kansas City, Lawrence, Manhattan, Abilene; October 1989
• Route 66, Albuquerque to Los Angeles, Rose parade, Ventura, Disneyland, Phoenix, Route 66; January 1990
• Route 66 to Chicago, Springfield, Peoria; August 1990
• Cincinnati, Indiana, Pennsylvania, Fallingwater, Baltimore, Washington DC; May 1992
• Colorado, Denver, Boulder, Oregon Trail, Yellowstone, Denver; August 1992
Diagnosed with cancer: November 1 1992
• Waco, Austin; March 1993
• Route 66, Monument Valley, Zion, Las Vegas, Grand Canyon; May 1993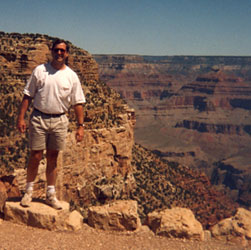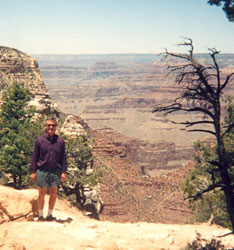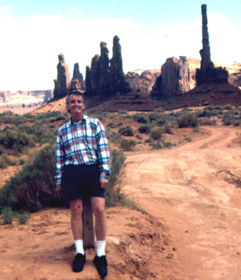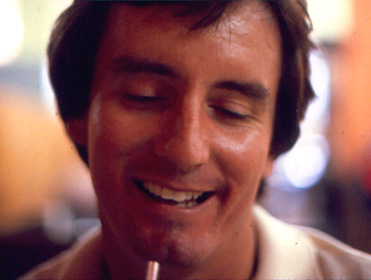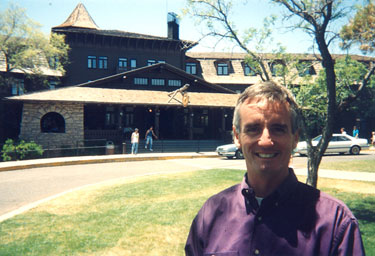 • Dallas; December, 1993
• Dallas, spring break, final visits; March 1994
• Monday, March 21: we watched the Academy Awards with his mother and cousin Janet.
• Wensday, March 23: "I can't keep up." We sat and talked.
• Thursday, March 24: He asked me about my favorite memories and held my hand. I later took a walk around his neighborhood. Spent some time with his mom "you're one of my boys." and Janet. Hugged Laird goodbye and left for Oklahoma.
• Friday, March 25: Janet called me in OK to tell me of Laird's death that afternoon.



Discussions


We discussed design, religion, and life. We would often redesign whatever environment we were in - constantly striving to make a place better. Laird and I once redesigned the furniture layout of a hotel lobby in Arlington, Texas. We got permission from the manager and moved the rugs, planters and furniture to improve the traffic flow, create some focal points, and provide a better sense of place for the lobby.
Laird once wrote that there were four major pleasures of life:
1. being loved by others
2. feeling satisfaction through good work
3. experiencing intimacy
4. enjoying the wonders of nature and of man
And four minor ones:
1. spending time with friends
2. raising children
3. having pets
4. material possessions


With Kathy Riley


Jim, Chris Chernoff, Barbara Grant, Laird at Barbara's house. Laird, Barbara, Chris, Ms. Hudson, Jim in 1993



Cancer


Laird was diagnosed with colon cancer in November of 1992 at the age of 41. He fought it for a while with chemotherapy. The tumors finally constricted his colon and he starved to death. Laird died at 3:45 on March 25, 1994. He died peacefully in his sleep with his mother at his side (his father had died a few years earlier). I had been with him, his friends, and his mother for several days while in Dallas for spring break. He was becoming a bit incoherent so I left to return to Oklahoma - he died the next day. His mother took her son's cremated ashes and moved to Oregon to be near her two daughters. She died there in January of 1999. Over time, I realized that Laird had become my confidant and my best friend. While our relationship was strictly platonic, Laird was probably my soulmate, although he died before I realized it or could find out. I went through some depressing times missing my best friend. Though it may sound pessimistic, I have accepted that I will never have another good friend like Laird McDonald. I will always miss his friendship.

Quote from Laird's Celebration of Life party in April of 1994:
Whatever you can do or dream you can do,
Begin it.
Boldness has genius and power and magic in it.
Begin it now.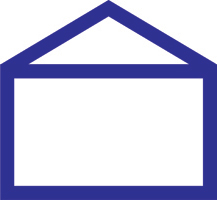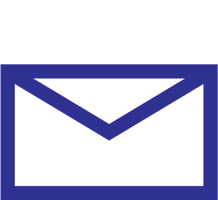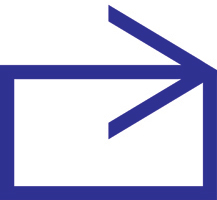 www.jamesrobertwatson.com/laird.html