Tips for successful interviewing





Introduction


Getting a good job is often a crap shoot. There are many factors and variables that influence a hiring decision, and, ultimately, that decision can be based on the indescribable condition called chemistry among the interviewee and the interviewer and the company. It is up to you to insure that you have thoroughly prepared and anticipated numerous components that may possibly impact the hiring decision.
The purpose of a job interview is for the interviewer to gather enough information to make an informed decision. He/she must find the best match between the job opening and the pool of applicants. The interviewer is looking for ways for the company to make money and to make him/herself look good.



Getting an interview




Commitment


• Commit to investing money, time, and energy
• Persevere: don't give up, learn from rejections


Network for openings


• Newspaper ads
• Campus posted notices
• Company cold calls
• Word-of-mouth contacts: friends, relatives, AIGA social events, internships, jobs, interviews


Respond


• Mail cover letter and resume
• Telephone call: set up interview appointment. Interviews often go better when they're earlier in the day and the weather is good
Tip: Set up your first interview at a place where you do not want to work. Use that as a rehearsal and trial-run practice.



Before the interview


• Conduct research to become familiar with the company, the specific job, and the person you will be interviewing with. Learn as much as you can about the company beforehand - its clients, style, culture, dress code, and anything else you can think of. Study the company website and check their Facebook and Twitter accounts for info and comments. If necessary, call the receptionist or someone in the firm. Courteously request a few minutes of time and ask a few prepared and clearly stated questions.
• Review answers to interview questions (see below).
• Know the location of the building, parking, and interviewer's office. Allow plenty of time to get to the interview and, if possible, visit the site in advance and time how long it takes to get there.
• Watch diet, drugs, and alcohol the night before. Do not eat right before the interview.
• Plan your attire in advance and make sure your clothing is pressed, your shoes shined, and your hair and nails well groomed.
• Dress and groom professionally. Avoid:
• Outrageous hairstyle
• Sunglasses
• Gaudy jewelry
• Strong cologne/perfume
• Smoking or smelling of smoke
• Get a good night's sleep.
• Take these items
• Company info: address, phone, contact person
• Black pen
• Note paper
• Card with questions to ask
• Two resumes (printed versions or keepers)
• Portfolio
• Application info: addresses, previous employers, dates of employment, salaries, and supervisors
• Page of references with contact info
• Rehearse name and title of interviewer
• Arrive early
• Find interviewer's office
• Go to the rest room and check appearance
• Review resume and notes
• Practice 5 minute brag pep talk: good points, self confidence, pump yourself up; take a few moments of quiet time; give yourself one last look and brag: "Damn, I'm good!"



During the interview




Avoid


• Fidgeting, appearing uneasy
• Slouching, poor posture
• Too much make-up
• Chewing gum
• "Um" "Ya know" "Like" "YanowutImsayin"
• Talking too much and rambling
• Talking bad about former employers
• Asking about salary too early


Buzzwords to use


• Risk taker, creative, innovative, fresh
• Break the clutter, push the envelope, on the edge
• Clear communication, comprehension
• Persuasive, convincing
• Problem solving, problem seeking
• Determine what the client really needs



At the interview


Strive for subtle control. Some interviewers may not ask questions that allow you to look your best. Others may ask too many open-ended questions. It is your responsibility to make sure that the interviewer has enough of the right information to make a valid hiring decision.


Opening


Make a great first impression: some interviewers make the hiring decision in 3 minutes; many in the first 5 minutes; most within 15 minutes.
Most interviewers are influenced by attitude, appearance, body language, and tone of voice (confident and clear).
Greet him/her cordially and sincerely. Smile.
Use a firm handshake (have your portfolio in your left hand so your right hand is free to shake). Experts at the University of Iowa declared handshakes "more important than agreeableness, conscientiousness, or emotional stability."
Maintain eye contact.
Orient yourself to the office and comment.


Information exchange


Be enthusiastic, alert, positive, and confident.
Get interviewer to talk about him/herself.
Listen sincerely, maintain eye contact.
Three types of questions:
• Closed-ended: give brief answer, continue only if necessary.
• Open-ended: say what you want known.
• Probe/stress (to see how you react): be positive and poised.
If you don't understand the question, ask for clarification.
Answer clearly and briefly, maintain eye contact.
If you can't wing an answer, say "I don't know, but I can ..."
Speak slowly and clearly and don't be afraid to pause for a moment to collect your thoughts.
Be honest. Don't try to cover up mistakes. Instead, focus on how you learned from them.
Be assertive. Remember that the interview is a way for you to learn if the job is right for you.
Think about how your experience in work, classes, and activities can relate to the job you're seeking.


Showing your work


Try to control the sequence.
Move cover flaps.
Keep explanations brief.
Avoid awkward pauses.
Be sensitive to cues: questions, positive or negative reactions.


Closing


Some people struggle when they ask "Do you have any questions for us?" This is a good time to get information and impress them with an insightful question:
• Thinking back to people who have been in this position previously, what differentiated the ones who were good from the ones who were really great?
• How would you describe the culture of the company?
• What do you expect me to accomplish in the first 60 to 90 days?Sense when to end the interview.
Be prepared to discuss or sidestep salary.
If appropriate, ask about the next step, incite some action.
Ask the interviewer for a business card (to send a thank-you note).
Make positive closing comment, maintain eye contact.



After the interview


Send a follow-up letter to the interviewer: add supplemental information, reiterate impressive info, thank the interviewer, and confirm outcome, "I look forward to ..."
Evaluate and analyze the interview: appearance, portfolio presentation, questions asked, and questions answered.





Sample questions


  1. Tell me a little about yourself.
  2. Why should I hire you?
  3. What do you want to be doing next year? five years from now? ten years?
  4. Are you a team player?
  5. What can you offer our studio/agency/company?
  6. What are your career objectives?
  7. How do you like to spend your spare time?
  8. Why would you want a career in graphic design (long hours, stubborn clients, low pay)?
  9. Are you willing to work long hours? weekends?
10. How did you hear about our company?
11. Would you be willing to work for us part-time?
12. Are you willing to relocate?
13. Why'd you leave your last job?
14. Why did you go to UCO/OSU?
15. Do you have any work experience?
16. Which software do you use?
17. Do you have experience working with printers? pricing jobs? client budgets?
18. Would you accept a job as a receptionist? production artist?
19. How much money do you expect to earn?
20. Where/how do you get your best ideas?
21. What are your strongest design traits? weakest?
22. What do you enjoy more: concept or production?
23. What is your favorite medium to work in?
24. Have you ever written copy?
25. Are you married? Do you have children?
27. Do you smoke?


Traits interviews look for
in order of importance

Intelligence

- they want someone who can think, who can solve problems, who can learn quickly and reason solutions to design problems and office problems.


Personality

- they will work with this new person 50 hours a week, they want someone who is pleasant, considerate, easy to get along with, and an asset to the daily life in the office/studio.


Body of creative work

- the portfolio must show that you are talented, that you have great concepts, can communicate them clearly, and that you have adequate execution and production skills.


Ability to talk about your work

- they want to hear the rationale behind your design decisions, why you made the decisions you did, and that you can speak clearly with correct grammar.


Team player

- you will be part of a group of creative and not-so-creative people that will be sharing ideas and tasks with the office. They want someone who isn't too ego-driven, can work well with others, and is supportive of the team.
Other traits: sense of humor, curiosity, attention to detail, enthusiasm, energy, punctuality



Traits of successful interviewees




Personality


___ intelligent
___ self-confident
___ resilient ego: separate self from work
___ accept criticism well
___ team player
___ efficient time management
___ positive attitude
___ responsible
___ assertive
___ participatory
___ risk taker, adventuresome
___ tolerant of others
___ enthusiastic
___ hard worker
___ neat appearance
___ sense of humor, like to have fun


Commitment


___ highly self-motivated
___ high level of initiative and assertiveness
___ willing to work long hours
___ dependable


Talent


___ problem seeker
___ creative problem solver
___ risk taker
___ attention to detail
___ handle type and images well
___ strong color sense
___ innate sense of design
___ high sense of aesthetics
___ open-minded attitude
___ fluency and flexibility of fresh original ideas


Communication


___ command of English language
___ correct grammar and spelling
___ use of proper terminology
___ confident oral speaking skills
___ persuasive and convincing logic
___ courage to make honest critiques


Craftsmanship


___ proper use of materials
___ neat clean work
___ adherence to production specs
___ thorough attention to detail
___ accurate and precise inking and rendering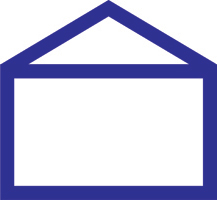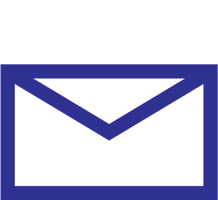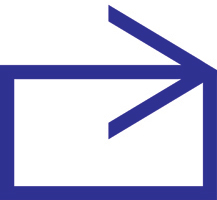 www.jamesrobertwatson.com/interview.html