Life impactors
Some things (in no particular order) that have made an impact on Jim Watson's life and growth, so far

Tracking the Santa Fe Trail


Once I stopped alongside the trail in western Kansas to see the trail ruts. Parallel to those ruts is the US highway, Route 50. On the other side of the highway is the Santa Fe railroad. I stood in the open field under a beautiful sky and it occurred to me that it was that railroad that replaced the Santa Fe Trail - it was faster, safer, and more comfortable. The railroad declined in popularity as people took to driving on the US highways - like the railroad but more convenient - one's own space and on one's own timetable. Just about that time in my thinking, a plane flew overhead paralleling the trail, the railroad, and the highway - now making 4 ways to travel along this route. I had a couple of impactful thoughts. One, the people on the Santa Fe Trail could not comprehend the automobile, much less, an airplane - a metal cylinder full of people that streaks through the sky. They might think one was mentally off if they described such a wonderful way to travel. The wagons on the trail made about 12 miles a day while the car travels that in about 10 minutes. Second, I wondered what the fifth mode of transportation would be. There's no good reason to think that transportation progress will stop with airplanes. Just like the wagoneers could not conceive of the car or plane, we may not be able to conceive of the next step or the one after that. Someday, people along that stretch of path in Kansas may look back on the obsolete airplane as being very primitive.


Other trails


Interurban commuter rail routes: North Texas, Oklahoma City, Boulder
The Oregon Trail


The Sound of Music
My parents took me to see the musical at the Music Hall in Dallas. I was probably only 12 or 13 years old. I was enthralled by the recreation and telling of a story on a stage. It got me hooked on seeing live theater. I am still awed by live performances - that people can communicate so well a time and place and emotion.


Ain't Nobody's Business If You Do
A great book that opened my eyes to the notion of living by two principles: 1. Do not hurt anybody and 2. Do not hurt anyone's possessions. That's it - simple yet thorough principles for life. All else falls within those two. The book details all the problems caused by government intervention into controlling people beyond that - to enforce a specific value system that infringes on individual liberties and responsibilities.


Living in Austin, 1968-74


Some of it is memories from college - an impactful time in life anyway, but also the impact from the city of Austin - a very diverse, laid-back, tolerant, and progressive community. There was the beautiful natural environment - lakes, hills, and parks that allowed an escape within the city and Austin preserved and protected as much of its natural character as it could. Going to school at a major university provided numerous opportunities for exposure to new ideas, people, and events.


Disneyland, Walt Disney World, and Disneyland Paris
All well-designed places that taught me to cherish my childhood and see the world slightly skewed through the eyes of innocent fantasy. I was impacted, as many 50s kids were, by watching the TV show Disneyland and wanting to go there. We did - in 1956, one year after it opened. It was life-changing. This wonderful place of comfort and familiarity that was all about fun. My design sense was influenced by what I experienced - the attention to detail, the craftsmanship, the historical references, the storytelling.


Koyaanisqatsi
This movie encouraged me to see the mundane differently - a Dadaist approach to experiencing our surroundings.


New York City


I fell in love with this 'wonderful town' in 1958 when the family visited and later when I made regular visits while working with the Pressman Toy Company on Backgammon-in-the-Round. What changed me was the energy and the inspiration of sights and ideas. Even though I live there for about 60 days of the year (2 months total) I have yet to tire of walking the neighborhoods and discovering great new stimuli.


Black Like Me
A great book that impacted the way I thought about Negroes and discrimination. The author disguised himself as a Negro in New Orleans and experienced being treated completely differently from a few days earlier when he did essentially the same activities, but as a white man. This impacted my empathy and appreciation for what Negroes have suffered. It led to my admiration of Rosa Parks.


Comments from student evaluations, emails, and letters


I read these when I need a boost or when I am having doubts about my teaching or the impact I am making on others. They always provide the lift and inspiration I need.


Design for the Real World
Book by Victor Papenek: how I thought about the power of design. I read this in college when I was more idealistic and hopeful about how design could impact the world. The book encourages designers to use their talents to affect third-world countries and the less-advantaged.


Narcissists


I have had strong relationships with 4 people in my life who must be in the Top 5 of World's Biggest Narcissists. They were so self-centered that every conversation would be twisted until it was about them. As a child and young adult, I didn't realize the energy drain and shallowness of these relationships, but as an older adult, I finally realized how selfish, inconsiderate, and destructive it is to be so selfish. I didn't want to be that type of person.


Fountain splash


One summer in 1969 or 1970, I was working as a Freshman Orientation Advisor at UT. One evening there was a female student splashing in the fountain in the courtyard of the dorm where we all stayed. Another advisor was nearby. I asked if we should ask her to get out of the fountain, thinking that it was not appropriate or she would hurt herself or she simply shouldn't be there. The other advisor said, "Why? She's not hurting anybody." I learned that as long as one is not hurting any one nor themselves, let it go.


Sigma Chi Fraternity at the University of Texas


I certainly enjoyed the friendship and activities in the fraternity - late nights, pledge class functions, the parties, serenades, trips to the gulf coast, working on the house - I designed and rebuilt two rooms, one with a wall dividing the bath area from the bedroom. One thing that influenced me but I now regret was advising 'troubled' pledges, those that were not meeting the criteria the actives had set out for them. It seemed important then, but now I realize it was lots of crap. Anyway, I conducted sessions with the individual pledges and told them that it was not important what they think of themselves, only what others (the actives) thought of them. Ouch. I bought into that then. I know better now. I later learned the opposite to be true. I hope I didn't steer anyone dangerously astray.


Kill AHHS


In high school, I had bought and was wearing a spirit ribbon on my shirt. I and some friends had gone to Northpark Center after school (maybe to watch Sump'n Else which aired from the mall) and as I made a purchase, the cashier/clerk read the ribbon, Kill AHHS, and commented that killing them was a bit too extreme, too violent. She was smiling, but I had to agree. We hadn't even thought about the message - kill an opponent, a reference to military campaigns, battles, and conflicts. I learned to pay more attention to messages and consider less violent ones.


Don't overthink it


Dennis Cavanaugh, supervisor at Dobie Mall where I worked after college saw me trying to balance drink and items on my tray. He said to simply not look and let my hand achieve the balance. I looked up and he was right - achieving balance was then easy. I learned that one shouldn't try too hard, but to often let the innate system take over.


Smoking a cigarette


As a kid, our family would spend many summer afternoons at Spring Valley Country Club in north Dallas. Once, I was walking around the golf course with my mother. It must have been during the week as the course was not too busy. I got somewhat bored but it was a nice walk. About halfway through the course, we took a break at a shed that had a water jug and paper cups. My mother lit up a cigarette (this was before we understood all the dangers of cigarettes). I asked if I could try it. She said, "Sure. Take a deep breath." I did. gag. Cough, Sputter. I was dying here. Hocking my throat out. After I quieted down a bit, she said, "I hope you never do that again." I haven't.


Interior design class


For fun, in my 20s, I enrolled in a class at EastField College, Intro to Interior Design. The elderly matronly woman who spoke with an air of authority and respect discussed priorities. A sofa or chair with a bright busy print might look great in the showroom, in a catalog, or even in the living room - but what will happen when a guest with a busy print dress sits on that sofa. Not so great anymore. Her point and her lesson: the people in the room are the most important design element in a space. Design around them, not despite them.


'Authorities' don't always know


Interviewing in Dallas after college, I showed my design portfolio book to Alan Lidji and he told me what my best piece was (I don't remember which) and he told me not to show another piece. Later, I interviewed with Stan Richards of The Richards Group. He commented that the best piece was the very one Alan said not to show. Instead of just being confused, I realized right then that it would be entirely up to me to decide what is good and what isn't. Here were two very successful designers in Dallas and they had differing opinions, almost canceling each other out. It was now up to me to make intelligent decisions.


Bryce Canyon in the rain


I stood on the rim of the mesa looking about 200 miles to the east and spotted a thunderstorm off in the distance. Instead of seeking shelter - I just stood there and waited for the storm to come up the mesa/canyon walls and right over me. Standing in the rain - phenomenal, spiritual, and mesmerizing.


Other trips


Western US with Laird; Las Vegas: attention to detail. excess, elaborate, spend the money and it shows; Seattle, Los Angeles, Orlando,
Bryce Canyon, Southern Utah, Grand Canyon, Northern Arizona, Mexico; Europe and Africa


Working summers at Six Flags over Texas


My first real job requiring responsibility and maturity (other than being a paperboy). I had to ensure guest safety and that each would have a positive experience in the park. I enjoyed making guests laugh and have fun. Worked with great people, all there to have a good time in the summer. Met people from all over the area.
I also spent time observing the urban planning and park layout: the traffic flow, building locations, que lines, architecture, Victoriana. I often reworked areas to address observed issues and improve user desires and needs. I came up with ideas for new rides and sketched rides, buildings, and layouts.


This bumper sticker

Once I had decided to become a teacher and experienced the low funding for education, this image disturbed me.


Sleepovers in South Dallas


Growing up in north Dallas, we had a maid who came to the house at least twice a week. She was actually part of the family. She had a son, also named James, who was my age. My mother suggested that I go home with Fammie and spent the night at their house so James and I could play. I suspect she worked out the details with Fammie beforehand. I remember having some of Fammie's excellent cooking that night. James and I played outside until dark. It was a fun sleepover. My mother never coached me or cautioned me that I was going to south Dallas into a black neighborhood. She positioned it simply as two kids playing together for an evening. It was a good lesson on what makes us more similar than different.


Summer vacations with the family


We saw Civil War battlefields, big cities, national parks, purple mountain majesties, amber waves of grain, and oceans white with foam. These trips forever showed me the joy, inspiration, and growth that comes from traveling out of one's neighborhood.


Scout and summer camps

Watching the human spirit at its best


Cirque du Soleil, the Andy Williams Show in Branson, Olympic competitions, and the NSync and Michael Jackson concerts.


Building paper models


Summer, 1956: Disneyland and Knott's Berry Farm. At Knott's, I saw this envelope of flat card stock with models of some of the park buildings. I loved to make models and was so eager to get it home and build these. I cherished the models; set them up on Margie Chalkley's card table in their den. It inspired a lifetime of delight in designing and making models.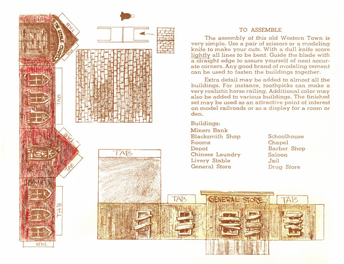 Designers

Benjamin Franklin


Buckminster Fuller


Frank Lloyd Wright


Herb Lubalin


Richard Saul Wurman


Steve Jobs


Thomas Edison


Thomas Jefferson


Walt Disney
People/mentors

Jim and Lorraine Watson

, parents


Margaret Hudson

, Hillcrest High School art teacher in Dallas from 1966 to 1968. Guided me with a sense of humor, high expectations for my work, and subtle encouragement and support. Demanding teacher who wouldn't allow mediocrity from her good students. Ms. Hudson graduated from SMU with a degree in Advertising Art and assigned a few graphic design projects in the art curriculum - unusual for high school art - and significant in introducing me to design.



While purging files and fotos, I found this note from Ms. Hudson. She heavily influenced my teaching philosophy, as evidenced by her suggestions - Think and contemplate. Have a reason for everything. Be critical. Ms Hudson was active, strong, and lived honestly, by her own rules. Margaret Hudson died on April 2, 2016 in Dallas.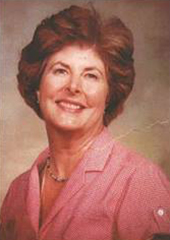 Thomas Boggs

, Manager at TGI Friday's.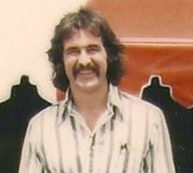 Donna Adams

, helped me get through graduate school.


Wanda Hill

, good friend with an incredible and positive zest for life. Tons of energy and selfless service to others.


Dennis Cavanaugh

, see story above.


Milton Jackson

, Chapter Advisor to Sigma Chi Fraternity while I was President. His no-ego dedication to helping others was unusual to see at that time and has guided me since. He died of cancer when I was still in college.


Laird McDonald

, best friend and fellow traveler. Great designer and conversationalist. We redesigned almost every environment we encountered. And it was fun. I will always miss his friendship. More


Cecilia Robertson

, best girlfriend who taught me about relationships and encouraged me to look at myself.


Abdullah Syed

, design student, teacher, artist.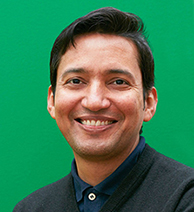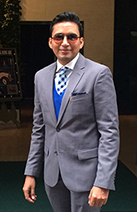 Acquaintances

, Tommy Moore at Camp Constantine, Jim Wilson at Dallas Times Herald, singer at Six Flags, Highland Park high school tennis player, Audelia Road school basketball court.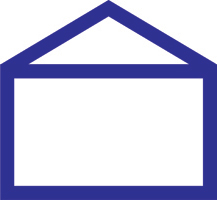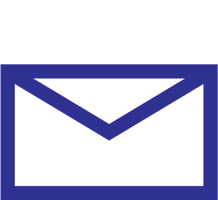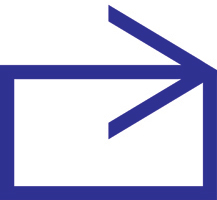 www.jamesrobertwatson.com/impactors.html