Sketches of house plans





The pod concept


I altered the interior layout of this plan that was in the Sunday paper. Working off the concept of an open plan and spaces that flow into each other, I removed interior walls and placed the support functions (plumbing, closets, kitchen, bath) into a central free-standing 'pod' in the center of the house. Following it are two other plans of interiors based on houses spotted in Dallas and Edmond.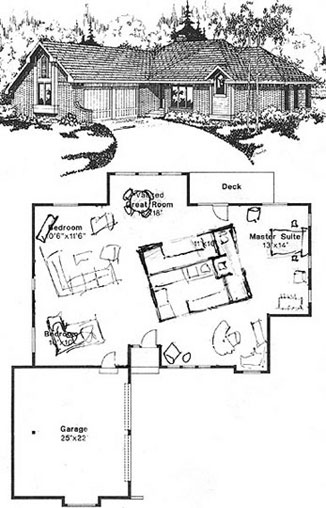 May 1994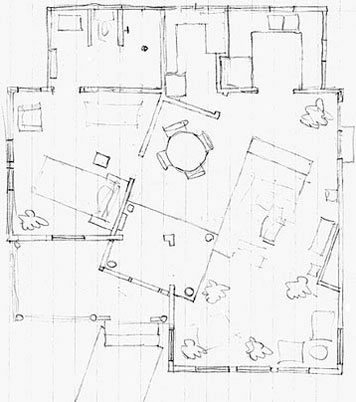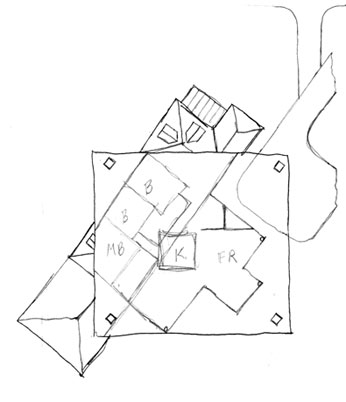 January 1992



The El Paso house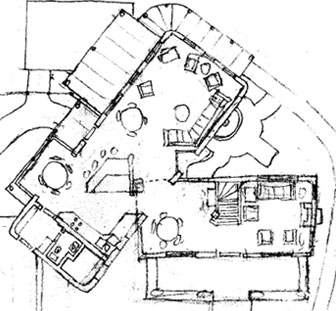 The existing house (on the city grid, with the staircase) was an unadorned bungalow style, as was the new carport addition. The house addition is a simple mission adobe style.
Summer 1987

Juxtaposed masses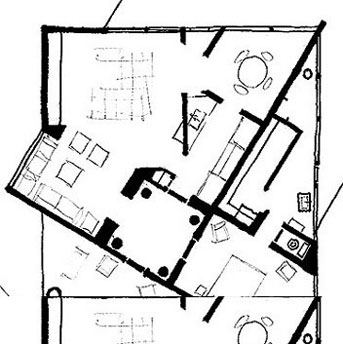 Transformation:3 bedroom 1 den high rise apartment to 2 bedroom with office



NYC Studio Apartments



House with 'creek' and waterfall in it
I did this plan in the mid-late 1960s. I don't remember what the inspiration was. It may have been reading about Frank Lloyd Wright's Fallingwater house near Pittsburgh. Below are perspective renderings, the floor plan, and a sketch.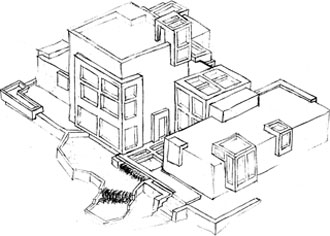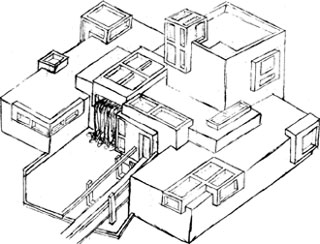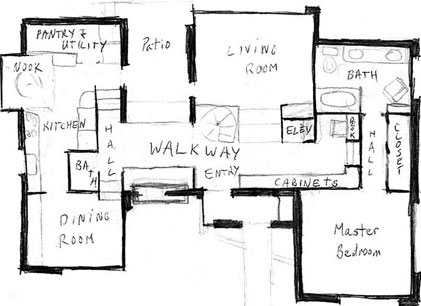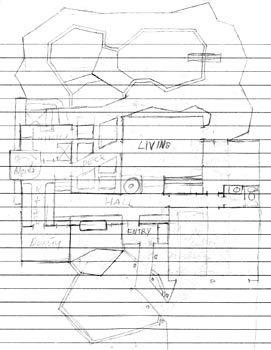 The urban country-style house


This house is designed for a small urban lot but in a style reminiscent of a rural farmhouse. It is a lot-line house with one side butted up to the lot along the left side to minimize the size of the city lot. The lack of a back yard and the large veranda and front lawn encourage socializing with neighbors and a more active street life. The challenge was to fit the large number of rooms into a plan that looked from the street like a classic farmhouse.




Left: street view • Right: side view




The floor plan


The street is along the bottom. The front walk steps up to the veranda with the front door entry to the left of the wide veranda. The foyer has a coat closet, entry to the office and opening to the gallery that connects the living room to the den. Off the office is a guest powder room. The den/family room overlooks the deck and a small pool or hot tub. Off the master bath is a private courtyard to admit sunlight into the surrounding rooms. The room connecting the two bedrooms could be used as a playroom, computer room, and/or media room. The garage includes space for storage and a workshop.


Production


I rendered this with an early computer graphics drawing program, probably PenDraw. It worked pixel by pixel so there was no escaping the bitmapped look. It didn't allow the addition of text (FreeHand, Illustrator, PageMaker, and InDesign weren't out, yet) so I added that by hand and scanned the image in. I was teaching Computer Graphics at BrookHaven College at the time. The brand new computer lab had IBM PCs, graphics tablets for input, and two software programs - PenDraw and VideoGram.


Design

: 1980s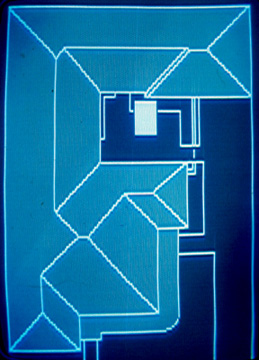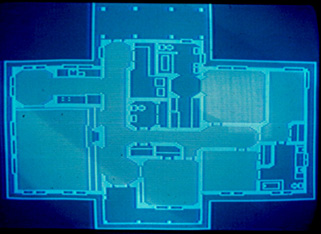 Notes on living spaces

Kitchens

March 1979
Kitchens are geared to standing level - other rooms re geared to sitting level.
A kitchen should be a part of the 'community' room.
Get the cook out of the typical kitchen environment, and into the community environment.
Similar to an Early American Family Kitchen.
Work table with chairs - many kitchen functions can be done while sitting down (preparing foods, chopping, mixing, etc.) a task may take longer, but, if its a community room, there's no hurry to get out of the kitchen.
Use more free-standing furniture - less built-ins.
Hutch for plates, silver, utensils.
Island sink or free-standing sink area.
Pantry in closet, hutch, or cabinet.


Bathrooms

September 1977, LA County Fair
Pedestal sink with view - over open space or a window.
Mirror with no obstruction (counter, sink) in front of it so one can stand right up next to mirror surface.
Bathtub so big it doubles as a swimming pool. Problem: expense and time of filling it with water. With shower also.
Single fiberglass unit with toilet and urinal built in.
Objective: make a bathroom look more like a comfortable room for spending time and less like a standard bathroom.


Sinks

Febuary 14, 1979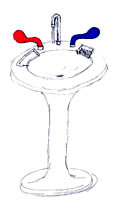 Sink faucets: use color coding for hot and cold (red and blue).
Handles with graspable extensions. Round knobs are harder to turn, especially with wet hands.
March 19, 1979:
Sink high so one doesn't have to lean over as far.


Door handles

January 1979


The storeroom


For all items not used on a regular basis. Put all in one place, not spread throughout the house.
Will allow a home to have less kitchen cabinets, linen cabinets, closets.
Will allow a more efficient use of materials - less waste, less throwing away.
Should be inside but may not need direct ventilation.


Vertical wall lights


'Bright Sticks'
In closets, vertical, to light shelf and floor, rather than the top of the top shelf.


Knobs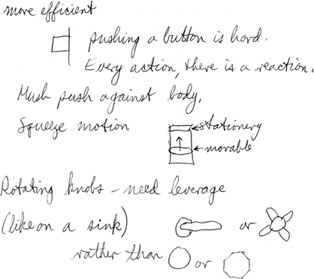 Make an adaptor unit that will fit over standard round knobs.
Material: rubber grip to stretch over existing knob and hold securely.
People will be able to upgrade knobs in current house, easily. Sold in pairs.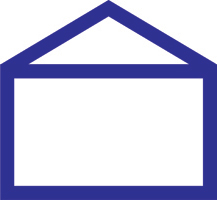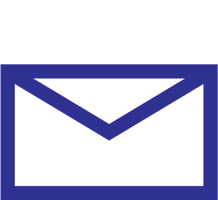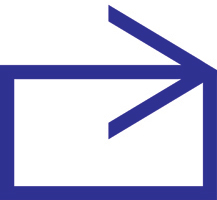 www.jamesrobertwatson.com/houses.html