The Graphic Communication Society of Oklahoma


The GCS began in the early 1970s as the Oklahoma City Art Director's Club, then became the Graphic Artist's Association, and, since the early 1980s, the Graphic Communication Society of Oklahoma, inspired by the Dallas Society of Visual Communications. But, in the early 1990s, the membership numbers decreased and enthusiasm among the design community to get involved was waning. The organization had gotten tired - the same old stuff each month. There was a lot of work to bring in speakers and to promote the monthly meeting. It got to the point that the officers called a pow-wow meeting to discuss the future of the organization. One officer even wore all black to the meeting, thinking it would result in the death of the GCS.
As an educator, I saw the society a bit differently - it could have value as an adjunct to formal teaching by pooling resources and providing programs of significance. While disappointed (and even a bit angry) at the meeting in which so many wanted to just give up, I volunteered to serve as the new President and work to reorganize the GCS and turn it in to a healthy organization. I assembled a team of others who had gotten disappointed and were willing to invest time and energy to make it work. Most of the new board were design educators as, I suspect, we had the most to gain from a healthy design organization in Central Oklahoma. We developed a mission, objectives and philosophies to guide us.



New objectives and philosophies


• Keep operations simple, do not overburden anyone.
• Do these 3 things for the membership at each program:
Feed 'em
Teach 'em
Give 'em something free at each program
• Call the events programs, not meetings (people don't really like meetings).
• Avoid committing to monthly meetings, just promote each program - membership didn't keep track, anyway.
• Don't strive for a yearly calendar - provide programs as available.
• Encourage presenters to avoid just showing their work, anything that one could read in

CA

magazine
• Each program should have a theme, topic, or lesson that is impactful and inspirational, and the membership should walk out with something in their hand to convey tangible value.
• Programs don't always have to be national; local/regional speaker logistics are less expensive.
• Promote the programs with one-color post cards. Donated design and printing often resulted in late announcements - so they were useless, negative even.
• Obtain corporate sponsorships to help defray operating costs.



Mission


The Graphic Communication Society is a forum for exchanging ideas and skills to:
• Enhance and encourage the member's growth as a visual communicator.
• Educate the Central Oklahoman about the impact of visual communication in society.
• Provide opportunities for socializing and networking.
• Raise the quality standard of design in Central Oklahoma.



Membership benefits


•

Impactful programs

See list below
•

The GCS BlackBook


A valuable resource with listings of Central Oklahoma designers,
agencies, printers, photographers, and suppliers.
•

Design magazines


Art & Design News
Graphic Design: USA
U&lc
•

The GCS Cafe


Networking and socializing with food and drink in the City Arts Center Gallery.
•

Giveaways


Posters by presenters
WorldStudio's

Sphere


Triangle A&E literature and coupons
Internet and Web info handouts



Programs




1993-94


•

OK Illustrators

: Tim Jessell, Cameron Eagle, Mike Wimmer
•

Michael Manwaring

, designer, San Francisco
•

McRay Magleby

, designer, educator, Utah
•

Broadcast Graphics

: Brian Hall, OKC Channel 4
•

Neil Powell

, designer, Duffy Design, Minneapolis



1994-95


•

Rick Valicenti

, designer, Chicago
•

Bill Dawson

, Video Graphics, Los Angeles
•

Cameron Eagle

, Pepsi Super Bowl campaign
•

Technology at Triangle A&E

: demos and vendors
•

David Sterling

, designer, WorldStudio, New York City



1995-96


•

Design by Objectives

: Joseph Essex, SX2, Chicago
•

Where having fun isn't just for kids

: Bill Gardner, designer, Wichita
•

The Internet & Visual Communications

, presenters & demos
•

Communication Graphics

, national AIGA gallery exhibit
•

Market to Market

: Jim Starr & Les Kerr, designers, Dallas



Officers and volunteers




President


Jim Watson


Vice President


Les Kerr
Larry White


Treasurer


David Hissey
Bill Kizer


Program Director


Dean Wilhite
Sarah Sears


Membership Director


Larry Hefner
Adrienne Farley


Membership volunteers


Pam Adams
Angie Myers
Ruthanne Smith


Promotion Director


Sarah Sears
Kyna Burnett


Technical Director


Brian Hall
Cheryl Knippenburg
Sharon Belanger
Anne Lobaugh


GCS BlackBook


Adrienne Farley
Laura Bromley
Steve Disney


GCS Cafe


Carey & David Hissey
Larry White



Corporate Sponsors


• City Arts Center
• Consolidate Business Supply
• Graphic Arts Prepress Lab
• ImageLab, BMI
• KFOR-TV, Channel 4
• Magnacolor
• Order-Matic Digital Imaging
• Semco Color Press
• Superior Graphics
• Triangle A&E
• Unisource
• Zellerbach



Membership dues


$40 Professionals (raised to $45)
$20 Students (to $25)



Member numbers





Handouts of info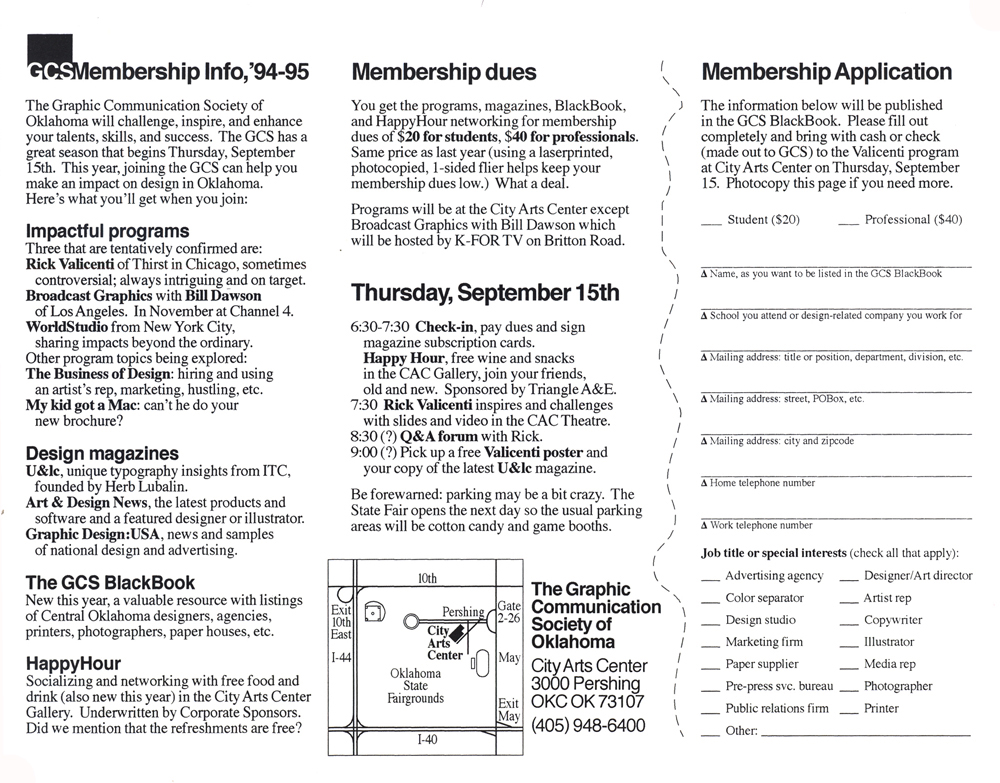 AIGA: the professional design organization


I served as the President of GCS for three years. The excitement of the new GCS within the design community led to discussions on the viability of creating an Oklahoma chapter of AIGA, the national organization for graphic design. While there were some disagreement (primarily over the higher costs of the AIGA membership), enough were excited about the opportunity to raise the stature of design in Oklahoma by joining a national organization. Assessment and development meetings were held during the summer of 1996 and the new AIGA Oklahoma began operating that fall.


Above: Map to AIGA events. Below: Proposal for membership categories





The AIGA Fellow award


Every year the AIGA, the national organization for design, awards medals to outstanding individuals and firms that have made a significant contribution to design. Another award given is for AIGA Fellows - I was nominated by the Oklahoma chapter and participated in the 2008 The AIGA Design Legends Gala in New York City in September 2008.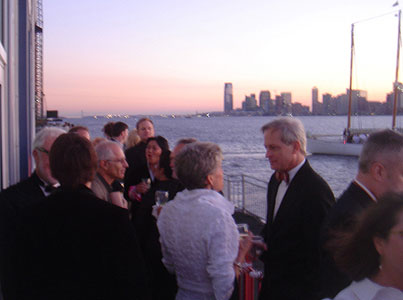 Held at the Chelsea Piers, with Hudson Bay and New Jersey in the background. Socializing before dinner.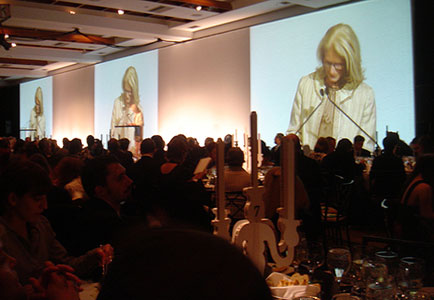 Posters and prints for the silent auction. I won a print by Deborah Sussman of her graphics program for the LA Olympics in 1984 and a print by Clement Mok, one of the evening's medal recipients. The dinner with speakers and presentations.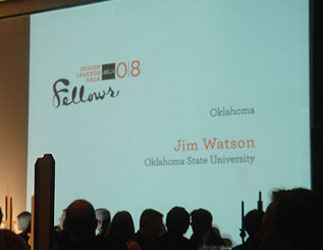 The Fellow awards. The Fellows.

Jim's AIGA Fellow bio page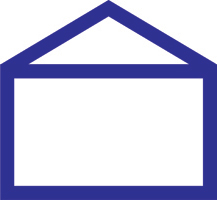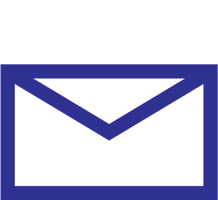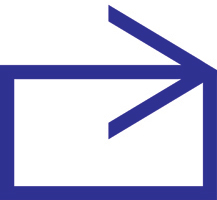 www.jamesrobertwatson.com/gcsaiga.html