Furniture design concepts and sketches





Bed


Some notes and sketches for building a bed. December 3-4, 1977
conventional mattress and bed linens
padded perimeter for sitting
padded headboard for reclining
angled headboard for reading
platform base for no stubbed toes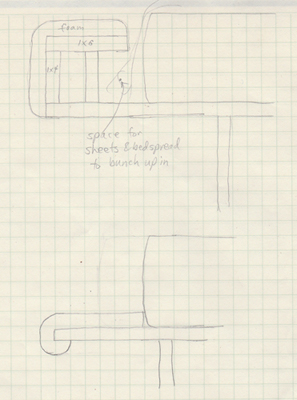 Bed with center for lite, clock, music, etc.
Possibly closet behind headboard. One unit to fill all needs of bedroom. To sit in the middle of the room - floating.
Concept: a mattress that supports the human body in the most comfortable, relaxing way to allow a restful sleep.
Sleeping positions: the side is supposed to be the best, then back, and lying on the stomach is the worst.
Lying on the back is not as good as lying on the side because of bad support. If a mattress had good support in the right areas - then I believe lying on the back would be the most restful and healthy for the body.


Men used to (scouts are taught this) lie on the ground and scoop out depressions for hips & shoulders.
Most mattresses do not support well because they are constructed of the same materials and act consistently throughout the entire mattress, even though the human body is placing stresses of different weights in different places. A consistent surface cannot correctly support an inconsistent surface.



Stereo cabinet


I needed a piece of furniture that would hide outdated stereo gadgetry and cables and was also movable so I could aim the speakers to different parts of a large room and and move the whole unit to other rooms.


The solution was to build two large cabinets with fabric fronts. Each unit contained a large speaker. One side held the tuner and cassette player, the other had trays to hold the cassette tapes. Below: the cabinets are in the background of this apartment in Dallas. May 1980

Media cabinet and floor lamp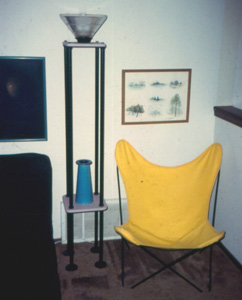 The sketches, of a candle holder and the floor lamp, below were made while watching the sunset at the North Cove at World Financial Plaza in Battery Park City.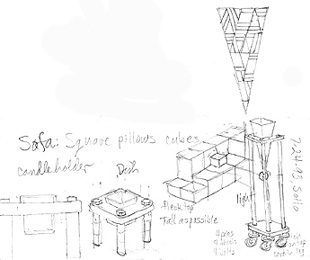 Desks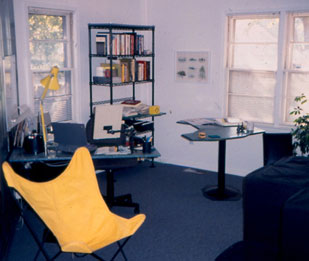 Freeform desk tops with pedestal column support.



Dining table




I was exploring the development of a table that could seat 1-6 people comfortably. A round table can be used for 2, 3, or 6 people and still look good, not so with a square or rectangle top - a square can typically only seat 4 comfortably. There was a layer of foam rubber on top and folded around the rounded side edge. It was very comfortable and pleasant for dining - soft, mellow, quiet, subtle; and firm enough to support full glasses and plates.
The pedestal base avoided awkward legs at the outer edge and the flat base wasn't a barrier to chair legs. The pedestal could be painted to match the room.
An elastic edge on the tablecloth helped it fit snugly and smoothly around the table.
The chairs (ordinary office work chairs) on wheels allowed easy in and out for graceful seating, there's no need to skootch the chair in.
January 1977



Barber chair




I bought it from an individual and restored it completely.



Other pieces


Book Shelves
Closet unit
Dog house
Sofa seating units
Squound tables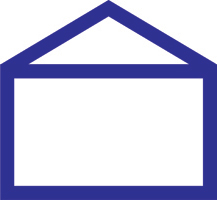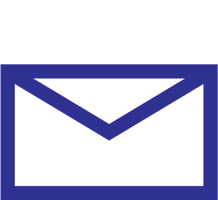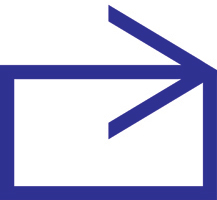 www.jamesrobertwatson.com/furniture.html