Biography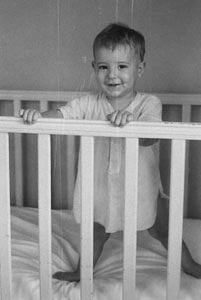 Creative Problem Solver, Design Coach, Guru of the clear message


Jim Watson has written horoscopes, acted on stage in numerous roles, written and lectured on creative problem solving, sat on the edge of the Grand Canyon under a full moon, run over a bird in his car, sat at the top of a Mayan pyramid in the moonlight, walked around an Egyptian pyramid, met Lyndon Johnson, waved at Barack and Michelle Obama, and owned Ringo Starr's autograph.



Me


I am a minimalist. I am often disappointed by movies. My favorite number is 44. I love to travel to other cities. Bryce Canyon in Southern Utah is my favorite natural sight. Walt Disney World is my favorite man-made sight. I do not believe in superstition and myths. I like to drink coffee in coffeeshops. I like to write. I like to invent. I like to solve problems. I neither trust nor respect politicians. I think teachers and medical support staff don't get paid enough. I think most CEOs get paid too much. I am opposed to the death penalty. I think religion is the root cause for almost all of the man-made horrors the world has experienced. I don't like laughtracks on sitcoms. I am pro-choice. I am anti-abortion. I do not like lima beans. I am a dog lover. I prefer Dewar's scotch. I like eating out with friends. I love New York. I miss my friend Laird. I miss my parents. I miss my dogs. I love to teach and to push minds. I love sudoku and crossword puzzles. I love to solve mind games. I am fascinated by word origins. I like granola cereal. I like to read the newspaper. I don't like telemarketing spiels. I don't like boring stories. I am not cowed by ancient beliefs that are meant to terrify me into submission. I fear little. I think life is a hoot.



Him


James Robert Watson was born in New Orleans, the youngest of 3 sons, in 1950. The family moved to Dallas in 1952. They took family vacations each summer all over the USA. Jim designed stage sets and spirit posters in high school and worked summers at Six Flags.
He went to the University of Texas during the turbulent late sixties/early seventies; he majored in set design, graphic design, and advertising. Jim was president of the Sigma Chi fraternity and worked as a freshman orientation advisor.
After UT, Jim worked as a designer for 5 years in Austin & Dallas. After committing to a profession as a teacher, he went to graduate school at the University of North Texas where he earned a 4.0 GPA for the Master's degree and was inducted into honor fraternities. During graduate school, Jim taught high school and community college in the Dallas area. Jim earned the PhD degree in 1987, moved to Oklahoma, and began teaching at the University of Central Oklahoma. He became active in student services and specializing in creative problem solving and design. He also taught at Oklahoma State University, the University of Oklahoma, and the Universidad Popular Autonomous del Estado Puebla in Mexico.
In 2001, UCO created the new Department of Design with Jim as the chairman of the department. Building this department was Jim's primary focus for a few years.
Upon the death of his parents, Jim bought and furnished an apartment in Battery Park City in downtown Manhattan. He spent most semester breaks there. He retired from full-time teaching at UCO in the spring of 2008. He continues to lecture on Design History at OSU. Jim currently writes a blog about designculture and innovation and serves as a Design Coach.




Some accomplishments


• Invented a flag waving hat, the word neurobics, a dog leash belt, and the Ultimate Backgammon Board
• US Design Patent and copyrights for Round Backgammon board and TravelPants
• Create and maintain a blog about innovative design
• Written and lectured on the creative problem solving process
• Served as the Inaugural Chairman of the Department of Design at UCO
• Has taught at 4 universities
University of Central Oklahoma, Professor of Design
Oklahoma State University, Visiting Professor of Design
University of Oklahoma, Visiting Professor of Design
UPAEP in Puebla, Mexico, Visiting Professor of Design
• Held numerous leadership roles
• Honored with awards:
Outstanding Professor
Distinguished Teaching
Outstanding Mentor
Distinguished Student Service
Outstanding Design Educator
• Designed and remodeled house and office
• Majored in advertising, art, and theater at the University of Texas in Austin
• Majored in art/design, higher education, and computer science at the University of North Texas
• Travels: Europe, North Africa, Caribbean, Mexico, NYC, and all over USA



Some of Jim's Social Justice issues



ANTI-WAR
• Peace Tax Fund
• War Tax Resistance

ASSISTED SUICIDE
• Death with Dignity
• Final Exit Network

DEATH PENALTY, PRISON REFORM
• Death Penalty: Equal Justice USA
• Sentencing Project

DRUG POLICY
• Drug Policy Alliance

GREYHOUNDS, ANIMALS
• Grey2K
• PETA
• Humane Society of US

RACIAL, WOMEN'S, HUMAN RIGHTS
• ACLU Foundation
• Planned Parenthood
• Southern Poverty Law Center

RELIGIOUS RIGHTS
• American Atheists
• American Humanist Association
• Americans United for Separation of Church & State
• Center for Inquiry/Richard Dawkins
• Foundation Beyond Belief
• Freedom From Religion Foundation

Link to Jim's resume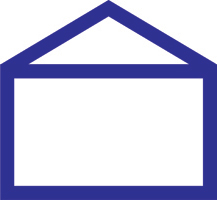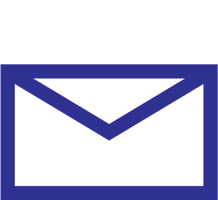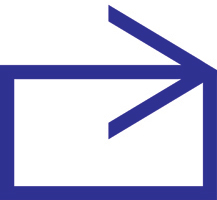 www.jamesrobertwatson.com/bio.html