My older brother, Bill

William (Bill) Remmel Watson, born March 20, 1945, passed away on September 5, 2009, after a valiant struggle with cancer of the liver. A graduate of Hillcrest High School, 1963; he attended Tarleton State College and the University of North Texas.
Bill served in the US Navy on the USS Ranger aircraft carrier as a flight deck crew leader. He served 3 tours of duty with honors in Vietnam and Southeast Asia; September 1967 - July 1971.
His passion for wine led him to spend his career with Centennial, American Wine & Importing, Robert Mondavi and Glazer Wholesale; 1974-2009.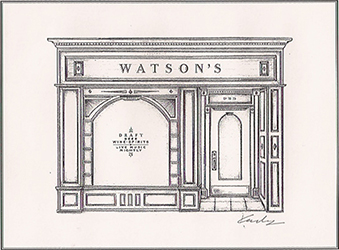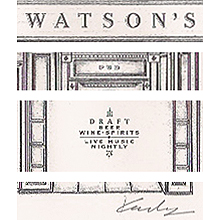 Bill always dreamed of opening his own bar. A neighborhood bar like the Quiet Man on Knox Street. While going through his files and albums, we found this print of a pub called Watson's. On the window it says, Draft Beer, Wine, Spirits. Live music nightly. It is signed by Tom Curley, copyright 1998. I assume Bill had it commissioned.
Bill was preceded in death by parents, Jim and Lorraine Watson. He will be greatly missed by his wife, Debbie Watson. Children: Allison and Eric; Amy Spencer and husband, Stephen; Julie Linn; Blake Linn and wife, Ericka; Courtney Nolte and husband, Paul. He will be forever remembered as PoPo to the 5 precious grandchildren he adored.
Brothers: Steve Watson and wife Sandy, children Jimmy and Tracy; and Jim Watson.
A memorial service was held Friday, September 11, at 11:00a, in the chapel of Preston Hollow Presbyterian Church in Dallas. Memorials, in lieu of flowers, may be made, in Bill's name, to the American Cancer Society.

Bill was diagnosed with liver cancer November 2008; he had gone in to see about possible bronchitis. Doctors told him it was serious and terminal. They said he might live until August-October. He tried several options with a variety of medications and chemotherapy. Some of the medication helped, some made him feel pretty bad.
• Weekend of Febuary 6-7 2009: I drove from OK to the hospital and took him home from the hospital. I left Bill's house - he walked me to the door and said, "I love you." "I love you, too, buddy."
I drove back to OK and felt satisfied with closure - there is not much more to say or do. Just be there and help Debbie with details.
• The chemo was tough - it made him feel so poor that he decided it just wasn't worth it. He contracted with a recommended hospice care service which turned out to be a great boost, for help with medications, information, and caring. I visited him at his home in Garland, Texas, several times over the summer and especially in the final few weeks. We had some great visits. He loved talking about his days in the Navy on an aircraft carrier and his various jobs in the wine industry. He loved a good meal and a good wine.
His wife, Debbie, and their children provided great support for him. They are all loving and caring people who took care of each other in so many ways. They were a comfort to be around and share time with.
• Wensday, July 1, 2009 Debbie called to say he's getting worse. Doctors have stopped treatment. Bill sleeps all day - up for only 3 hours or so. She wishes I was there
• Each visit to his home might have been the last. But he kept hanging on, until the first week of September. On August 31, we were sitting on his patio and he started talking about his memorial service and wanting to write his obituary. I got my laptop and we set out to write a draft. He had finally accepted his own death and was willing to discuss the final acts. That was a Sunday morning. He got progressively worse that week and went into a coma on Friday night. I, from Oklahoma, and his stepson's family from Arkansas arrived Saturday about 3:00p. We each had some good alone time with him even though he was unresponsive. I was so emotionally wrought that I had to go take a walk to compose myself before going back in the house. But I ran into his neighbors and teared up again, so, shoot, now I gotta walk around the block again. At about 6:20, he simply stopped breathing. Surrounding his bed were his two children, his wife, their 4 stepchildren, a friend, and me (and lots of Kleenex). His long ordeal was over. No more pain. No more suffering. Just peace.

The service was held the next Friday morning. So many people showed up, the ushers had to bring out folding chairs and some people had to stand at the back. A cousin from Cincinnati even drove down for the service. There were 3 speakers: my brother Steve, Bill's stepdaughter Julie, and Scott O'Grady, a family friend. Very nice. There was a reception afterwards at the church and another for the family at my brother's house. Then it was over. My childhood family of five was now down to two. But I am so glad for a wonderful family, our time together, and great memories that I get to keep with me.



Memories


One of my favorite memories was when my first greyhound, Austin, was undergoing surgery to remove a leg that was diseased by bone cancer. I was having some reservations about a three-legged dog. Bill and I talked on the phone. He said, "Jim, a three-legged dog is so you." I laughed. He was saying that if anyone could pull off walking around town with a 3-legged dog, it would be eccentric me. We laughed some more. It also made me feel proud and happy to have a unique dog. (Unfortunately, the dog died during leg-removal surgery, so it didn't matter.)

Years ago, I was working on a logo identity for a company he was involved in - Contrade or ConTrade, I don't remember. I explored options and pursued a circle to represent the never-ending cycle that is trade. I worked out all the rationale and showed him the mark. After my presentation of why a circle is so appropriate, he simply said, "Yeah, but who will know that?" Wow, what a wake-up call. Of course he was right. It taught me a very valuable lesson about how clearly a logo must communicate its intended message to its audience.

Other memories, too numerous to detail here, include him teaching me to play baseball and many family trips together in the car during the fifties and sixties. He was my older brother and he will always be missed.


My father reading to his 3 sons while mom looked on. I am in dad's lap, Steve to the left and Bill to the right.



Bill's family




Parents
James (Jim) Webster Watson, B: July 6, 1917, Madison, Wisconsin. D: September 29, 2003, Dallas
Lorraine Remmel Watson, B: November 9, 1919, Madison, Wisconsin. D: December 19, 2002, Dallas


Brothers
Steve Watson (wife Sandy, children Jimmy & Tracy)
Jim Watson


First wife: Jan
Children
Allison (husband Randy Festner)
Eric


Second wife: Debbie Allen, D: Saturday, July 1, 2017, Dallas
Stepchildren
Amy Spencer (husband Stephen, children Mikayla & Zachary)
Courtney Nolte (husband Paul, children Pierce & Lincoln)
Julie Linn
Blake Linn (wife Lauren, children Dayton, Caden, Blakeley, Taeghan, & Baylor)


Link to Dad's story
Link to Mom's story
Thoughts on grieving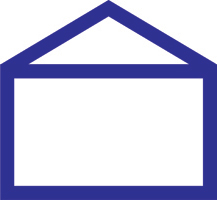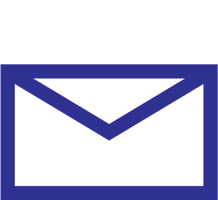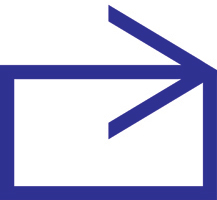 www.jamesrobertwatson.com/bill.html