Anniversary invitation

My parents celebrated their 50th wedding anniversary on May 16, 1992. What a joyous occasion - to honor a lifetime partner with a gala celebration. It was held in a country club ballroom with a great meal, speeches from each of the 3 sons, and a dance performance by niece/granddaughter Allison. Earlier, I had volunteered to design the invitation.



Design


Anniversary invitations are fairly standard - Rococo swash lettering in a formal symmetrical composition. I wanted something more than that - something that conveyed the longevity of 50 years. The concept was to show two photographs - one from their wedding in 1942 and a current one, from 50 years later. The type and layout fit a 1940s style to further emphasize the length of time, achieved by the typeface, subdued colors, absence of green (it was being rationed during the war), and the photo elements positioned at an angle. A 40s look would also be somewhat familiar to many of the guests in attendance.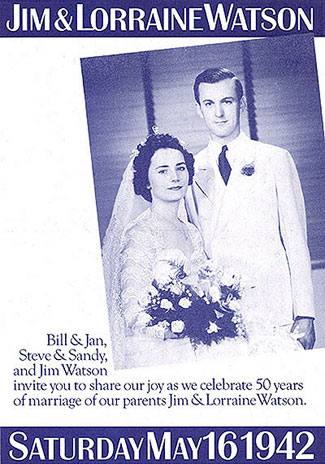 Production


The invitations were printed on a standard card stock at a print shop in Edmond and shipped to Dallas where they were addressed and mailed. One set was framed and presented to the honorees. The unique invitation, that also served as a keepsake memento, received numerous commendations from guests.






Dates


Design and production: winter, 1992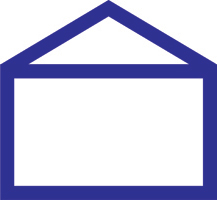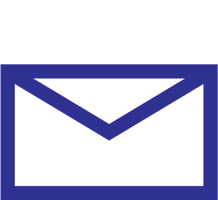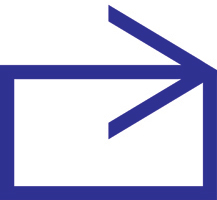 www.jamesrobertwatson.com/anniversary.html