Plan: remodeled house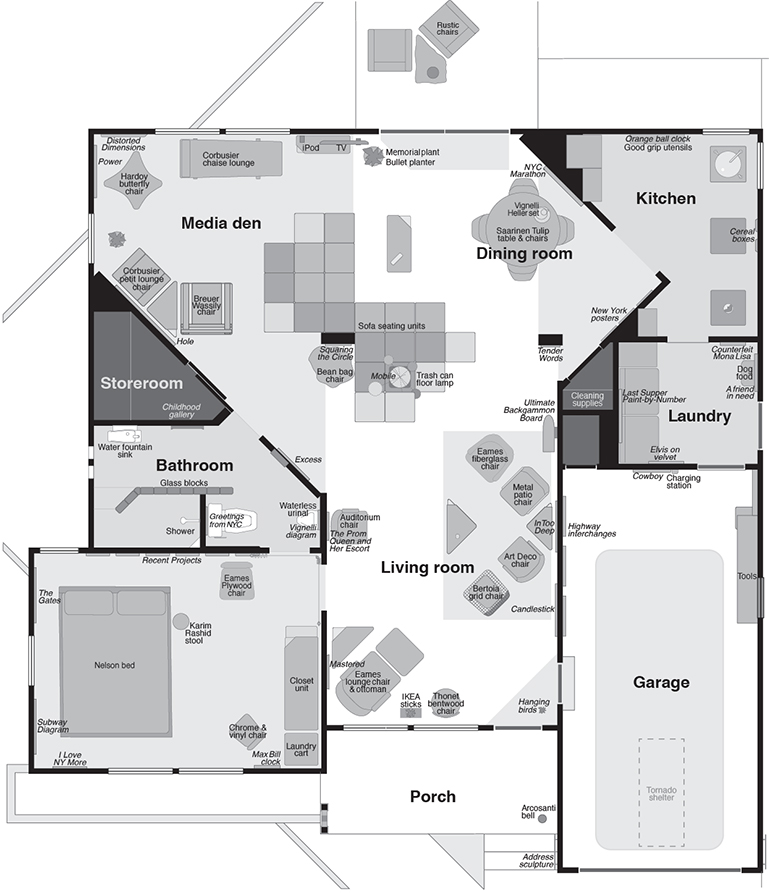 Blueprints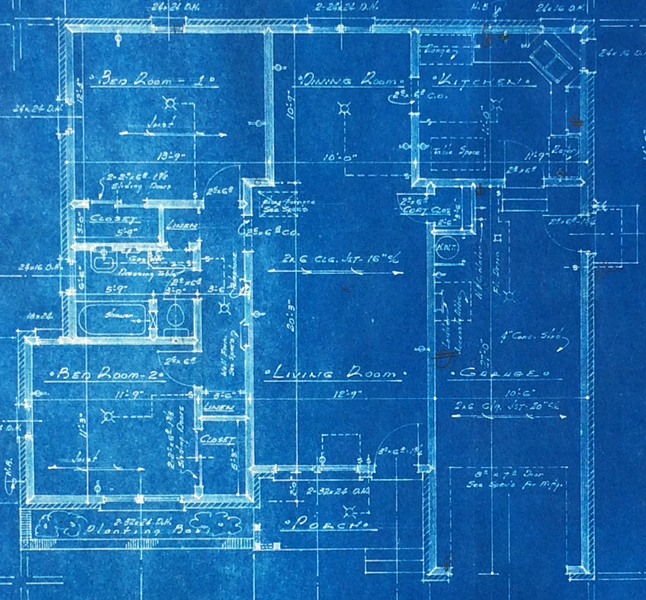 Plan: office building


Previous Floor Plans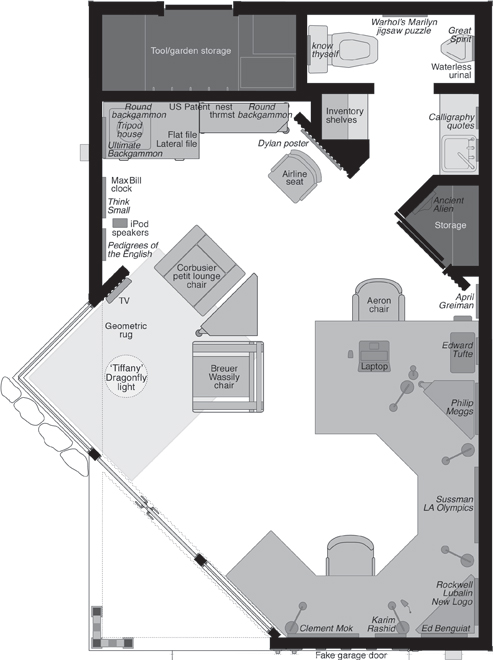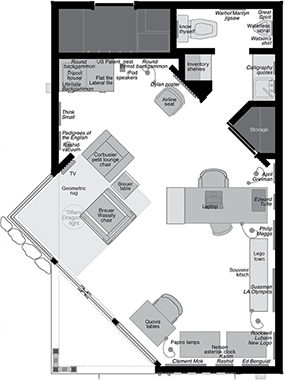 2000-2006

2007-2009

2010-2012

2016-2017
Lot plot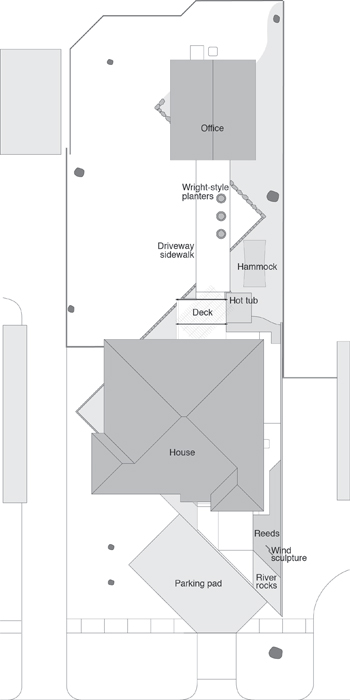 Imagined evolution of the property since the Land Run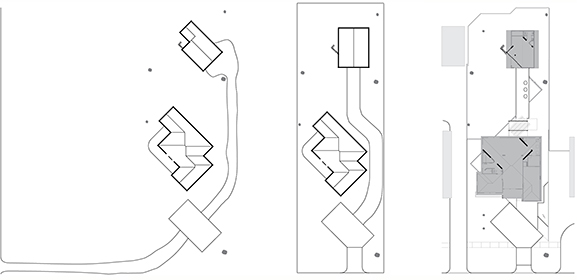 Left: the original farmstead with a house and barn. A dirt drive came up from the surveyed property edge. Middle: Once the homestead was divided into lots, the farmhouse sat on the second lot up from the3 boundary. The now-unneeded barn was replaced by a single-car garage with storage area. Right: The current house replace the old abandoned farmhouse and the garage was turned into an office.



Sketches of the house, office, and back yard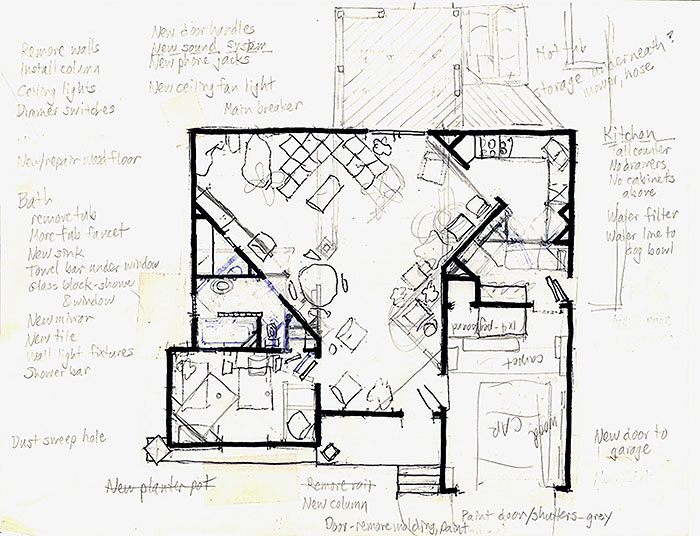 I sketched this from memory immediately after seeing the inside of the house for the first time. I saw the possibility for cutting out rooms and closets and creating the diagonal swath.
Below are sketches of the office in the back yard. It started as a Miesian Bauhaus-like structure with a flat roof and evolved to a free-standing garage structure remodeled into an office.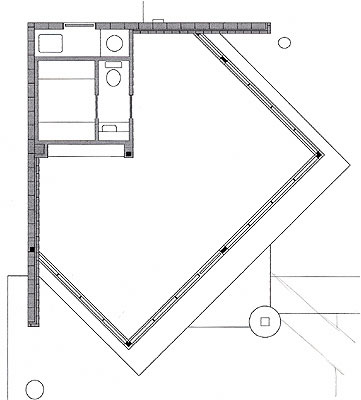 Here I switched the location from the southeast corner to the southwest corner of the lot - to take advantage of a vista looking towards the northeast. Below is when it became a garage structure.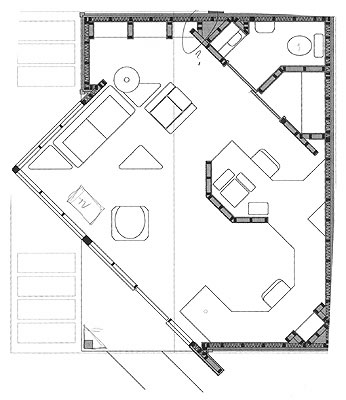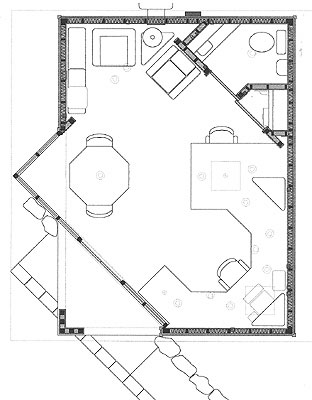 The sketches above were explorations of developing a nature trail environment to connect the existing house to the new office in the back yard. Features: undulating paths, waterfall, pond, and stream, and a bridge across the stream. The sketch on the right uses only geometric orthogonal lines.
Neither have been realized and probably won't - too much expense and work for the small lot. But it was fun playing with these options.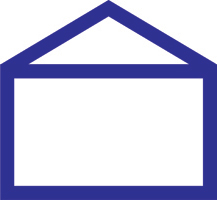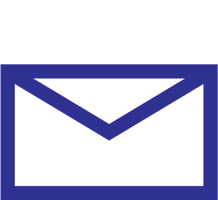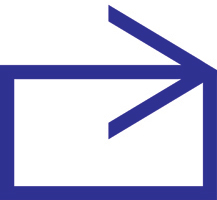 www.jamesrobertwatson.com/424plans.html